Page Menu
2017 Emerging Professionals Summer Internship Program (EPSIP) Participant Bios
Esther Lou: Environmental Health & Safety Emerging Professional Intern
Emerging Professional Esther Lou comes to UMass Medical School with solid knowledge and great experience. Esther graduated from South China Agricultural University earning a Bachelor's in Environmental Science. She is currently enrolled at Columbia University in New York City where she is expected to graduate with her Masters in Earth & Environmental Engineering in December of 2017. She was the co-founder and vice president of "Green Origin Environment Sustainability" Start-up in Guangzhou, China which is an organization that holds a scientific patent to treat municipal solid waste as the raw material to produce organic fertilizer and is working as a research assistant for Dr. Kartik Chandran, a leading environmental scientist at Columbia University.
Helen Hu: Website Graphics and Marketing Emerging Professional Intern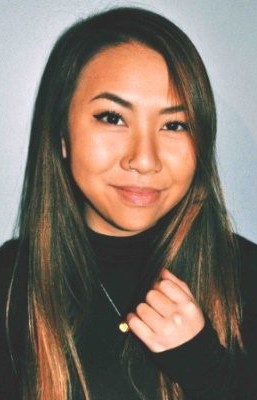 Emerging Professional Helen Hu is from Northborough, MA and attends the University of Connecticut where she majors in Marketing with a concentration in Digital Marketing & Analytics and a minor in Management. Helen comes to UMass Medical School this summer with experience in web graphics and marketing. Helen will be able to utilize these skills sets working in the Marketing Communications Department where she will be under the direct supervision of the Senior Web Development and Creative Manager. Helen will be working as a website and graphics marketing intern. She will be responsible for several websites, graphics and marketing projects including organizing multiple image and online portfolios, update Intranet and Internet websites and contribute to department projects.
Khadija Hassani: IT Engineer Emerging Professional Intern
Emerging Professional Khadija Hassani is a Malden, MA resident who attended Moulay Slimane High School in Fes, Morocco and majored in Mathematical Sciences and minored in Engineering Sciences. Khadija now attends Bunker Hill Community College in Boston, MA where she is working towards an Associates Degree in Computer Science and carries a 3.7 GPA. She will be working in the IT department as an Engineering intern and will be assisting the engineering teams in identifying, resolving and coordinating issues around internal IT engineering projects. Khadija's relevant course work in computer science includes Object Oriented Programming, C++, and Visual Basic. Khadija is a Phi Theta Kappa Honor Society member and a Dean's list recipient. She is fluent in Arabic and French.
Leah Kydd: Employee Assistance Program Emerging Professional Intern
Emerging Professional Leah Kydd is a Grafton, MA resident who attends our sister campus UMass Amherst. She is a highly motivated Biology major and violinist seeking to pursue clinical or research experience to apply to a future STEM career. Leah will be working this summer as an Employee Assistance Program intern where she will learn and gain real-life experience while helping the organization in addressing productivity concerns and assisting employees to identify and resolve personal issues impacting work performance. Leah has spent countless hours in the community volunteering her time as a youth counselor and bible school instructor at Worcester Doves of Peace Pathfinder Club.
Leonard Goodwin: Business Development Emerging Professional Intern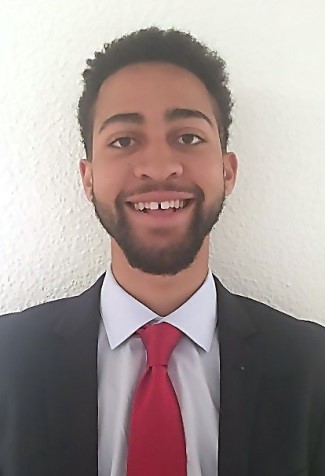 Emerging Professional Leonard Goodwin is a Worcester, MA resident attending Suffolk University in Boston. Leonard will be interning in the Office of Strategic Growth and Business Development where he will work closely with the business development team in developing marketing and analysis research. Leonard's relevant course work includes Principals of Marketing, Research Methods Marketing, Managerial Accounting, and Organizational Behavioral Management. He is also a current Executive Board Member of Professional Marketing Association and Program Council. Leonard will graduate in 2019 with a Bachelor's in Business Administration and currently carries a 3.87 GPA.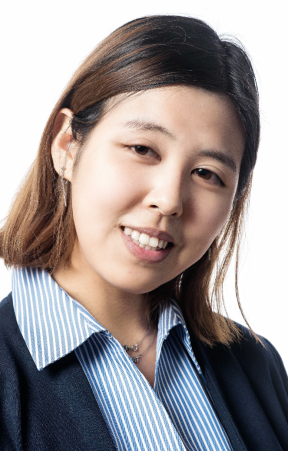 Yueming Chen: Office of Advancement Emerging Professional Intern
Emerging Professional Yueming Chen is from Hudson, MA and attends Assumption College where she is majoring in Economics with a minor in Mathematic and Finance. Yueming was an Assistant Financial Consultant at the Bank of China Construction, Yongan Branch Beijing China and comes to UMass Medical School this summer with experience in economics and finance. Yueming will be interning in the Office of Advancement where she will be working directly under the direction of the Associate Vice Chancellor assisting with special projects, fundraising initiatives, research and donor relationship building. Yueming's relevant coursework includes, econometrics and marketing management.
Zae Valera: Office of Educational Affairs Emerging Professional Intern
Emerging Professional Zae Valera is a Worcester, MA resident attending Framingham State University where she is majoring in Psychology with a minor Sociology. Zae will be interning in the Office of Educational Affairs which will help her get closer to her long term career goals. She comes to UMass Medical School with solid customer service experience as she is currently working at Target as a cashier/guest service representative and IT Technician and Community Outreach Specialist at Framingham State University. Zae's knowledge and work experience will be utilized as she assists and performs a variety of duties in support of the BaccMD pathway program, a pipeline program for undergraduates that seeks to diversify the health care work force and serve the needs of the commonwealth.
Renee Lucas: Diversity and Inclusion Office Emerging Professional Intern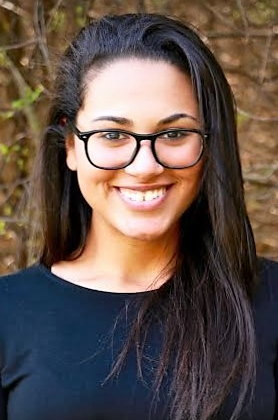 Emerging Professional Renee Lucas is bringing her talents and enthusiasm to the Diversity & Inclusion Office this summer where she will work as a Program Assistant Intern. Renee is from Millis, MA and attends Bryant University in North Smithfield, MA where she majors in Sociology Social Research and minors in History, Human Resources and Women, Gender, and Sexuality Studies. In her role she will assist in posting and updating the Diversity Blog and in updating the Diversity Tool kit which is designed as a resource for improving interpersonal relations, increasing understanding, and furthering world class service for our diverse patient population. Renee is a member of the Alpha Kappa Delta Honors Society, Phi Alpha Theta Honors Society and a Dean's list recipient.
Tamm Bui: Office of Communications Emerging Professional Intern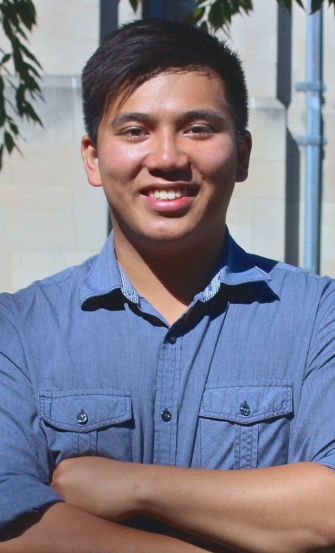 Emerging Professional Tamm Bui is a History major at Boston University College of Arts and Sciences. Tamm also minors in International Relations and Film & Television. Tamm will be working in Communications Visual Arts Department where he will assist in communications and multi-media and video production. He is currently Student Manager at Boston University Law Academic Media Services and the Internal Vice-President of New England Intercollegiate Vietnamese Student Association. Tamm is a creative individual, with expertise in shooting still photography, editing photos/graphics in Photoshop, non- linear video editing, preferably with Adobe Premiere Pro, and video and still photo data management. Tamm is also a freelance videographer and graphic designer for student organizations and nonprofits.
Yen Nguyen: IT Engineering Community Engagement Emerging Professional Intern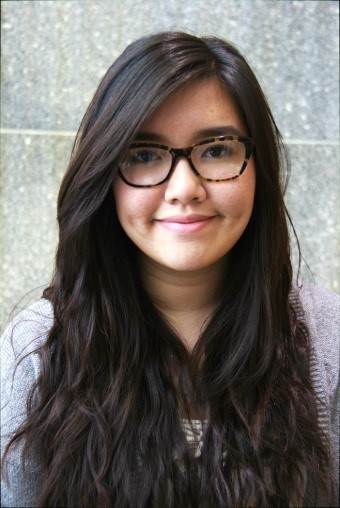 Emerging Professional Yen Nguyen is a Worcester resident who attends College of the Holy Cross. Yen is expected to graduate in May 2019 with a Bachelor's Degree in Biology in the Pre-Health Professions Program with a minor in Environment Studies. She will be working in IT this summer as an IT Engineering Community Engagement intern. Yen will be responsible to engage all internal and external UMMS communities through Digital platforms such as twitter, Facebook, skype and blogs. She will also be updating the UMass community about campus events, seminars and IT initiatives. Her current position at Holy Cross as an E-Board PR/Social Media Co-Chair for SABAR will be greatly beneficial as she will assist IT in their outreach to different UMass Communities through promoting and marketing.
Eric Reynolds: Human Resource Emerging Professional Intern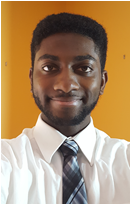 Emerging Professional Eric Reynolds comes to UMass Medical with an interesting background. He is an artist, restaurant musician, and performance slam poet, but graduated from the Advance Math and Science Academy Charter School. As a Marlborough, MA resident, he attends the University of Pittsburgh where he majors in Communications and Minors in Music. This summer, Eric is bringing his creative talents to Human Resources, where he will work for the Talent Acquisition Department. In this role, Eric will support Talent Specialists in job sourcing difficult to fill requisitions; finding creative—outside the box—ways to fill "aged reqs" through targeted advertisement strategies and comprehensive sourcing plans. Eric will also spend his time using his communication skills to meet with hiring managers to help them identify their ideal candidate. Eric is a member of the Phi Eta Sigma Honors Society and a Dean's list recipient.