Page Menu
2016 Emerging Professionals Summer Internship Program (EPSIP) Participant Bios
Imani Price - Office of Educational Affairs Emerging Professional Intern
Imani is a Science Management Major and Management Information Systems minor at our sister campus, UMass Dartmouth. Imani will be interning in the Office of Educational Affairs which will help her closer to her long term career goals. Imani comes to UMass Medical School with solid work and volunteer experience at the Claire T. Carney Library, Business Innovation Research Center and is currently a Resident Assistant. Imani is also no stranger to giving back to her community, as she was an America Reads tutor and Big Brothers, Big Sisters mentor and Helping Each Other Rise Community Ambassador. Imani will assist and perform a variety of duties in support of the BaccMD pathway program, a pipeline program for undergraduates that seeks to diversify the health care work force and serve the needs of the commonwealth; with a focus on primary care and underserved communities.
Carly Heman - Office of Strategic Growth and Business Development Emerging Professional Intern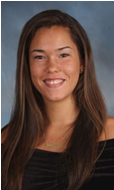 Carly is a Princeton, MA resident attending Wake Forest University in Winston-Salem, NC. Carly is a proud recipient of the Knapp Scholarship, a scholarship that rewards and recognized young scholars, leaders, and servants to the community whose core values include family, personal faith, integrity, character, health, optimism and respect for others. Carley will be working in the Office of Strategic Growth and Business Development where she will work closely with the business development team in developing marketing and analysis research. Carly will graduate in 2018 with a Bachelor of Science in Business and Enterprise Management and a minor in Politics and International Affairs. Carley currently carries a 3.73 GPA.
Christopher Ngo - Communications/Visual Arts Department Emerging Professional Intern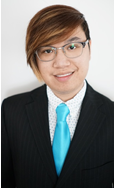 Christopher attends Worcester Polytechnic Institute ("WPI") here in Worcester, MA where he is majoring in Biomedical Engineering. Christopher will be working in the Communications Visual Arts Department where he will assist in communications and Multi-media and video production. Christopher is a creative individual, with expertise in visual arts specializing in video production and complex photo manipulation/composite images. Christopher is looking forward to working in a department where can put his relevant and creative talent, experience and skills to work. Christopher brings with him his experience in Photoshop, Premiere Pro, After Effects; Ableton Live 9.
Angel Aviles - Office of Development Emerging Professional Intern
Angel is from Southbridge, MA and attends the University of Connecticut where he majors in Economics with a minor in Human Rights. Angel comes to UMass Medical School this summer with a wealth of experience in economics and finance. This will come in handy as Angel will be working in the Development Department where he will be working directly under the direction of the Associate Vice Chancellor assisting with special projects, fundraising initiatives, research and donor relationship building. Angeles relevant coursework includes: Government expenditures and tax policies: theories of public choice, size and mix of government budgets, alternative tax systems, and tax reform. Angel is a current member of the Connecticut Investors Association and received a professional development certificate for Global Business.
Joseph Atkinson - Diversity and Inclusion Office Emerging Professional Intern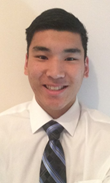 Joseph is working his way towards a Bachelor Degree in Management at Clark University. Joseph will be working in the Office of Diversity & Inclusion this summer helping coordinate the Building Brighter Futures Youth Program. Joseph likes serving as a role model and helping young people. As a student athlete Joseph plays basketball for Division II Clark University and looks to helping young people as he has done in running basketball clinics. Josephs is from Milford MA, and his related course work includes, Management Info Systems, Entrepreneurship and Communication, Managerial Communications, Marketing Management, Finance, and Accounting.
Theodore Jordan - Website and Graphics Marketing Emerging Professional Intern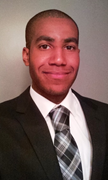 Theodore is an English major at our sister campus, UMass Amherst. Theo will be working as a website and graphics marketing intern. Theo's knowledge and work experience will come in handy this summer fore he has interned at UMass Med's IT department in 2014. There, Theo completed computer repair tickets responding to employees technical needs. Theo's knowledge of HTML will come in handy this summer as he will be responsible for several website, graphics and marketing projects including organizing multiple image and online portfolios, update Intranet and Internet websites and contribute to department projects. Theo is a resident of Boylston and also attended Quinsigamond Community College where he was a computer Science Major.
Frankie Franco - Office of Educational Affairs Emerging Professional Intern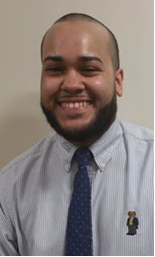 Frankie is no stranger to UMass Medical School. While in high school, Frankie worked at UMass Medical School Office of Faculty Affairs through the Pipeline Collaborative Program and in the Chancellors Suite through Building Brighter Futures with Youth. Today, Frankie continues to work part-time in the Chancellors Suite while he attends Quinsigammond Community College where he is majoring in English. As part of the EPSIP Frankie will work in the Office of Educational Affairs where he will performs a variety of duties to support the office. In 2014, Frankie received the Massachusetts School Committee Commonwealth Award and the Nereida Melendez Award.
Jada Plummer - Clinical Informatics Department Emerging Professional Intern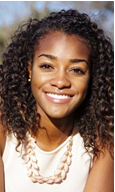 Jada is a Worcester resident who attended Abby Kelly Foster High School and is now attending Worcester Polytechnic Institute ("WPI") where she is studying Biomedical Engineering and carries a 3.75 GPA. Jada will be working with our clinical partner this summer, UMass Memorial Health care, as part of our expansion of the EPSIP. Jada will work in the Clinical Informatics Department where she will assist with a project to collect and organize key performance indicators for clinical departments implementing the Epic electronic health record. Jada comes to UMass with a wealth of leadership and related course work. Some of her awards include the Hearst, Unity and Global scholarships. Jada is a member of the National Society of Black Engineers.
Vivian Odobo - Information Technology Emerging Professional Intern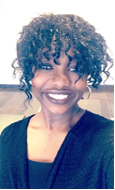 Vivian is a Worcester resident who attends our sister campus UMass Dartmouth. Vivian is expected to graduate in May 2018 with a Bachelor's Degree in Electrical Engineering and is currently on the Dean's List. Vivian will be working in IT this summer as a Social Media Intern. Vivian will help manage IT's chat and social media platforms that target internal audiences and will promote Epi functionality. Vivian will also be updating the UMass community about campus events, seminars and IT initiatives. Vivian's relevant course work includes C+++. Vivian is a resident assistant while on campus and belongs to the UMass Dartmouth National Society of Black Engineers, Treasure of the Haitian American Student Association and African Student Association
Wenny Zhang - RNA Therapeutics Institute Emerging Professional Intern
Wenny is expected to graduate from Washington University in St. Louis Missouri in 2018 as a double major in Finance and Psychological & Brain Sciences. Wenny will be working in RNA Therapeutics Institute where she will learn firsthand the grant research and writing process. Wenny will participate in the research grant process, from application to award to retention of required documents post completion. Wenny will learn and understand the administrative and financial operations of a research department. Wenny relevant course work includes principals of finance and accounting, managerial accounting, environment and statics. Wenny made the dean's list last fall and is fluent in Chinese.
Gabrielle Grant - Nursing Professional Development Education Intern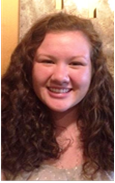 Gabrielle Grant comes to UMass Medical School with a wealth of knowledge and experience. Gabrielle will be working with our clinical partner, UMass Memorial Health Care, as a Nursing Professional Development Education Intern. Gabrielle will earn her Bachelor Degree next year in the Pre-Health Profession with a minor in Biology. An avid basketball player and community volunteer, Gabrielle is a member of St. Andrews Women's Basketball team and the Holy Cross Woman's Club team. Gabrielle has spent countless hours in the community volunteering her time tutoring, community clean ups, Red Cross coaching basketball.
Robert Phung - Human Resources (Talent Acquisition and Immigration Services) Emerging Professional Intern
Robert attends Clark University where he majors in Communications & Culture and minors in Entrepreneurship & Sociology. Robert is bringing his talents to Human Resources this summer where he will work for two departments, Talent Acquisition and Immigration Services. In this role, Robert will help the Immigration Department redesign its website and welcome handbook. For the Talent Acquisition Department Robert will help expand HR's social media outreach that will focus on targeted outreach to our underserved populations and other CEOD affinity groups. Robert is a recipient of the Christian Herter Scholarship and is OSHA Trained.
Hanna Gulla - Information Technology Emerging Professional Intern
Hanna will be working in our IT this summer as a Software Developer. Hanna's background in IT will come in handy as she will be helping our IT department transition and migrate data in our service catalog into a format that is compatible with UMMS Service Now program. Hanna is from Sutton, MA and she attends Gordon College in Wenham where she majors in Computer Science and Mathematics with a concentration in Information Systems. Hanna's related course work includes software development, Data Structures/Algorithms, and Principles of Accounting and Microeonoimics and calculus. Hanna's coding background includes C++, Java, Object Oriented, and Python.