Page Menu
EPSIP 2014 Profiles
2014 Emerging Professionals Summer Internship Program (EPSIP) Participant Bios
Alvin Cordor - Information Technology Emerging Professional Intern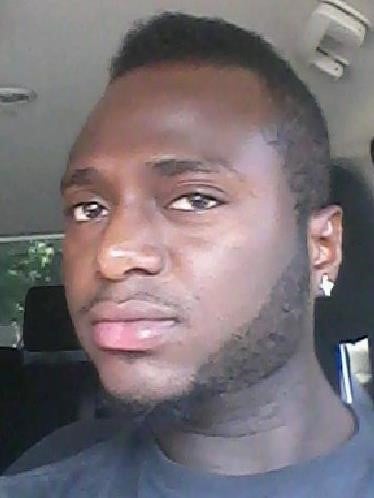 Alvin Cordor comes to us from Worcester State University. Alvin will earn his Bachelor Degree in Computer Science this year. While working in the Information Technology Department, Alvin will be able to utilize course work and a certificate in Networking Associate from Quinsigamond Community College. Alvin's relevant course work includes Networking Technologies, Windows Client Operating Systems, Unix Operating Systems, Java Programming, C++ and Engineering Graphics. Alvin has previous experience working at UMMS having volunteered in 2005 in the Financial Aid Office. He is an Emerging Professional who hopes this experience will help propel and prepare him for the next step in his career.
https://www.linkedin.com/in/alvin-cordor-89a75348/
Christopher Canieso – Marketing & Analytics Emerging Professional Intern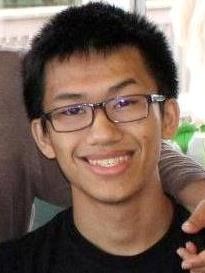 Christopher Canieso is a Junior at Clark University majoring in Psychology with a minor in Management. Christopher will apply his experience at Clark University and Gamingetc while interning at ForHealth Consulting's Marketing and Analytics Department. Christopher has experience teaching best practices in social media marketing, analyzing insights to maximize the effectiveness of posts, live-tweeting and "instagraming" visual and performing arts events for Clark University. Christopher background includes proficiencies in Microsoft application and software, as wells as social media marketing including Facebook, Twitter, Instagram, Hootsuite, Tumbler, Social Web and Blogspot. Christopher is an Emerging Professional who is looking forward to gaining hands on experience and working closely with other Emerging Professionals.
https://www.linkedin.com/in/ccanieso/
Erin Ramirez – Communications Emerging Professional Intern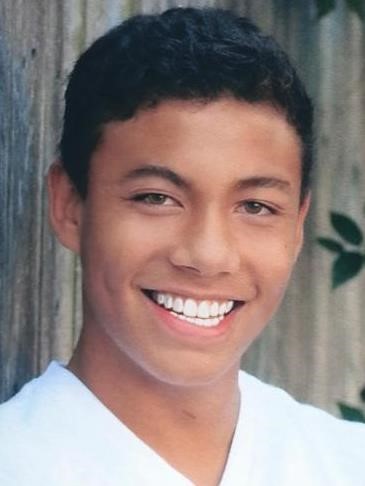 Erin attends the University of Southern California in Los Angeles, CA where he is majoring in broadcast and digital journalism. Erin will be working in UMMS communications department where he will assist in multi-media and video production. Educated in the epicenter of film production Erin is proficient in Final Cut Pro, Adobe Photoshop, CSS, WordPress, Avid Media Composer, and all Microsoft applications. Erin is looking forward to working in a department where can put his relevant and creative talent, experience and skills to work. A few of Erin's achievements include: National Honor Society, National AP Scholar, National Honor Scholar and scholar Athlete, Global Eyes Scholarship recipient, HBHS Award for Scholastic Achievement in Visual Arts and the Rhode Island Schools of Design Award for Excellence in Visual Arts. Erin managed all of this while carrying a 4.2 GPA! Erin is an Emerging Professional whose future is in broadcast television or journalism.
https://www.linkedin.com/in/erinnramirez/
Jazmin Hampton – Facilities Emerging Professional Intern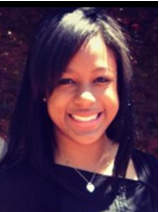 Jazmin Hampton is a Worcester resident who attends Howard University in Washington DC. Jazmin is a proud member of the Alpha Kappa Alpha Sorority, a Howard University Cheerleader, member of the Health Professionals Society, a STRIVE Mentor and executive Board member of the Massachusetts Club and former Miss Junior Teen Massachusetts. Jazmin will be working in Facilities where she will be assisting in providing reliable and safe building operations for the healthcare, medical education and research communities on the University Campus. Jazmin's career goal is to become an emergency pediatric physician and is looking forward to the experience that the Emerging Professionals Program will bring. Jazmine currently carries a 3.73 GPA. Jazmin is an Emerging professional who hopes to put her communication and organizational skills to work this summer with aspirations, we hope, for one day attending our medical school.
https://www.linkedin.com/in/jazminhampton/
Jennifer Tejeda – Human Resources Diversity & Inclusion Emerging Professional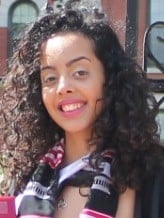 Jennifer recently graduated from Clark University with a Bachelor in Psychology and concentration in Public Health. Jennifer received a scholarship through Making a Difference, a fund which awards first year students who demonstrate an extraordinary commitment to social change. Jennifer will be working in HRDI Talent Division where she will be able to use the experience she gained while interning at Brigham & Women's Hospital. There Jennifer facilitated and managed applicants, interviewed employees and assisted community members in applying for jobs. Jennifer is fluent in Spanish and her experience with PeopleSoft will be applied while interning. Jennifer is an Emerging Professional whose career goal is to become a director of a Human Resource Department in a hospital or health care setting.
https://www.linkedin.com/in/jennifer-tejeda-24877a65/
Jillian Jones - Diversity & Equal Opportunity Office Emerging Professional Intern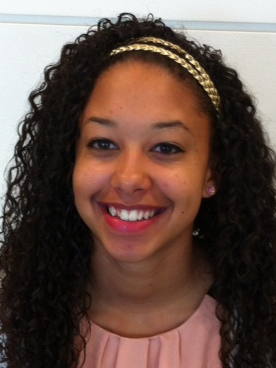 Jillian is from New Bedford, MA and she is currently enrolled as a Junior at the College of the Holy Cross in Worcester. Jillian is working her way toward a Bachelor in Psychology with a minor in Pre-Health. Jillian's life-long goal is to become a child psychologist. Volunteering many hours on an Indian reservation and at the Boys & Girls Club of New Bedford has taught Julian first-hand the important role that diversity & inclusion and relationships play in the daily lives of people. Jillian will continue in her tradition of helping others see their potential as she assists the Diversity & Equal Opportunity Office with Building Brighter Futures Youth Program. Jillian is an Emerging Professional who hopes to use her life experiences to help others.
https://www.linkedin.com/in/jillian-silva-jones-a29522a0/
Kimhuoth Ly – Business Academics Emerging Professional Intern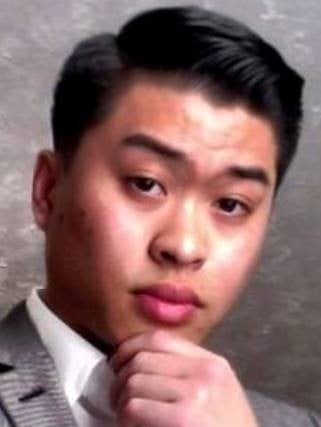 Kimhuoth Ly (Kris for short) is from Lowell, MA and attends the University of Massachusetts Lowell where he is majoring in Business Management. Kris is on the Dean's List and currently holds a 3.4 GPA. Kris enjoys volunteering and has participated in cancer walks and has assisted with food and clothing drives for his church. Kris speaks Khmer fluently. Kris comes to UMMS with experience serving as a Program Assistant for UMass Lowell's Graduate School of Education. Kris relevant course work includes: Managerial Accounting, Financial Accounting, Professional Communication, Organizational Behavior, Operational Analysis, Microeconomics, Macroeconomics, Statistics I and Marketing Principles. Kris is an emerging professional who feels that he can gain a wealth of knowledge through this program.
https://www.linkedin.com/in/kimhuothly/
Myra Zhini – Information Technology Emerging Professional Intern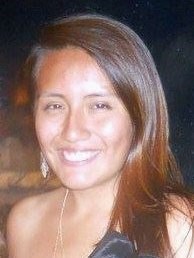 Myra just completed her junior year at Assumption College where she is majoring in Chemistry with a minor in Physics and History. Myra is from NY and will bring to the Information Technology Department direct experience in the IT field. Myra worked in Assumption College's Information Technology Department where she fixed hardware, as well as provided support help for technical and mechanical issues with computers. In addition, Myra mentors freshman students as part of the First Year Mentor Program. Myra is fluent in Spanish and is Dell Certified with proficiencies in PC and MAC Operating systems. Myra is an Emerging Professional who is looking to strengthen her understanding of technology through this program.
https://www.linkedin.com/in/myrazhinin/