Page Menu
Boston Marathon team
Boston Marathon 2023 took place on Monday, April 17, and marked the 12th year of a UMass ALS Cellucci Fund team participating in the event. This team's fundraising goal was $50,000.
2023 Boston Marathon Team
Ashley Craig
East Bridgewater, Massachusetts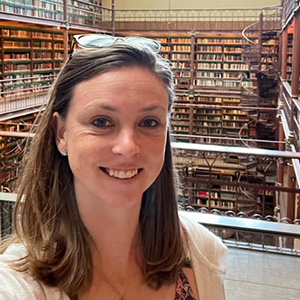 Ashley is an elementary special education teacher in the town of Natick. She was a part-time caretaker to her late grandmother who was diagnosed with ALS five months after her grandfather passed away. She is excited to be running the marathon for a charity that is so close to her heart. Ashley is also a board member for East Bridgewater Coalition for Change. In her spare time, she enjoys reading, spending time with her family and friends, and being active. This will be Ashley's first marathon. Her sister Lacey Foley is also running the marathon as part of the UMass ALS Cellucci Fund Boston Marathon team.
Lacey Foley
East Bridgewater, Massachusetts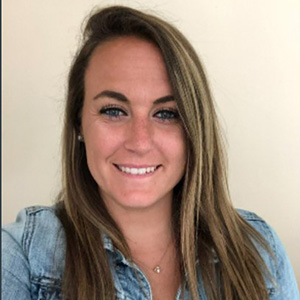 Lacey is a school adjustment counselor in the Middleborough Public Schools. She lost her grandmother to ALS and is running the marathon in her honor. She has participated in fundraisers such as the Polar Plunge for ALS and golf tournaments to raise money for cancer research. In her spare time, Lacey loves to spend time outside with her two kids. This will be Lacey's first marathon. Her sister Ashley Craig is also running the marathon as part of the UMass Chan ALS Cellucci Fund Boston Marathon team.
Kirstyn Grant
Wallingford, Connecticut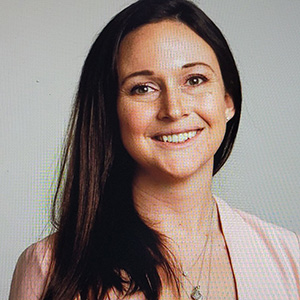 Kirstyn is a U.S. patient services lead at Amylyx Pharmaceuticals, which is dedicated to finding new treatments for neurodegenerative diseases such as ALS. She says she couldn't be more honored to run the Boston Marathon and simultaneously support ALS research. She has a husband, two kids and a dog.
Michael McCorkle
Tequesta, Florida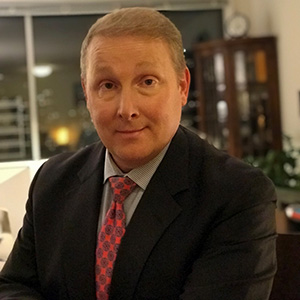 Michael is the senior vice president of workplace strategy at Fiserv, a global leader in fintech and payments, which will provide a corporate sponsorship of $25,000. Prior to Fiserv, he was the global head for business continuity and disaster recovery at Citadel LLC, and served as the chief security officer for Carnival Corporation, in Miami. He has held several leadership roles throughout the public and private sectors, including having served as a federal law enforcement officer with the Naval Criminal Investigative Service, as a commissioned officer with the U.S. Navy, as a political officer with the U.S. State Department, and as a speechwriter for the governor of California. Michael is originally from Los Angeles. He currently lives with his wife and two children in Tequesta, Florida. Michael has run six marathons, but will be making his Boston Marathon debut this year.
Paul McNeil
Worcester, Massachusetts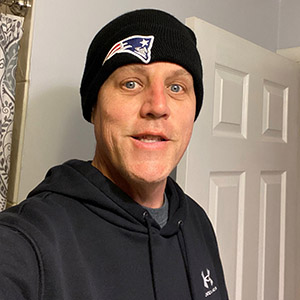 Paul is close friends with the father of one of Jan and Paul Cellucci's grandsons, Gabriel. He has run the Boston Marathon six times for charities, including last year for the UMass ALS Cellucci Fund in which he raised almost $13,000. His employer, Andersen Windows, participates in a matching gift program and plans to support the team through a corporate sponsorship.
Boston Marathon a fitting tribute for families touched by ALS
Siblings among teams raising money for ALS research at UMass Chan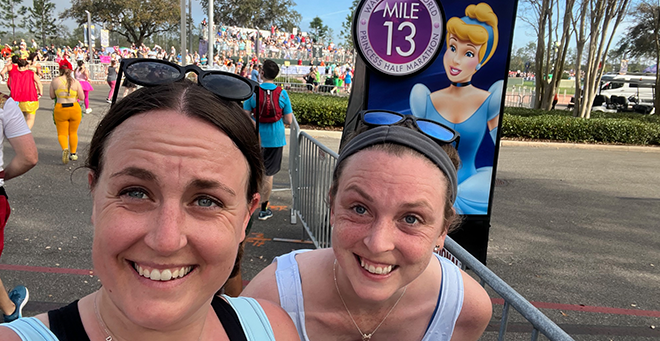 Running the Boston Marathon to support amyotrophic lateral sclerosis (ALS) research at UMass Chan Medical School is a family affair this year as two sets of siblings are on teams racing for a cure.