Page Menu
Clinical Translational Research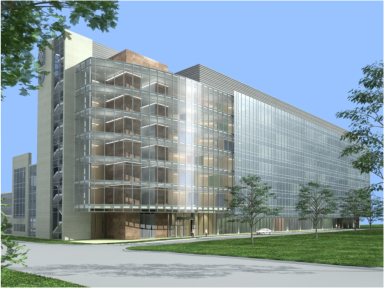 A varied program of translational research is ongoing in the UMass Chan Department of Orthopedics and Physical Rehabilitation. The research programs include small animal studies of potential treatments for arthritis and artificial bone grafting materials through state-of-the art imaging research for hip replacement prosthesis survival. Translational research is conducted in the Orthopedic department and in collaboration with the internationally known bone research laboratories in the UMass Chan Department of Cell Biology at UMass Chan.


Synthetic extracellular matrix analogs for guiding the repair and regeneration of musculoskeletal tissues
The demand is rising for synthetic grafts to assist the repair and reconstruction of musculoskeletal tissue defects induced by trauma, aging, cancer and metabolic diseases. Our lab is interested in designing synthetic extracellular matrix (ECM) analogs capable of promoting the repair or guiding the regeneration of musculoskeletal tissues.
Specific research directions include:
Development of injectable chondrogenic / osteogenic polymers for the repair and reconstruction of musculoskeletal tissue defects via minimally invasive surgical procedures;
Development of organic/inorganic composite bone grafts with tailored mechanical properties and controlled structural integration of the organic and inorganic components for weight-bearing applications;
Development of new methods for spatially controlled presentation and temporally controlled release of growth factors and cytokines on and from 3-dimentional synthetic tissue grafts.


Mechanisms of Bone Metastases
Breast cancer is known to metastasize to bone in up to 70% of cases. It has recently been demonstrated by the Lian Lab (UMass Chan, Department of Cell Biology) that the master transcription factor responsible for skeletal development, Runx2, is critical for skeletal metastasis in mice. The role of Runx2 in human breast cancer metastasis is not fully understood. We hypothesize that breast cancers which are highly metastatic will abnormally express Runx2. We currently have approved IACUC protocols for examining the behavior of modified human cancer cells lines in nude mice to examine the role of Runx2 in skeletal metastasis. (Barnes et al., 2003, 2004; Javed et al., 2005; Pratap et al., 2005.


Radiostereometric Analysis (RSA) in Total Hip Replacement
A prospective, double-randomized clinical trial is evaluating the radiographic performance of trabecular metal and fiber metal acetabular shells and e-beam cross-linked UHMWPE (Longevity) with conventional UHMWPE (control) using radiostereometric analysis (RSA) in patients following total hip replacement (THR). This trial is intended to provide a detailed interpretation of the long-term wear performance and survival of the acetabular component when implanted in patients undergoing THR. Radiographic data will be collected using RSA techniques that will provide the most precise measurement of acetabular component migration and acetabular polyethylene wear currently available. Clinical outcome will also be assessed by quality of life, disease specific and functional outcome measures.