Page Menu
Clinical Research
The broad patient base, dedicated research staff, and computer infrastructure support excellence in clinical research in the Department of Orthopedics and Physical Rehabilitation.

Patient Registries: creating longitudinal databases of patient outcomes
The Department of Orthopedics has developed two unique, web-based, registries that integrate clinical, patient-reported, and long-term functional outcomes for total joint replacement and spine patients. At regular intervals, patients complete computer pain and function assessments (SF-36, Western Ontario Musculoskeletal Assessment, Oswestry Spine survey) when they visit their surgeon. The data are scored and printed to support patient-physician treatment decisions. The information is stored along with patient demographic data, nurse histories, and physical examination data. Finally, inpatient information from the hospital information system is merged. In addition, Hand and Upper Extremity Center patients are now uniformly documenting function and a registry is being developed.
The registry data serve retrospective and prospective research, quality and outcome assessment for UMass Memorial Healthcare, and support clinicians in patient care.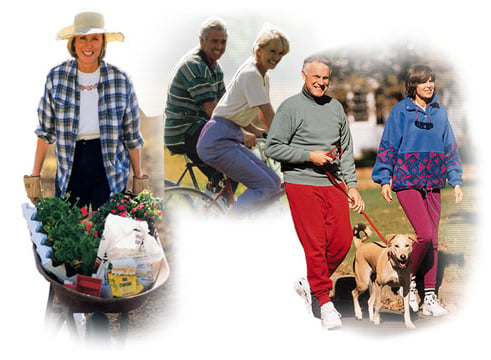 Other Orthopedic Clinical Trials
A wide array of investigator-initiated and multi-center industry-sponsored clinical trials are ongoing in the Department of Orthopedics and Physical Rehabilitation. The large volume and diversity of patients from across central, western, and southern Massachusetts makes the Orthopedic Clinical Centers ideal places to recruit, enroll, and conduct clinical research. Experienced research assistants, including nurses, staff each study and assure regulatory compliance and successful completion of studies. In addition to faculty, residents and fellows participate in these efforts.

Areas of recent studies include:

ARTHRITIS AND TOTAL JOINT REPLACEMENT CENTER; MEMORIAL CAMPUS
Comparative trials of alternative prosthetic designs and evaluation of surgical and long-term functional outcomes.
Phase I, ll and lll trials for novel treatment of osteoarthritis

SPINE CENTER ; MEMORIAL CAMPUS
Retrospective evaluation of outcomes associated with bone grafting in chronic degenerative lumbar disease and traumatic cervical injuries.

HAND CLINIC; HAHNEMANN CAMPUS
Prospective evaluation of predictors of optimal functional outcome in carpal tunnel surgery.

SPORTS CENTER; HAHNEMANN CAMPUS
Prospective evaluation of intra-operative administration of hyaluronic acid for relief of symptoms in knee/shoulder osteoarthritis.
Phase III Clinical trial on operative knee procedures and technique

TRAUMA CENTER
Longitudinal evaluation of morbidity and mortality in ankle fractures among the elderly.



Outcomes Research
Outcomes research seeks to understand the end results of particular health care practices and interventions. End results include effects that people experience and care about, such as change in the ability to function.
In particular, for individuals with chronic conditions—where cure is not always possible—end results include quality of life as well as mortality. By linking the care people get to the outcomes they experience, outcomes research has become the key to developing better ways to monitor and improve the quality of care."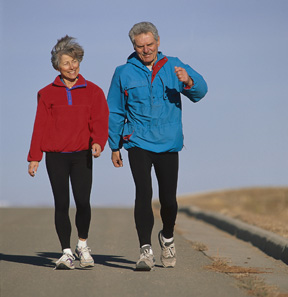 Of interest: Read the AHRQ page on outcome research.
Link to Patricia Franklin research page
UMass Chan Department of Orthopedics and Physical Rehabilitation has a wide array of ongoing outcomes research.



Background: Osteoarthritis is growing and arthroplasty effectively relieves pain.

Arthritis is the leading cause of disability among U.S. adults and a significant public health challenge. By 2020, it is estimated that 60 million Americans will be affected by arthritis. Twenty seven percent of Caucasians, 32% of African Americans and 36% of poor U.S. adults report limited activity due to their arthritis. Currently, half of adults over 65 years and 60% of women of all ages have arthritis making it the leading chronic condition among women. Of these, more than 90% have osteoarthritis (OA), a degenerative condition of joint cartilage with no known cure. However, OA's symptoms can be treated. Exercise, activity, self-care, and medication can effectively relieve knee OA pain and improve function. Yet less than one percent of arthritic adults receive self-care instruction. (CDC 2004) Finally, when OA pain and disability persists despite comprehensive medical care, arthroplasty is a highly effective option.
The case of TKR: In the past decade, TKR utilization has increased 73% so that in 2003 more than 427,000 procedures were performed costing $13.5 billion. Two-thirds of TKR patients are older than 65 years making TKR Medicare's most costly procedure. Furthermore, Healthy People 2010 proposes to increase TKR utilization while eliminating racial and ethnic disparity in use. However, following technically successful TKR surgery, 12-25% of patients report minimal 12 month functional improvement while another 10% report functional gains as high as 3 times the national average. In order to assure uniform functional gains after successful TKR surgery, we are studying demographic, behavioral, and clinical predictors of self-care and activity.




Research includes:

• DEVELOPING OBJECTIVE MEASURES OF PERI-TKR EXERCISE AND ACTIVITY
Variation in patients' independent exercise and activity after TKR surgery may contribute to variable functional outcomes. We are evaluating the use of daily exercise logs and step activity monitors (accelerometers) to quantify exercise and home activity after TKR. Pilot data identified significant variation in quantity of daily exercises after surgery. In addition, exercise varied with patient attributes. Women with poor emotional health recorded fewer repetitions and greater variation. More daily exercise repetitions correlated with larger 6-month functional improvement. J Arthroplasty. 2006 Sep;21(6 Suppl 2):157-63.

• PERI-OPERATIVE BEHAVIORAL INTERVENTION FOR PATIENTS WITH POOR EMOTIONAL HEALTH TO IMPROVE FUNCTIONAL OUTCOMES
The one-third of TKR patients with poor pre-TKR emotional health have significantly poorer 6 and 12-month post-TKR physical function when compared with patients with higher emotional health scores. (Heck, 1998; Ayers, 2004) The proposed telephone-support program will address anxiety and depression, enhance psychological coping, and improve adherence to prescribed post-TKR exercise and physical activity. Clin Orthop Relat Res. 2005 Nov;440:157-61.


• OBJECTIVE PREDICTION MODELS TO GUIDE PATIENT AND PHYSICIAN DECISIONS FOR TKR

To date, no one patient attribute or surgical factor offers a satisfactory explanation for this variation. Using a unique national database of over 8000 TKR patients, we are developing individual patient prediction models to match pre-TKR patient attributes with likely post-TKR functional improvement. We will translate these models to an interactive, web-based program to support patient and referring clinician decisions.




• INTEGRATING COMPUTER-ASSISTED, PATIENT-REPORTED PAIN AND FUNCTION INTO AMBULATORY CARE TO SUPPORT SHARED DECISION MAKING

Patients in the Arthritis and Total Joint Center and Spine Center complete web-based, standardized pain and function assessments at each office visit to (1) trend symptoms in the ambulatory record, (2) guide patient-physician discussions of treatment options and (3) document patient outcomes. These data are stored in a unique registry of clinical and patient information for future research.




• EVIDENCE-BASED KNOWLEDGE FROM A PATIENT WEB-SITE BEING DEVELOPED THROUGH NATIONAL LIBRARY OF MEDICINE OUTREACH FUNDS

Patients will be introduced to the education web-site while at the Arthritis and TJR Center. The site will include expert, trusted information that can be accessed from home, community centers, or primary care physician offices. NLM resources will include the patient tutorials on osteoarthritis, TJR, and post-surgery rehabilitation and materials will be available in English and Spanish.