Page Menu
Research Focus
The research in the Mandon laboratory is devoted to understanding the role of mitochondria and the endoplasmic reticulum in neurodegeneration and aging. These organelles are early targets during the onset of neurodegenerative diseases such as amyotrophic lateral sclerosis (ALS) Alzheimer's, Parkinson's, and Huntington's disease, and their damages contribute significantly to disease progression. Mitochondrial damage and dysfunction are also heavily involved in the aging process. Research in the Mandon laboratory focuses on two fundamental areas. First, the determination of the early events that trigger mitochondrial and endoplasmic reticulum damages and second, the elucidation of the mechanisms that underlie organelle dysfunction in the pathogenesis of human neurodegenerative diseases and in the aging process.
This work is funded through a collaborative grant with Dr. Oliver Rando.
Read More
Publications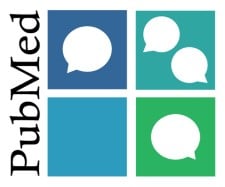 Conserved motifs on the cytoplasmic face of the protein translocation channel are critical for the transition between resting and active conformations.
Mandon EC, Butova C, Lachapelle A, Gilmore R.
J Biol Chem. 2018 Aug 31;293(35):13662-13672
Structural basis for coupling protein transport and N-glycosylation at the mammalian endoplasmic reticulum.
Braunger K, Pfeffer S, Shrimal S, Gilmore R, Berninghausen O, Mandon EC, Becker T, Förster F, Beckmann R.
Science. 2018 Apr 13;360(6385):215-219
All Publications
Follow our research, stay in touch – join the lab!
---