Two summers ago, Facebook pages across the country were saturated with videos of people dumping buckets of ice water over their heads in a fundraiser for ALS, the fatal neurodegenerative disorder popularly known as Lou Gehrig's disease.
At the time, the Ice Bucket Challenge was derided by many as little more than a marketing gimmick, a feel-good way for celebrities and others to appear altruistic without having to do much of anything. Critics pointed out that many of those who posted videos never even mentioned the disease or how to help the cause.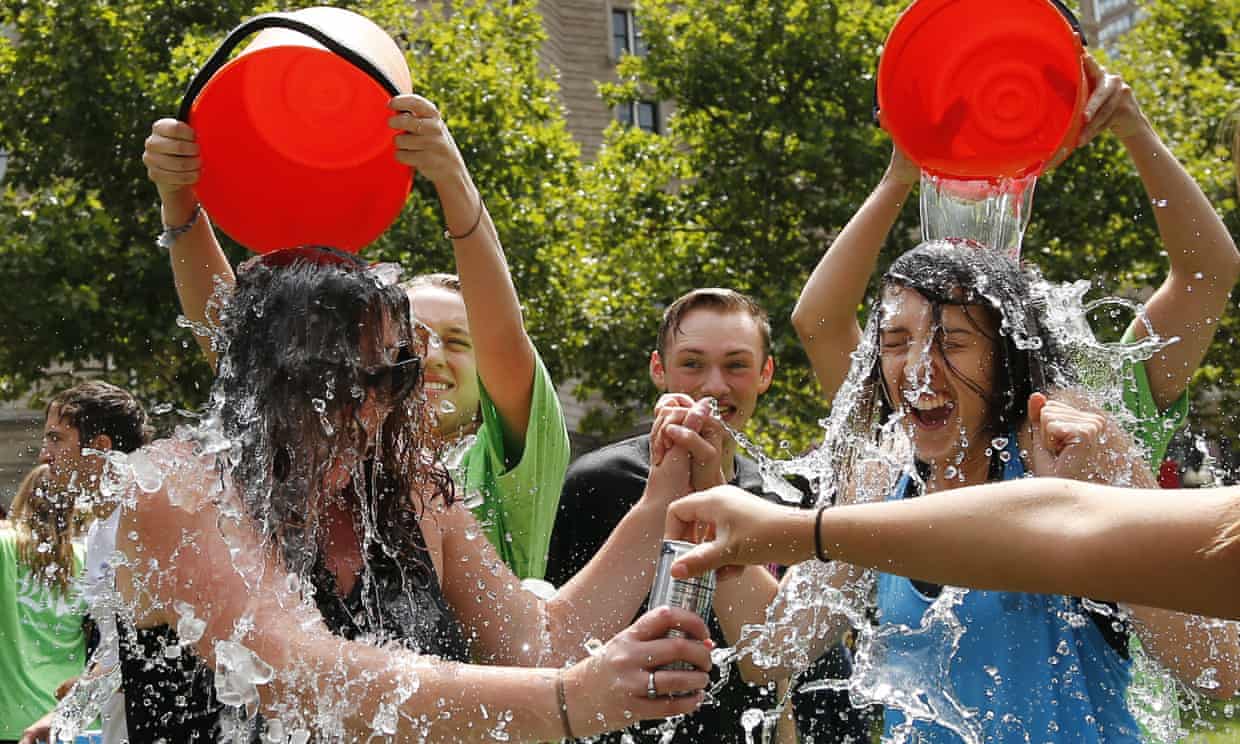 It is absolutely thrilling that money raised by the "ice bucket challenge" – that seemingly overblown, internet-BS game parading as a fundraiser for ALS – has actually caused a real thing to happen: more than $100m in donations funded distinct scientific progress in our understanding of the disease.
This contradicts all my feelings about gimmick fundraisers, which I, and many others, usually find trite or even annoying. It can feel like money keeps getting shoveled in to the charity-industrial complex with very little in the way of progress coming out.
"The ALS Ice Bucket Challenge enabled The ALS Association to invest in Project MinE's work to create large biorepositories of ALS biosamples that are designed to allow exactly this kind of research and to produce exactly this kind of result," says the group. Eventually, all this research and data may lead to a cure.
A UMass Chan researcher's team found a new gene associated with the disease.
If you doused yourself with ice water back in 2014, it wasn't all for nought. The ALS Association announced Monday that money raised through the Ice Bucket Challenge helped researchers find a new gene associated with ALS, challenging critics who called the viral campaign nothing more than a social media stunt.
The discovery of an ALS gene by UMass Chan Medical School scientist John Landers, PhD, and a large, international research team, funded by the viral Ice Bucket Challenge campaign, is garnering headlines around the globe. The research led by Landers and Jan Veldink, PhD, at University Medical Center Utrecht in the Netherlands, was supported by The ALS Association through Project MinE, an international collaboration for gene discovery in ALS.
"Global collaboration among scientists, which was really made possible by ALS Ice Bucket Challenge donations, led to this important discovery," one of the lead researchers, John Landers, Ph.D., of University of Massachusetts Medical School in Worcester, Massachusetts, said in a statement. "It is a prime example of the success that can come from the combined efforts of so many people, all dedicated to finding the causes of ALS. This kind of collaborative study is, more and more, where the field is headed."