Page Menu
About ALS
Amyotrophic lateral sclerosis (ALS) is an incurable and fatal disease that involves the gradual loss of muscle control over time. This occurs as a result of the progressive degeneration of motor neurons in the brain and spinal cord. Motor neurons send signals to muscles throughout the body to carry out voluntary actions. As ALS progresses, patients lose the ability to move, swallow, and eventually breath. Early signs of ALS include muscle weakness or stiffness, slurred speech, and difficulty chewing or swallowing.
Although ALS is considered an orphan disease, more than 5,000 individuals are diagnosed with ALS each year in the United States. Most people who develop ALS are between the ages of 40 and 70 at the time of diagnosis with an average age of 55. Nearly 50% of patients die within 3 years and 75% within 5 years of diagnosis. Riluzole was the first therapeutic treatment for ALS patients and was approved over 20 years ago. More recently, Radicava™ was approved by the FDA in 2017 and has been shown the slow the decline in physical function of ALS patients and Tiglutik (a liquid form of riluzole) was approved in 2018. Unfortunately, such medications only slow the progression of ALS and result in a minimal survival increase of 3-6 months.
I have been working in the field of genetics for over 20 years and began my focus on ALS over 15 years ago. In this short period of time, my laboratory has established itself as a leader in the field.
We've successfully identified novel ALS genes: FUS in 2009; PFN1 in 2012; TUBA4A in 2014; NEK1 in 2016; KIF5A in 2018
We've published our discoveries in high profile peer-reviewed scientific journals including Science, Nature, and Neuron.
Significantly, it was our leadership in a multi-national collaboration of 60 researchers across 8 countries and 28 institutions that led to the identification of the TUBA4A gene.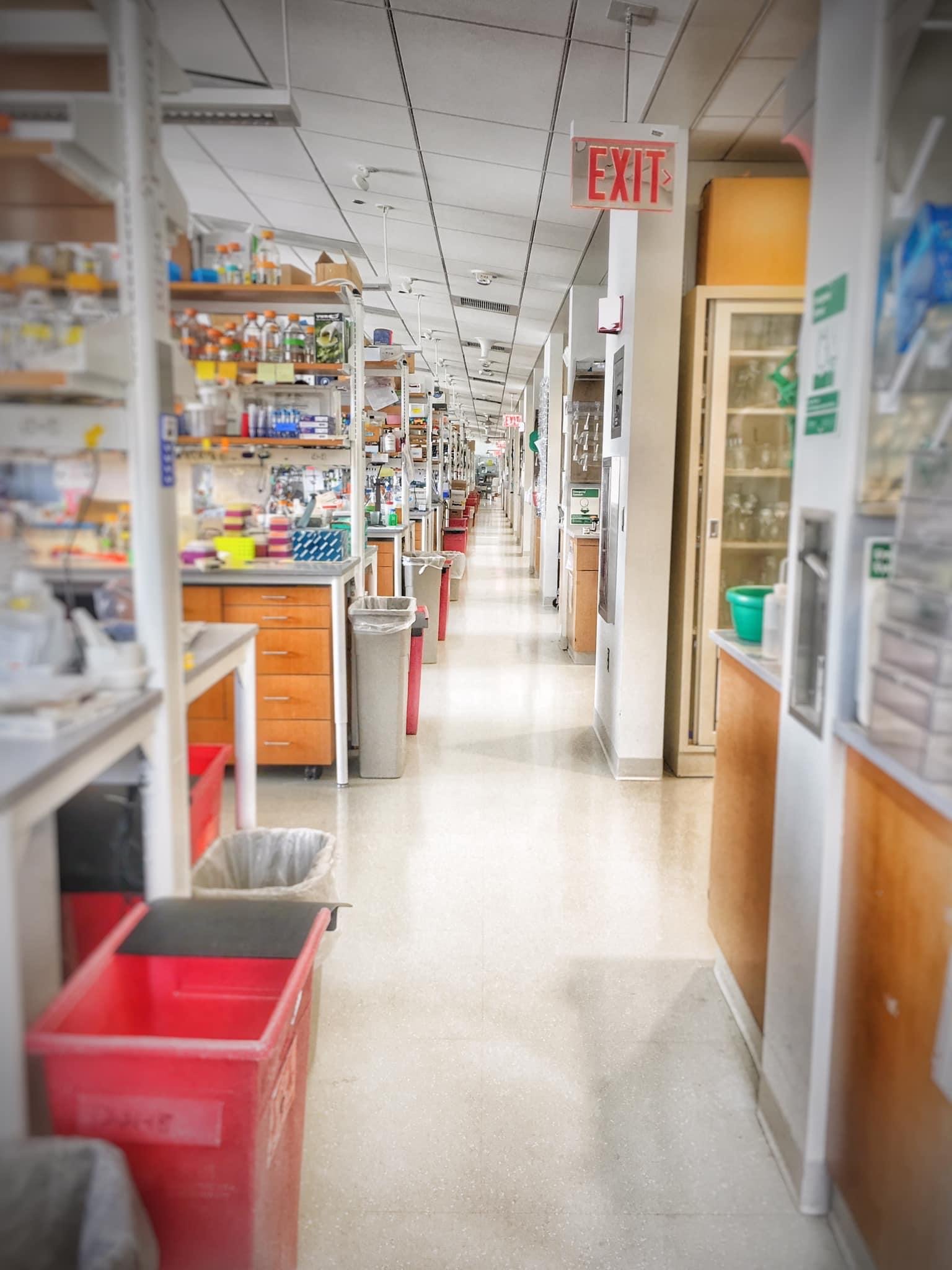 Based on my expertise in ALS genetics, the organizers of Project MinE approached me in 2013 to become their Director in the USA. Project MinE is an organization that originated in the Netherlands whose objective was to sequence the genomes of 15,000 ALS patients and 7,500 control samples. I accepted and in early 2014, together with my co-Director Dr. Jonathan Glass, Director of the Emory ALS Center, we approached the ALS Association (ALSA), the largest charitable organization for ALS research, seeking funds to establish Project MinE USA. ALSA was very enthusiastic but lacked the financial resources to support us. However, in the summer of 2014, the Ice Bucket Challenge, a social media phenomenon, took the world by storm and forever changed the face of ALS.
In 2012, Pete Frates, a former captain of the Boston College baseball team, was diagnosed with ALS at the age of 27. Rather than allowing the disease to simply take its course, Pete, along with his family and friends, decided to make a change and concentrate their energy on raising money for ALS research together with ALSA. From their efforts, the Ice Bucket Challenge was created and soon went viral and become a worldwide sensation. The Ice Bucket Challenge was not only instrumental in raising money for ALS research, it also raised awareness for a disease that was known by few people before 2014.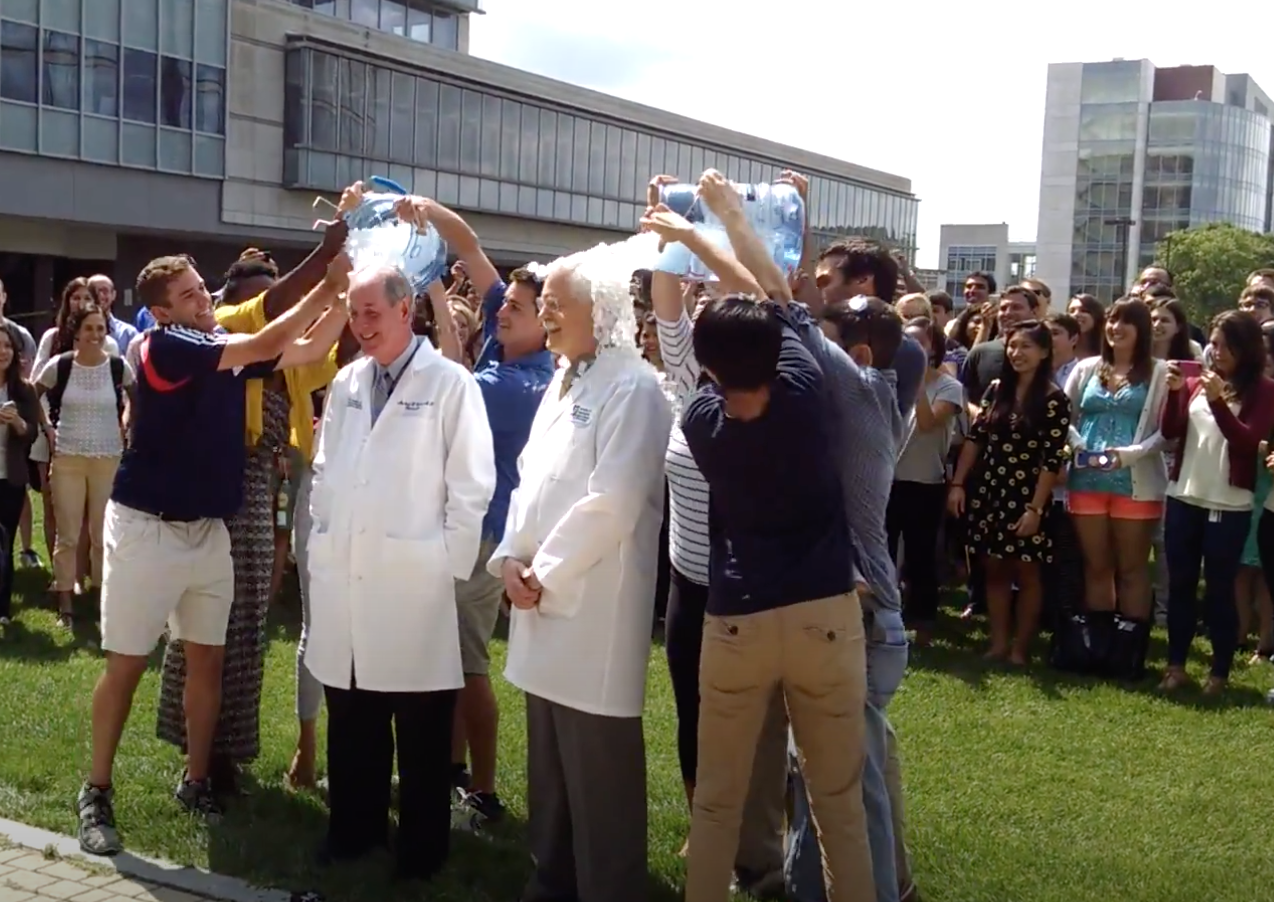 As a result of the extraordinary funds raised by the Ice Bucket Challenge, ALSA returned to us and funded our work for Project MinE USA with a $1M donation. With this award, we were able to continue our goal of identifying previously unknown genes for ALS. In July 2016, at the two-year anniversary of the Ice Bucket Challenge, we announced the identification of another new ALS gene, NEK1. Again, I led the study for this gene that included over 80 researchers across 11 countries and nearly 40 institutions. The discovery garnered worldwide media attention proving the strength of global collaborations and demonstrating the impact of many individual contributions. The discovery of NEK1 was been reported by major television media outlets (CBS, ABC, CNN), print/web agencies (The New York Times, Washington Post, Scientific American) and world news agencies (Thomson Reuters, BBC). The story was even reported as "trending" on Yahoo, Reddit, and Facebook. I had the pleasure of conducting interviews for several of these agencies.