Page Menu
How we can help
Our Experience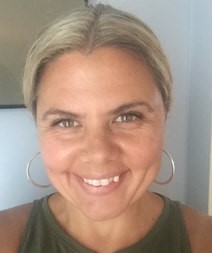 Michelle G. Mullen, developer of HYPE, has provided high quality training and technical assistance to community-based mental health organizations, counties, states, and internationally.
Debbie Nicolellis, MS, CRC, CPRP, Training Director for HYPE has been teaching in mental health and providing training and technical assistance for over 25 years to providers and people with lived experience from around the US and the world.
Are you an employment program considering adding education services? You are doing the right thing! Education should be considered an essential voca­tional intervention required to meet a young adult's individualized long-term career goals. However, employment programs must transform their approach to incorporate education into services so that the service can prevent issues like unemployment, under­employment, and reliance on government entitlements for young adults with mental health conditions.
Some things will change once you incorporate education as a service option into an employment program:
Employment goals becomes career goals. You will work with young adults to develop a long-range career that is personally meaningful can sustain economic self-sufficiency. In order to achieve this, goals will likely involve higher education or training.
For IPS like services, rapid goal pursuit becomes the service princi­ple rather than rapid job search. Practitioners work intentionally, purposefully, and quickly to move young adults through the stages of change, solidify their internal commitment and motivation to their goal, teach the critical skills to excel, and provide the nec­essary support, all while pursuing school and work.
HYPE practitioners intentionally cul­tivate school goals and send messages that school is possible and positive. A HYPE practitioner wants to cultivate the awareness of the benefits to higher education as a vocational step to achieve their long-term employment outcome.
Young adults shouldn't be rushed into school and work, or into a career focus, however, we do want to plant and cultivate the seeds of hope for a meaningful vocational future.
We have extensive experience with both program & system development related to:
Supported Employment
Supported Education
Career Services
Psychiatric Rehabilitation
Cognitive Remediation/Executive Functioning
Adaptive Services for Young Adults
Our team works collaboratively with leadership & direct staff to create and implement a plan that is specific to each organization.
Training, Tecnical Assistance (TA), & Consultation We Can Provide
Supported Education
HYPE delivers supported education services to youth and young adults with serious mental health conditions. Skills address the full range of needs often encountered, such as time and task management, course and program selection, interpersonal communication, resource identification, acquisition of accommodations and assistive technology.
Introductory HYPE Training Series

This series focuses on the principles and basic practices of supporting young adults in career development. Topics range from preventing disability, understanding the factors associated with change, and preview strategic educational supports.
Supportive Career Goals: Developing Factors Associated with Change
This series should follow or be paired with the Introductory HYPE Training. This training series is solely focused on helping practitioners to identify & develop the factors associated with change in order to develop intentional services.
Enhanced HYPE Workforce Development
This training series focuses on developing expertise of direct service practitioners and supervisors in implementing HYPE. This includes:
12 days of in-person training (2 days every 3 weeks)
In-person or Remote Technical Assistance
Focused Skill & Strategy Training (FSST)
FSST is designed to provide college students with the skills, strategies, and tools to improve important aspects of executive functioning, such as attention, concentration, learning, memory, organization, and problem-solving.
Contact us for your customized technical assistance plan!