Page Menu
Worcester Emergency Medical Services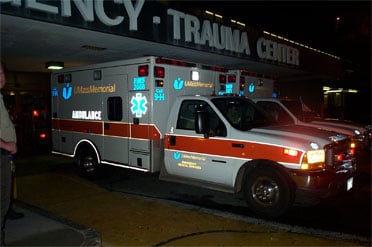 UMass Memorial Health Care operates Worcester Emergency Medical Services (WEMS) which provides 911 emergency medical response in the city of Worcester and the adjacent town of Shrewsbury with six ambulances staffed by two paramedics each. In Worcester WEMS responds to 18,000 emergency calls and transports more than 12,000 patients annually. 911 service for the town of Shrewsbury started 12/3/00.

UMass Memorial Health Care has operated the ambulance service since 1991.
Marc Restuccia, MD, EMS Division Director
Stacy Weisberg, MD, Associate Medical Director
For more information, click here.