Page Menu
UMass Memorial LifeFlight
Contact: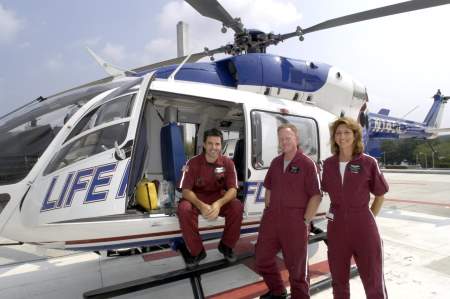 John Broach, MD, MPH, MBA, FACEP, Medical Director, UMass Life Flight Director, Division of EMS and Disaster Medicine
Cheryl Coyle, RN, Chief Flight Nurse
Stephen Haynes, Program Director
Associate Medical Directors:
Stacy N. Weisberg, MD, MPH, FACEP, FAEMS
Ira Nemeth, MD
Joseph Tennyson, MD, FACEP, FAEMS
Matthew Rebesco, MD
Laurel O'Connor, MD
Office Address:
Life Flight
Department of Emergency Medicine
UMass Chan Medical School
55 Lake Avenue North
Worcester, MA 01655
USA
Tel: (508) 799-6333
FAX: (508) 421-1490
Overview:
UMass Memorial LifeFlight provides nurse/paramedic staffed air medical response to New England. The first dedicated air medical program established in New England [September 1982], Life Flight currently operates a state-of-the-art EC-135 aircraft and is certified by the Commission on Accreditation of Medical Transport Systems. The program transports between 400 and 500 patients annually.