Page Menu
UMass Memorial LifeFlight
Contact: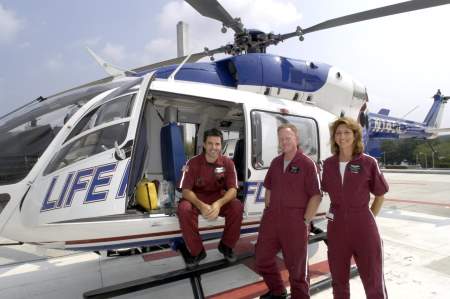 John Broach, MD, MPH, MBA, FACEP, Medical Director, UMass Life Flight Director, Division of EMS and Disaster Medicine
Cheryl Coyle, RN, Chief Flight Nurse
Norman Soucie, NREMT-P, Program Director
Associate Medical Directors:
Stacy N. Weisberg, MD, MPH, FACEP, FAEMS
Timothy Boardman, MD
Office Address:
Life Flight
Department of Emergency Medicine
UMass Chan Medical School
55 Lake Avenue North
Worcester, MA 01655
USA
Tel: (508) 799-6333
FAX: (508) 421-1490
Overview:
UMass Memorial LifeFlight provides nurse/paramedic staffed air medical response to New England. The first dedicated air medical program established in New England [September 1982], Life Flight currently operates a state-of-the-art EC-145 aircraft and is certified by the Commission on Accreditation of Medical Transport Systems. The program transports between 800 and 900 patients annually.