Page Menu
Health Equity Division
The Health Equity Division is focused on reducing healthcare disparities and promoting health equity Our faculty are actively involved in multiple projects both domestically and internationally aimed at reducing health inequity in our communities. As a division, we strive to use our academic emergency medicine platforms as a means to change and improve healthcare to meet the evolving needs of patients we serve.
Goals
Create educational programming aimed at increasing awareness, identification, and clinical care of our patients related to health disparities and inequities.
Conduct rigorous, innovative research to reduce healthcare disparities in our community, with a particular focus on the impact of social determinants of health.
Support and strengthen existing community organizations both domestically and internationally focused on reducing health inequity.
An Health Equity Fellowship is also available.
Projects & Initiatives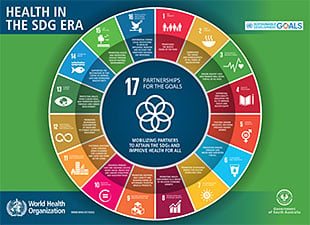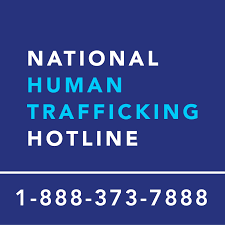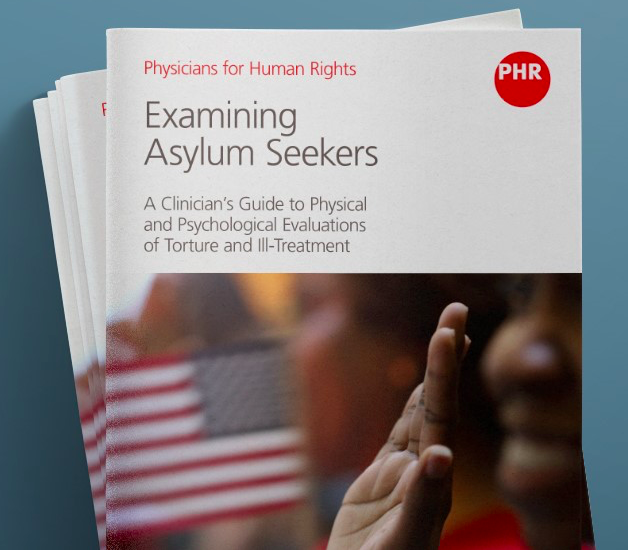 Division Projects
Departmental
Identifying Social Determinants of Health needs in our patient population in partnership with CommunityHELP
Leading Diversity & Inclusion initiatives within the UMass Emergency Department through novel educational curriculum and training

Assessment of barriers to care in the ED for patients with disabilities through a gap analysis and qualitative interviews with patients

Creation of a Human Trafficking Protocol and educational program for the Emergency Department
Outreach & Service
Faculty leadership and evaluators for the Worcester Asylum Clinic with goal to conduct medical and forensic evaluations for asylum applicants
Partnership with Healthcare for All

to promote health policy engagement through advocacy

Anchor Mission Steering Committee Members to promote collaboration on health equity initiatives within UMASS Memorial Health System

Engaging with physicians and providers within UMASS Memorial Health System to address health equity within the community

Collaboration with local community organizations serving the diverse patient populations of Worcester
Education
Development of Innovative Health Equity Selective for first year residents centered around community based partnerships and experiences

Lead two innovative FCEs for medical students focusing on Health Equity and Global Health Simulation
Creation of Social EM educational content in partnership with SocialEMPACT
Faculty mentor for Global Health Pathway and mentor learners through global health rotations and experiences

Initiating quarterly discussion based book club focused on advancing provider education around social determinants of health, racism, health disparity
Other Initiatives & Partnerships
Our division members actively participate and support other health equity initiatives within our department, the greater UMass system, and our communities.
Departmental
Mobile Care Team

Mobile Integrated Health

Hepatitis C screening in the ED
COVID Health Equity - Stop the Spread Initiative
Suicide Risk Screening and Detection in the ED
Institutional
Community/International Partners
Faculty
Payal Modi ,MD, MSc, is Director of the Health Equity Division at University of Massachusetts Emergency Department. She received her medical degree from the Baylor College of Medicine and a Master of Science in Public Health from the London School of Hygiene and Tropical Medicine. Dr. Modi completed her Emergency Medicine residency at Alpert Medical School of Brown University and her fellowship in International Emergency Medicine at Harvard University/Brigham and Women's Hospital.
Dr. Modi's is committed to promoting health equity both locally and internationally. She has worked on a range of topics including mass casualty management, trauma training, Ebola response, pediatric illness, and sexual reproductive health with a personal interest in refugees and IDPs. Her research and projects have spanned across 4 continents and over a dozen countries including Pakistan, Liberia, Bangladesh, South Sudan, Haiti, and Thailand.
Her current projects include developing a trauma informed care pathway for victims of human trafficking, assessing the social determinants of health among the ED patients, and conducting medical evaluations for asylum seekers.
Alycia Valente, MD is an Emergency Medicine physician and an Assistant Professor of Emergency Medicine. She received her medical degree from UMDNJ and completed her EM residency at UPENN. She also holds a Masters in Bioethics and spent 3 years serving the Navajo Nation through the Indian Health Service. She has been working on health equity initiatives for the past 10 years through working at refugee and migrant worker clinics in residency, conducting asylum evaluations in detention centers, and engaging community in healthcare initiatives.
Meg Pelis, DO, MPH, is an Emergency Medicine physician and an Assistant Professor of Emergency Medicine. Meg completed a fellowship in International Emergency Medicine at University of Massachusetts. Some of her recent work has been providing medical care to refugees in Greece and Northern India, precepting clinical work in Uganda and Dominican Republic, and developing Emergency Medicine protocols in Western India.
Meg received her medical degree from Midwestern University in Glendale, AZ and completed her Emergency Medicine residency at Genesys Regional Medical Center at Michigan State University. She earned her Masters' degree in Public Health at University of Massachusetts.
Affiliate Faculty
Dr. John Broach, Disaster Disaster Medicine Division director. Dr Broach attended undergraduate and medical school as well as receiving his MPH from Northwestern University in Chicago before his emergency medicine residency training at the University of Massachusetts. Dr. Broach completed the UMass DM fellowship. Dr Broach serves on several hospital-wide disaster preparedness committees as well as being a member of the Massachusetts DMAT-MA2. Dr Broach has been in instrumental in preparing UMass for emerging infectious diseases, such as H1N1 and Ebola and led the COVID-19 response at the DCU center.

Gayle Galletta
Dr. Galletta received her MD degree from Georgetown and completed her Emergency Medicine training at Henry Ford Hospital in Detroit, MI. She came to UMass in 2000 and has been involved in international EM ever since, initially with teaching trips to Honduras and Guyana and as a board member for the Rotary's Global Emergency Medicine INItiative.
From 2013-2014, Dr. Galletta lived and worked in Norway, leading a group of physicians who staffed Norway's first Emergency Department with attending physicians. In 2014, she was one of 12 EM physicians who passed the first European Board Exam in Emergency Medicine. Dr. Galletta is currently the treasurer for the Norwegian Society for Emergency Medicine (NORSEM) and was the co-organizer for the 2016 annual Norwegian EM conference. Dr. Galletta currently represents NORSEM at the International Federation for Emergency Medicine. She was also instrumental in getting the specialty of EM officially recognized by the Norwegian Minister of Health in 2017. Dr. Galletta is active in ACEP's international section and is ACEP's lead ambassador to Norway. She has spoken at the European Society for Emergency Medicine's Congresses on topics including the Establishment of EM in Norway, the EBEEM exam, and work-life balance.
Hillary Irons, MD PhD FACEP, is an Assistant Professor in Emergency Medicine at University of Massachusetts. She received her MD from Medical College of Georgia, PhD in Biomedical Engineering from Georgia Tech and Emory, and completed EM residency at Michigan State University/Sparrow Hospital in Lansing, Michigan. She completed a Wilderness Medicine Fellowship at Massachusetts General Hospital during which she spent a season working at the Himalayan Rescue Association in the Everest Region in Nepal, trip physician to the Siberian arctic, and doing multiple research projects on altitude illness. She has taught wilderness medicine for many years both with lectures, hands-on courses including AWLS, and simulation-based teaching. She is also the Expansion Race Coordinator for MedWAR (Medical Wilderness Adventure Races) which teaches and tests wilderness medicine through scenario-based adventure races since 2003. She has held national leadership positions in SAEM's wilderness medicine interest group and ACEP wilderness medicine section. Her current research involves the cognitive deficits in hypoxic brain states specifically acute mountain illness and traumatic brain injury. She has current grant funding from the Wilderness Medical Society focusing on quantifying the cognitive impairment in altitude illness in Everest Region, Nepal.