Page Menu
Thank you from the leadership
You changed countless lives last year.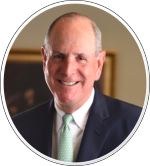 You share with us a vision and desire to make the world a healthier place and, through your partnership, you have contributed to medical education for aspiring physicians; you have helped gifted scientists move ever closer to finding better treatments and cures for diseases that affect us all; and you have made sure that your friends, family, co-workers and neighbors have access to the best possible medical care and facilities, right here at home.
You have made a difference in the lives of many because you are both a partner and supporter of UMass Chan Medical School and UMass Memorial Health Care.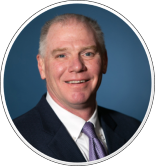 Generosity such as yours is a source of inspiration and innovation at our academic health sciences center. Your support for our work in education, biomedical research and patient care enables us to advance our mission: to improve the health and well-being of the people of the commonwealth and the world.
Please know that we are extremely grateful to be the recipients of your kindness and support, and that we are particularly proud to have you as our partners. Together, we are doing great things.
With gratitude on behalf of our two organizations,
Michael F. Collins, MD, FACP
Senior Vice President for the Health Sciences, University of Massachusetts
Chancellor, UMass Chan Medical School
Eric W. Dickson, MD, MHCM, FACEP
President and CEO, UMass Memorial Health Care