Page Menu
PICU family and supporters put the Children's Medical Center in the winner's circle
On May 4, 2019, a 65-to-1 longshot named Country House won the 145th Kentucky Derby. If you had bet $500 on that horse, you would have received a $32,000 payoff. Not bad, but if you had been in on the action at Derby for Drew II you would have witnessed a payout of more than $50,000 to support the UMass Memorial Children's Medical Center (CMC).
Derby for Drew is part of an on-going fundraising effort started by Susan and Chuck Stevens in 2012 in memory of their son Andrew (Drew), who struggled with recurring and countless uncontrolled, debilitating seizures starting at age 4. Drew passed away in April that year, just a few weeks short of what would have been his 5th birthday.
After Drew's passing, Chuck and Susan asked that, in lieu of flowers, contributions be made to the CMC, where Drew had been cared for during his illness. The impact of that request was nothing short of remarkable.
"We were told that the total number of gifts made in Drew's memory was one of the largest ever," Susan said. "That got us thinking about creating a permanent endowment fund in Drew's name—a fund that would guarantee a lasting legacy of his life."
Establishing an endowment fund is a significant commitment, and the Stevenses felt up to the challenge. In 2013, they started a series of annual fundraising events, including Wear Orange for Drew, Dress for Drew, and Derby for Drew. Those events, which have all been held in either April or May—months that mark Drew's passing and his birthday, respectively—have to date collectively raised more than $200,000.
"We are definitely on track to fully fund the endowment, which will provide general support for UMass Memorial's Pediatric Intensive Care Unit (PICU), a place where the staff felt like family to us," said Susan. "But we wanted to do more for the PICU families now."
During Drew's many hospitalizations, Chuck and Susan observed the great stress that other parents endured—and the compassion the clinical staff provided to every patient and parent. With that in mind, the Stevenses began meeting with the pediatric staff to understand how those funds might be best used.
One of the first initiatives funded was a video monitoring system in the PICU that provides parents with a 24-hour, real-time view of their children.
"We had this system in our NICU, but not in the PICU," said Scot Bateman, MD, vice chair and professor of pediatrics and chief of pediatric critical care, who got to know the Stevenses during their time in the medical center. "Thinking back to their experience, Chuck and Susan knew just how important a video monitoring system would be to other PICU parents."
"No parent with a child in the hospital wants to leave that bedside for any reason, but life doesn't always work that way," Susan said. "The video monitors—called Drew View at UMass Memorial—ease their anxiety during those times when they cannot be in the PICU themselves."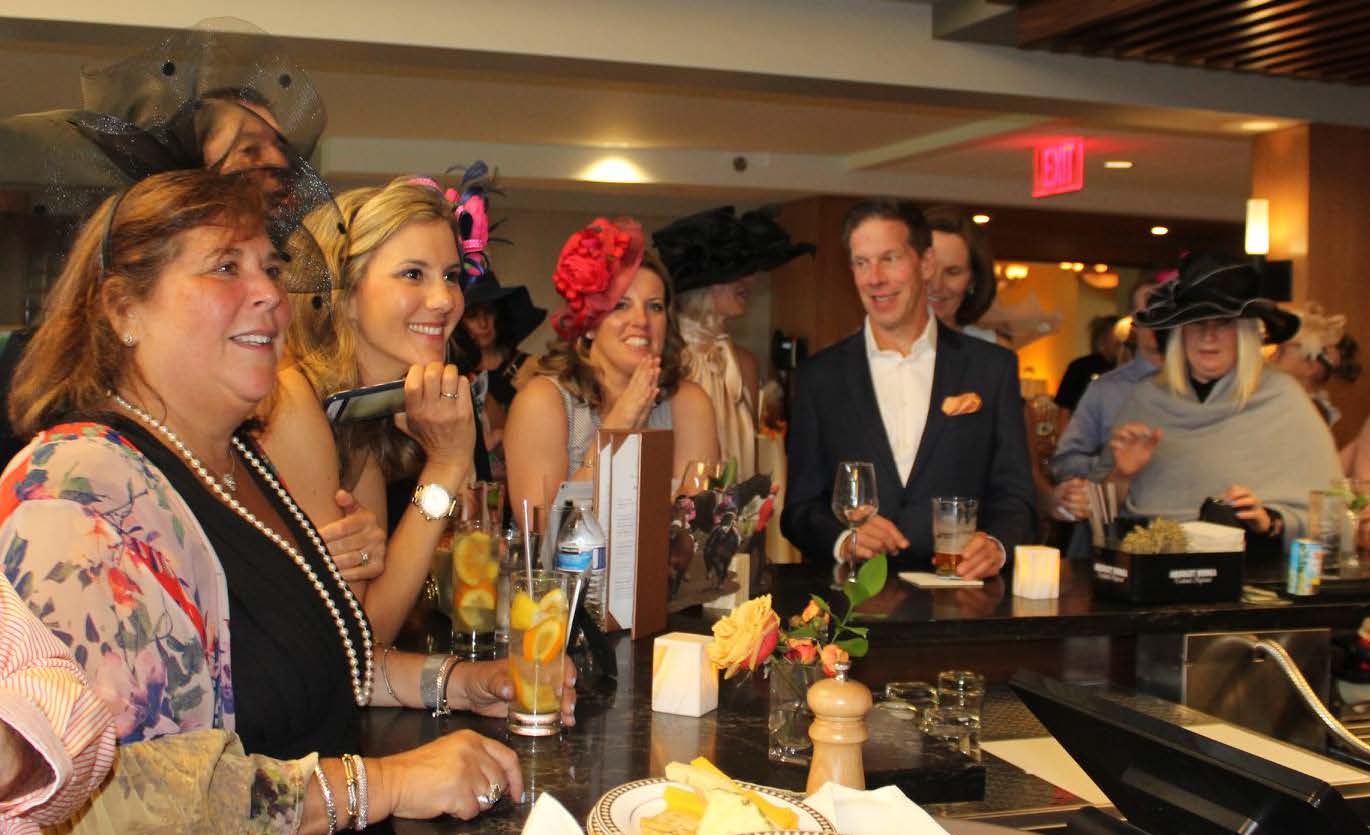 Participants of the Derby for Drew II fundraiser in 2019
Susan and Chuck have also committed some of their funding for a healing garden project, a still-on-the-drawing-board space that will offer parents and families a quiet retreat from the stresses of their time in the hospital.
Looking at all the commitments Chuck and Susan have made, a theme emerges—that they can empathize with parents who have a child in the hospital, and that they can say with complete understanding, "We know exactly what you are going through."
Which is why one of their largest grants has been to support the Kids' Comfort Promise Program, which helps pediatric staff minimize the fear children (and some parents) can have about needles.
"This program is literally a promise that we make," said Neal Tyrell, MD, a CMC pediatrician who co-founded the program with nurse practitioner Lauren Fortier. "It's a promise to every child and parent that we will do everything we can to make 'the needle' less frightening."
A pilot project at the CMC, this program trains pediatric staff to use four simple steps to help ease anxiety in a child who needs an injection or to have blood drawn: numb the skin where the needle will go; provide sucrose or other sweet liquid (primarily for infants); help and encourage the parent to hold the child in a comfortable position; and—most critically—provide distraction.
"Distraction is usually in the form of toys or bubbles for the youngest patients and simple video games on an iPad for older patients," said Fortier. "Yes, teenagers hate needles too."
With funding from Derby for Drew I and II, UMass will be able to expand the Comfort Program to pediatric clinics and hospitals across the UMass Memorial Health Care system. That will be especially gratifying to Fortier and Dr. Tyrrell, who initiated the program after learning of its success at other hospitals. They believe that growing the program will help more patients and enhance collection of meaningful data that will further demonstrate its benefits, which may encourage other children's medical centers to adopt the protocol.
In the meantime, Chuck and Susan are focused on May 2, 2020. That is the date for Derby for Drew III. And, it just so happens, that's also the date for a certain horse race in Kentucky.
To learn more about Drew's Legacy, visit www.drewslegacy.com.