Page Menu
First IVF lab at UMass is closer to reality
Donor support within arm's reach of $500K goal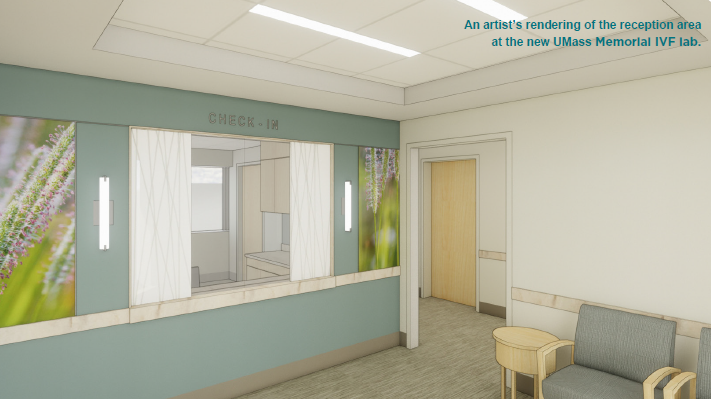 Thanks to support from area donors in fiscal year 2019, Dr. Julia Johnson, chair of obstetrics and gynecology at UMass Memorial Medical Center, is within reach of raising the money needed to begin building the first IVF laboratory in Central Massachusetts. Nearly $460,000 was raised toward the $500,000 needed to start building the lab at the medical center's University Campus.
"With the addition of this IVF Laboratory, our experts will be able to provide every service, every step of the way for patients on their journeys toward parenthood," said Dr. Johnson. "It will feature the most advanced technologies and equipment, and it will be staffed by caring experts with decades of experience.
"We're so very close to making this lab a reality," she continued. "Donors have been extremely supportive, and it is their generosity that will enable us to provide what our local families need: the best quality services and procedures close to home, and hope."
From the initial diagnosis of infertility to finding out if implantation was successful, the in vitro fertilization (IVF) process can be a roller-coaster ride of emotions and fraught with physical demands.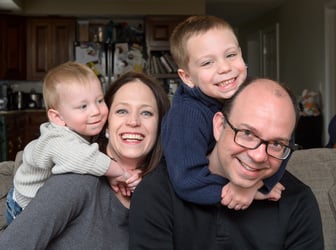 "To say IVF is a challenge is an understatement," said Jennifer LaFemina, a Worcester-area resident who underwent IVF to conceive both of her sons. "Between the injections, frequent blood draws, incessant visits that never seem to align with work schedules, etc., the process is both physically and emotionally taxing."
While pre- and post-IVF services are available at UMass Memorial, Central Massachusetts couples undergoing the process have had to face an additional hurdle: to undergo the actual IVF procedure, they've had to travel outside of Worcester.
"Everything related to IVF was made more difficult for us because the procedures associated with implantation were performed in Lexington," said LaFemina, who lived and worked in the Worcester area at the time of her treatment.
Approximately 10 to 15 percent of healthy women and couples deal with infertility. Advances in IVF technology have led to close to half of those women and couples achieving their dreams of becoming parents after a single IVF treatment cycle.
"Our mission is to build and grow families, while providing personalized and compassionate care for those on the strenuous journey of infertility," said Dr. Johnson. "This new, state-of-the-art lab will greatly enhance our ability to do that."
---
If you would like to support the IVF clinic at UMass, you may make a gift online here.