Page Menu
Trauma-Focused Cognitive Behavioral Therapy (TF-CBT) Training

We offer Trauma-Focused Cognitive-Behavioral Therapy (TF-CBT) to mental health agencies and clinicians treating youth (ages 0 to 25) impacted by trauma. A grant from the Substance Abuse and Mental Health Services Administration (SAMHSA) and The National Child Traumatic Stress Network (NCTSN) funds this intensive learning community and allows us to offer TF-CBT training at little or no cost to participants.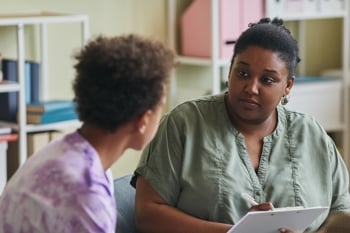 What

Is TF-CBT

?
TF-CBT is the gold standard for trauma therapy in children and adolescents. It is also the most rigorously tested trauma treatment in children. Research supports that TF-CBT is more effective than therapy as usual for traumatized youth.
TF-CBT is a time-limited, components-based, trauma-focused model that involves child sessions, parent sessions and combined parent-child sessions. Learn more about TF-CBT.
Trauma-Focused CBT Training:
Who We Help

Thousands of clinicians and supervisors have benefitted from our Trauma-Focused CBT training and consultation. Our program increases both the number of professionals trained in evidence-based trauma therapy and access to care for underserved high risk youth, including:

Court involved youth

Lesbian, Gay, Bisexual, Transgendered and Questioning (LGBTQ) youth

Transition age youth

(16 to 25)

Youth impacted by parental substance misuse

Youth victims of commercial sexual exploitation/trafficking
Our Approach to TF-CBT Training
At Lifeline for Kids, our goal is to build capacity for trauma treatment services. In Massachusetts alone, we have trained thousands of mental health professionals in evidence-based trauma treatments, impacting the lives of countless children and families.
When you partner with us, you benefit from:


Advanced training in priority populations
We have developed advanced training
modules and resources to address the
application of TF-CBT in specific high risk,
underserved youth populations, such as
LGBTQ youth.


Customization
Trainings are tailored to the needs of each audience. Participants gain the knowledge and context needed to apply TF-CBT to the populations they serve. For example, we may offer some groups more in-depth lessons on the physiology of trauma, anticipatory guidance and clinical guidelines, or medication use. We also offer advanced trainings for supervisors.

TF-CBT certification eligibility
Courses are facilitated by nationally certified and recognized TF-CBT trainers. Upon program completion, participants are eligible for TF-CBT certification through the Trauma-Focused Cognitive Behavioral Therapy National Therapist Certification Program.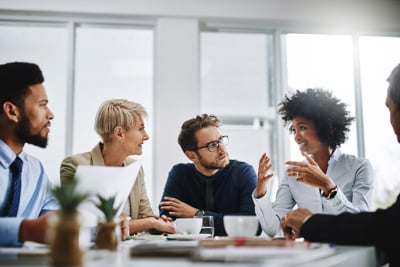 Trauma-Focused CBT Training:


What to Expect
Our TF-CBT trainings involve:
▪ Pre-work through the Medical University of South
Carolina's TF-CBT Web 2.0 course
▪ Basic training (2 days)
▪ Peer-to-peer support and consultation from national
TF-CBT experts as participants put the model into practice
(monthly for 1 year or twice per month for 6 months)