Page Menu
LINK-KID: A Centralized Referral Service
LINK-KID is a centralized referral system to streamline access to care. It provides a single point of access to connect Massachusetts youth (ages 0 to 22) who need evidence-based trauma treatments with mental health professionals trained in them.
LINK-KID uses a toll-free number—1-855-LINK-KID—to ensure kids receive quality treatment as quickly as possible. Children and young adults who need evidence-based treatments (EBTs), child-serving professionals, and caregivers are encouraged to call.
Our Centralized Referral System for Child Therapists:
How We Help
Getting childhood trauma therapy is often a long, complicated process involving multiple phone calls to unrelated providers and waitlists. Whether you're a parent, nurse, or another referral source (physicians, teachers, attorneys, etc.), it takes just one phone call to LINK-KID to connect your child with the child therapy model that best addresses their needs.
Our trained clinicians take it from there, connecting with our large, active network of child therapists trained in trauma-focused EBTs. Clinicians who have completed our Trauma-Focused Cognitive Behavioral Therapy (TF-CBT) training are enrolled as affiliate providers in our referral system. Therapists trained in other EBTs, such as Child Parent Psychotherapy (CPP), Parent-Child Interaction Therapy (PCIT) and others, can be affiliate providers in our referral system as well.
Our database allows us to match children with child therapists aligned with their needs sooner and provide support as they wait for treatment. Our database also keeps updated information about each clinician, including:
Ages treated
Insurances accepted
Language capacity
Waitlists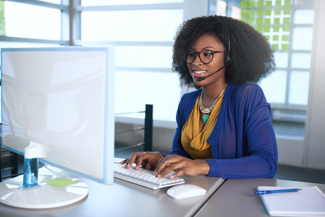 Make a Referral to LINK-KID
Benefits of Calling LINK-KID

Shorter wait for treatment
Before we created LINK-KID, the average wait time for childhood trauma therapy in Massachusetts was between 6 and 9 months. Some children had to wait up to a year or more for their first therapy appointment. At LINK-KID, the average wait time is 40 days or less, depending on the EBT.

Less care gaps
By tracking wait times throughout Massachusetts, we can better assess and address the needs of different populations. For example, we co-sponsored a multilingual training to increase available therapists in one area. In this part of the state, young children in Spanish-speaking families were waiting the longest for treatment.

Better outcomes
A U.S. Government Accountability Office Report to Congress on Child Trauma recently described LINK-KID as a promising practice to address mental health care access issues for children. We've referred more than 5,000 children successfully into treatment.

Education
We support you and the child as you wait for care, providing a point of contact for any needs and questions you have. We also provide psychoeducational materials, resources, and support until the child's first appointment.

Qualified, trauma-informed child therapists
Our database includes hundreds of trauma-informed professionals from more than 100 agencies across Massachusetts. Trauma-informed child therapists provide trauma-specific or trauma-informed therapy using EBT models designed and tested for treatment of child trauma-related symptoms. Only well-trained, trauma-informed child therapists are included in our database. We also keep track of any changes in treatment modalities or logistics, such as moving from a mental health agency into private practice. We remove any professionals that fail to keep up with EBT requirements.

Follow-up
We follow up with agencies who received a child specific LINK-KID referral once that youth has been assigned at another organization. This helps avoid duplication of efforts and improves the accuracy of waitlists throughout Massachusetts.
LINK-KID:
What to Expect
It takes just one phone call to LINK-KID to get the referral process started—you don't have to make other calls to any other local mental health agencies.
Here's what to expect next:
Our clinical referral coordinators screen calls for trauma exposure and trauma-related symptoms.
They discuss appropriate treatment options with caregivers and/or referral sources.
They then make referrals within 1 business day of speaking with the caregiver or referral source.
Clinical referral coordinators update caregivers and referral sources on the status of the youth's referral on a regular basis.
Parents/caregivers receive written resources related to their child's trauma exposure and symptoms and information on evidence-based trauma treatments and the healing process. See our resources for parents and caregivers.
Download our LINK-KID brochure or read about the evidence-based trauma treatments we refer for.
Join Our LINK-KID Clinician Database
If you would like to join our clinician database or are interested in hearing more about our project:
Email: LifelineforKids@umassmed.edu
Download: Become an Affiliate provider form
Clinicians are required to have completed a full training cohort in an EBT for child trauma.
Why Address Child Trauma With Evidence-Based Treatments
Children experience trauma when they endure one or more events that cause them to feel unsafe. Traumatic events can involve parental substance use, neglect or mental illness, abuse of any kind, and other intense, scary, or stressful events.
Experts also refer to traumatic events as adverse childhood experiences (ACEs). Research has shown that ACEs contribute to physical, emotional, and mental health problems in both children and adults.
While ACEs can have a profound impact on overall physical and psychological well-being and health, research also strongly suggests that there are many protective factors that can prevent this stress from becoming toxic. One robust finding is that healthy supportive relationships are a large buffer to stress and trauma and help to promote healing and recovery after trauma—which is a primary focus of our work at Lifeline for Kids. Learn about our Resilience Through Relationships initiative.
Evidence-based treatments (EBTs) have research supporting their effectiveness in addressing trauma-related symptoms and behaviors. Addressing childhood trauma with evidence-based treatments for trauma improves outcomes for children now and in future generations.
Learn more about the importance of addressing trauma in children: