Page Menu
Chiefs' Welcome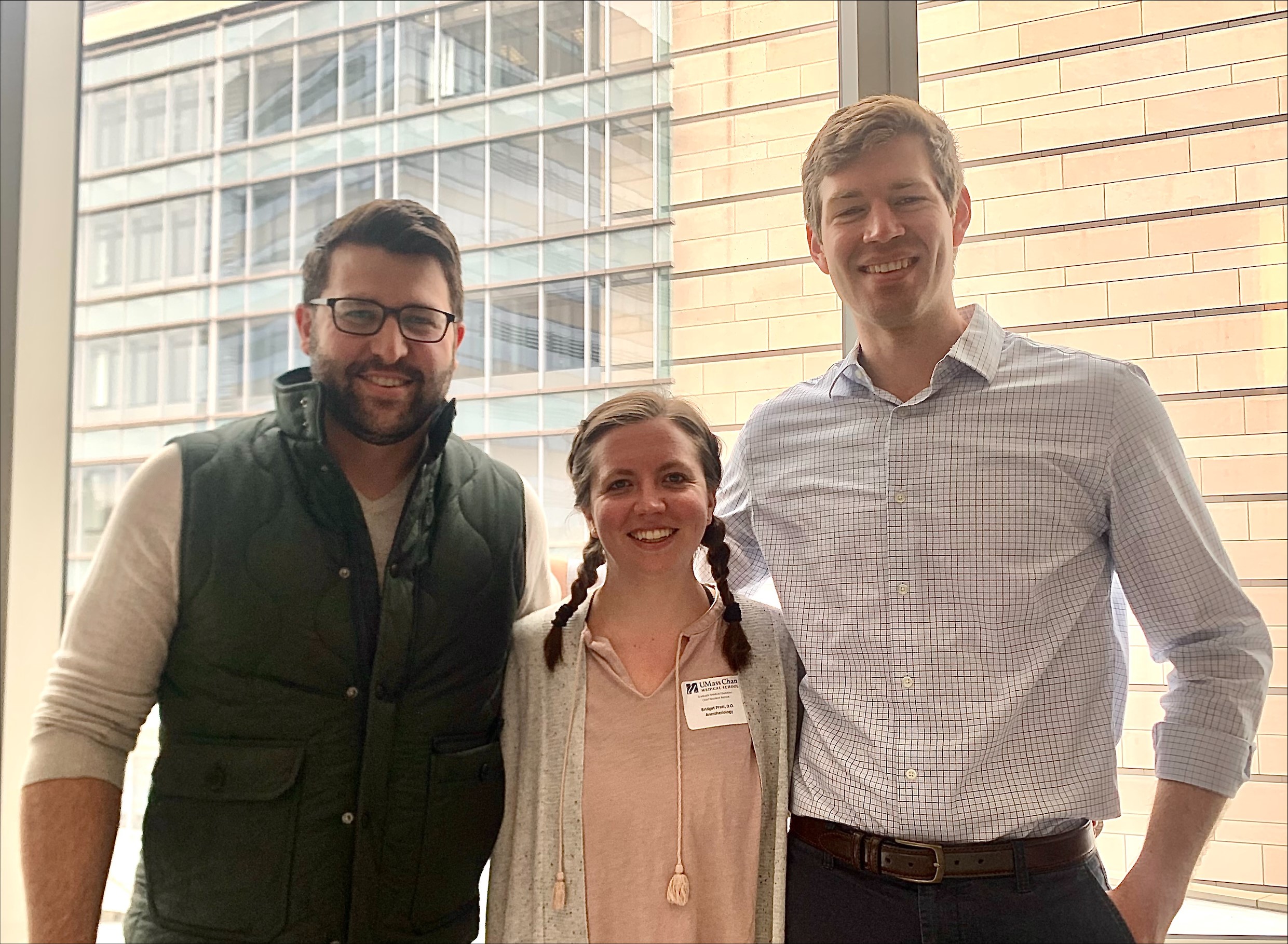 Welcome to the Anesthesiology Residency Program. We truly appreciate your interest and would love to have you join our family at UMass Chan Medical School. Our residency is tailored to each resident's unique interests. After a one-year internship and three-year residency, you will be prepared for life as a successful, competent anesthesiologist.
One of the highlights of our program is a categorical intern year, which will expose you to various fields of medicine and surgery and will give you a solid foundation for entering the world of anesthesia. Our interns rotate through the surgical services of vascular and trauma, the medicine services of pulmonary and cardiology, the emergency department and an intensive care unit. They spend time on electives such as cardiology and pulmonary consult services, and have the opportunity to spend two weeks in our blood bank at the hospital. In addition, they also have two months dedicated solely to anesthesia, as well as one month as part of our Acute Pain Service (APS), and two weeks in our Pre-Surgical Evaluation (PSE) clinic.
One of the biggest strengths of our program is the clinical exposure our residents get during their CA1 through CA3 years. We are a medium sized program with 8 residents per class, which allows each resident to meet and exceed all their required case numbers well before the end of CA3 year. Throughout our clinical years we have dedicated education on Wednesday mornings which includes board review sessions, faculty lectures, and time in the simulation center. Every resident feels confident in their skills as an anesthesia provider and are ready to take on the role of attending by the time they graduate.
We are very fortunate to have amazing faculty members who work every day with our residents. They are from all different subspecialties, who build resident skill sets, challenge their knowledge base, and make them into some of the most sought-after residents for fellowships, academic and private practice jobs all across the country. Our faculty are not only mentors, but become some of your closest friends and colleagues. They are people who truly care about your success not only as an anesthesiologist, but also as a person.
We encourage you to consider our program and contact us with any questions. We believe that we build some of the strongest anesthesia residents across the country. Both of us are very proud to represent UMMS. We wish you the very best of luck with your application and interview process. Please do not hesitate to contact us if you have any questions. We would love to have you as the next member of our UMMS anesthesia family.
Best of luck this application season,
Sal Intagliata, Bridget Pratt & Scott Abernathy