Page Menu
About Us
The Department of Urology at UMass Chan Medical School and UMass Memorial Health Care was founded in 2013 to provide superlative patient care, foster an environment dedicated to improving the understanding of urologic disease through research and discovery, provide outstanding resident and medical student education and training, and facilitate extensive community and academic service. In a time of significant change in American health care, the Department of Urology is committed to developing treatment paradigms that maximize optimal outcomes while minimizing the invasiveness and cost of these therapies.
The Department of Urology faculty has expertise in the diagnosis and management of common and complex urologic disease and brings practical experiences from institutions across the United States. We offer comprehensive and multi-disciplinary surgical and medical care for all types of urologic disorders, including: urologic cancers (oncology), stone disease, incontinence, reconstruction of the urinary tract, impotence, prostate diseases, abnormal bladder function, infections of the urinary system, pediatric urology, and complicated deformities of the urinary system. We are dedicated to providing comprehensive and modern approaches to care.
The Department of Urology faculty embraces modern surgical technologies including robotic, laparoscopic, and endoscopic procedures. The involvement of our faculty in laboratory, translational, clinical, and outcomes research means that we can offer our patients a wide spectrum of the most contemporary treatment options available.
Staff and faculty members of the Department of Urology make every effort to be personally available for telephone calls and both patient and physician referrals.

Patients can make appointments by calling our scheduling specialists at (508) 334-8765.

Physician referrals should be directed to the Physician Assistance Line in the urology clinic at (508) 969-6913 or (508) 334-5474 or to the Physician Resource Line (Care Connection) at (508) 334-4111.
Resident applicants can apply through the AUA match.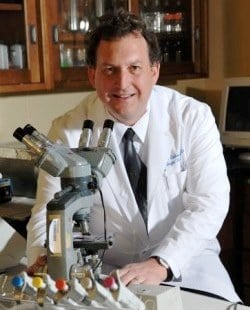 Mitchell H. Sokoloff, MD, FACS
Professor and Chair, Department of Urology
UMass Chan Medical School
UMass Memorial Healthcare and Hospitals
55 Lake Avenue North; s4-868
Worcester, Massachusetts 01655
(508) 334-8765