Page Menu
Graduate Testimonials
Name: Saad Khan (2022 Graduate)
General/interventional Nephrology private practice, Pennsylvania

"I grew up in Lahore, Pakistan and finished my Medical school from Allama Iqbal Medical College, Pakistan. I developed a particular interest in Nephrology during my Internal Medicine residency training at Interfaith Medical Center in Brooklyn, NY. It took only one phone call with the program director, Dr Abramov, to convince me that UMass was the right fit for me. It is one of the best places to train for nephrology. The working environment is friendly and positive with each faculty member keen on teaching and mentorship. We, as fellows, were exposed to myriads of renal pathologies from bread and butter to managing the rarest glomerular and tubular diseases. Transitioning from a fellow position to an attending has been very smooth,all thanks to the excellent training I received at UMass and I feel very comfortable tackling even the challenging cases as well. One of the special things about UMass Nephrology is that there is a good balance between family and work life. I think I made the best decision of my life by choosing UMass for my Nephrology training. It was an honor and privilege to work here and become part of such an amazing family".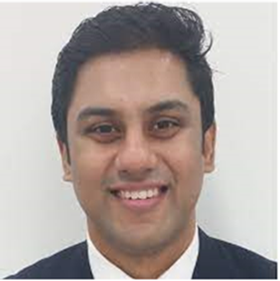 Name: Jose Henao (2022 Graduate)
Private practice, South Dakota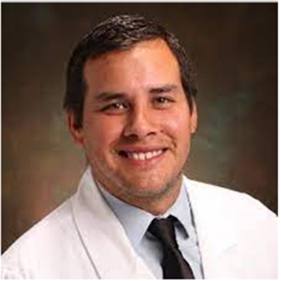 Name: Kirti Basil (2022 Graduate)
Academic practice, UMass Memorial Health

"I have completed my Nephrology Fellowship from UMass Chan Medical School in June 2022. I truly enjoyed my fellowship and have learnt a lot. We get to see diverse pathologies and patient populations in this program. There is a good balance between education and service time. My most favorite part were all the attendings who are all very knowledgeable and very supportive at the same time. And our program directors are always vested in the fellows' best interests. Reflecting on the two years, I could not have chosen another program to do my fellowship, and I believe the program has prepared me well to practice independently."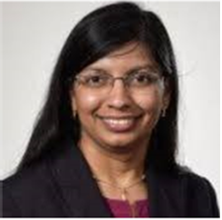 Name: Muangi Kamau (2021 Graduate)
Nephrology Practice, Kenya



Name: Rajarshi Bhadra (2021 Graduate)
Private practice, NM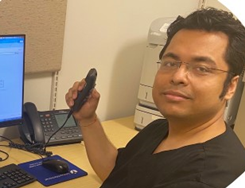 Name: Katherine Daviran (2021 Graduate)
Private practice, RI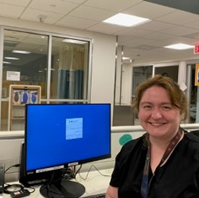 Name: Mohamed Benhammuda (2021 Graduate)
Transplant Fellow, Tennessee

"I was very fortunate to pursue Nephrology fellowship training at UMass Medical School where I had the perfect balance of autonomy and supervision. The entire staff, including the department chair, were committed to providing excellent patient care and education. The education I received through my Nephrology Fellowship at UMass Chan Medical School has provided me with the critical foundation required to be able to succeed in practice. Everyone is interested in supporting you to become not just the best nephrologist you can be, but also the best version of yourself. I am very proud of, and thankful for, my nephrology training at UMass, and I left the UMMS fellowship feeling more than adequately prepared for practice and will always be a part of the UMass family.
Currently I am pursuing a Transplant Nephrology Fellowship Training at University of Tennessee Memphis Transplant Institute which I think without the nephrology fellowship training that I had at UMass, It wouldn't be easy for me to accommodate and manage patients. This current transplant fellowship training offers me a huge clinical experience in which I manage renal transplant recipients as the primary caregiver in both an inpatient and outpatient setting as well as donor and recipient evaluations, kidney graft biopsy, and all prominent features of the clinical experience. By the end of current training, I feel that I am fully prepared and equipped with the required knowledge to practice general nephrology as well as transplant nephrology and provide excellent patient care."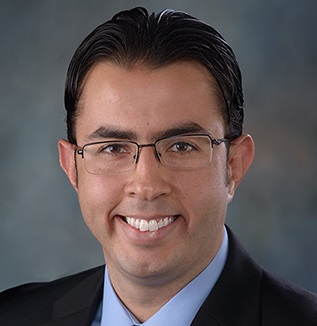 Name: Muhammad Owais Malik, MD (2020 Graduate)
"I was born and raised in Lahore, Pakistan and moved south to undergo medical education at Aga Khan University, Karachi. I moved to the United States in 2015 and undertook my Internal Medicine Residency at Advocate Illinois Masonic Medical Center in Chicago.My first exposure to UMass came during my residency when I completed an elective in Renal Medicine here, and this experience made it easy for me to select UMass for my Nephrology Fellowship Training. I have enjoyed my time at UMass and the fellowship has been a great learning experience mainly due to faculty who not only excel in their respective fields but are also fantastic clinical educators. I am also grateful for the varied pathology I experienced during my training and look forward to applying the skills I have learnt as I move into private practice."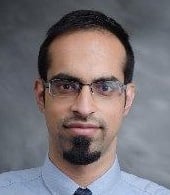 Name: Kyrstin Alexander, DO (2020 Graduate)
"I grew up in Albuquerque, New Mexico, and then headed east to Lubbock, Texas and earned a bachelor's and master's degree in exercise science. I completed medical school in Fort Worth at the University of North Texas Health Science Center – Texas College of Osteopathic Medicine. I then completed internal medicine residency at Methodist Dallas Medical Center in Dallas, Texas where I served as a chief resident. When I applied for nephrology fellowship, I wanted to relocate near my husband who was already at UMass for residency. The nephrology program has been an excellent experience. Every attending is incredibly knowledgeable in the field of nephrology and has a passion for teaching. There is a true balance between service and education that facilitates learning and mastery of each aspect of clinical nephrology. It was a privilege to complete my training here, and I am looking forward to entering private practice!"