Page Menu
Research
Research and scholarly activity in the Division includes both clinical and basic research as well as editorship and authorship of a critical care medicine textbook (Irwin & Rippe's Intensive Care Medicine). Moreover, after 14 years, Dr. Richard S. Irwin retired as the Editor-in-Chief of CHEST, the major clinical journal for the fields of pulmonary, critical care and sleep medicine.
Hardy Kornfeld, MD
leads an NIH funded laboratory studying host defense against respiratory pathogens with an emphasis on tuberculosis. Basic research projects focus on the mechanisms of TB susceptibility caused by diabetes and related metabolic disorders, host-directed therapies for TB, and the mechanisms and consequences of
M. tuberculosis
-induced macrophage cell death. Clinical projects include: a cohort study (Effects of Diabetes on Tuberculosis Severity) in collaboration with Dr. Vijay Viswanathan in Chennai, India; an observational study of lung injury in TB/IRIS at the Tembisa Clinical Research Site (operated by the Aurum Institute in South Africa) in collaboration with Drs. Gregory Bisson (University of Pennsylvania) and Gavin Churchyard (Aurum Institute); an observational study of pulmonary impairment after TB in Tbilisi, Georgia, in collaboration with Dr. Matthew Magee (Emory University); and an interventional trial of metformin added to standard therapy for treatment of TB/HIV coinfection in collaboration with Drs. Amit Singhal (Singapore Immunology Network) and Robert Wallis (Aurum Institute).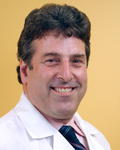 Craig Lilly, MD
has focused on process of care and clinical outcomes studies with a focus on adult critically ill populations, including the linking of large datasets and biological samples. Published studies have focused on the use of health information technology including telemedicine tools, adherence to guidelines, and quality and safety metrics.
J. Mark Madison, MD
has interests in both basic and clinical research on asthma. Currently, he is a co-investigator on an NIH funded study examining the effects that mindfulness training has on symptom control and quality of life in patients with asthma.
Richard S. Irwin, MD
has multiple research interests in the study of chronic cough, including pathogenesis, diagnosis, treatment, health-related quality of life and developing clinical practice guidelines based upon high quality systematic reviews to inform clinicians on how best to manage cough. As Chair of the American College of Chest Physicians International Expert Cough Panel since 1998, he has had the opportunity to help standardize the care of the coughing patient on a global basis. He also has interests in resource utilization in caring for the critically ill and in models of caring for the critically ill.
Mayuko Ito Fukunaga, MD
has interests in implementation science and health informatics. She is a current scholar of the Massachusetts Consortium for Cardiopulmonary Implementation Science Scholar (K12 implementation science program). Her research project is implementation of shared decision making for lung cancer screening using health informatics.
Kimberly Fisher, MD, MS
leads several research projects aimed at improving the quality and safety of healthcare by understanding and incorporating the patient perspective of care and improving healthcare delivery. Current studies include examining the impact of providing patients with access to their clinic notes on communication and activation among patients with COPD, studying high-performing hospitals with regards to care transitions, and understanding patient perspectives of breakdowns in care. She has experience with qualitative research methods and survey research.
Cynthia French, PhD, MS, RN, ANP-BC has research interests in better understanding symptom management and improving the impact that chronic cough has on patients' quality of life. In addition, her work aims to examine and improve the fidelity with which providers and patients follow evidence-based guidelines.