Page Menu
Clinical Care
The Division of Pulmonary, Allergy and Critical Care Medicine (Chief, J. Mark Madison, MD) offers comprehensive, state-of-the-art programs that aim to provide optimal treatment for a wide variety of respiratory conditions of all severities.
Medical Critical Care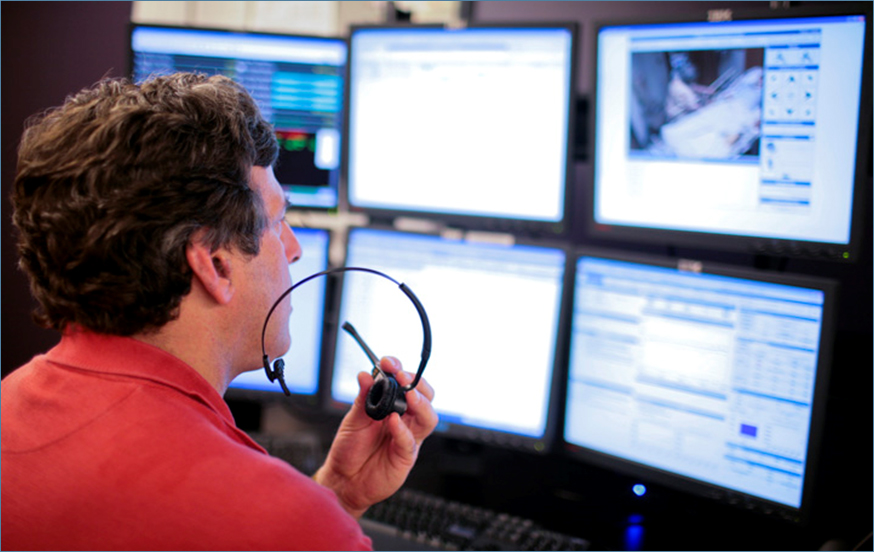 Our Critical Care goals are to provide the highest quality of care to all patients. UMass critical care programs are led by Division member, Dr. Richard Irwin, who Chairs the institution's Critical Care Operations Committee. The Pulmonary, Allergy and Critical Care Medicine Division manages three separate medical intensive care units that specialize in the care of patients with non-surgical, non-cardiac, critical illnesses (ICU directors: Nicholas Smyrnios, MD and Bruce Greenberg, MD). Intensivist physicians, nurses, pharmacists, respiratory therapists (Directors, Christine Bielick-Kotkowski and Paulo Oliveira, MD), dietitians, physical and occupational therapists, and case managers comprise the multidisciplinary team that cares for each patient. The efforts of these multidisciplinary teams are enhanced by our critical care telemedicine service that monitors patient status 24/7. Moreover, our ICU's are the primary site for critical care education for residents, medical students, and students in Allied Health Services and the
Tan
Chingfen
Graduate School of Nursing.
The Division oversees (Director Craig Lilly, MD and Associate Director Bruce Greenberg, MD) and staffs the institution's critical care telemedicine service. In this state-of-the-art facility, board-certified critical care physicians and critical care NP's electronically monitor the status of critically ill patients. The telemedicine service has been a highly successful and essential component of our critical care services.
Pulmonary Medicine--Inpatients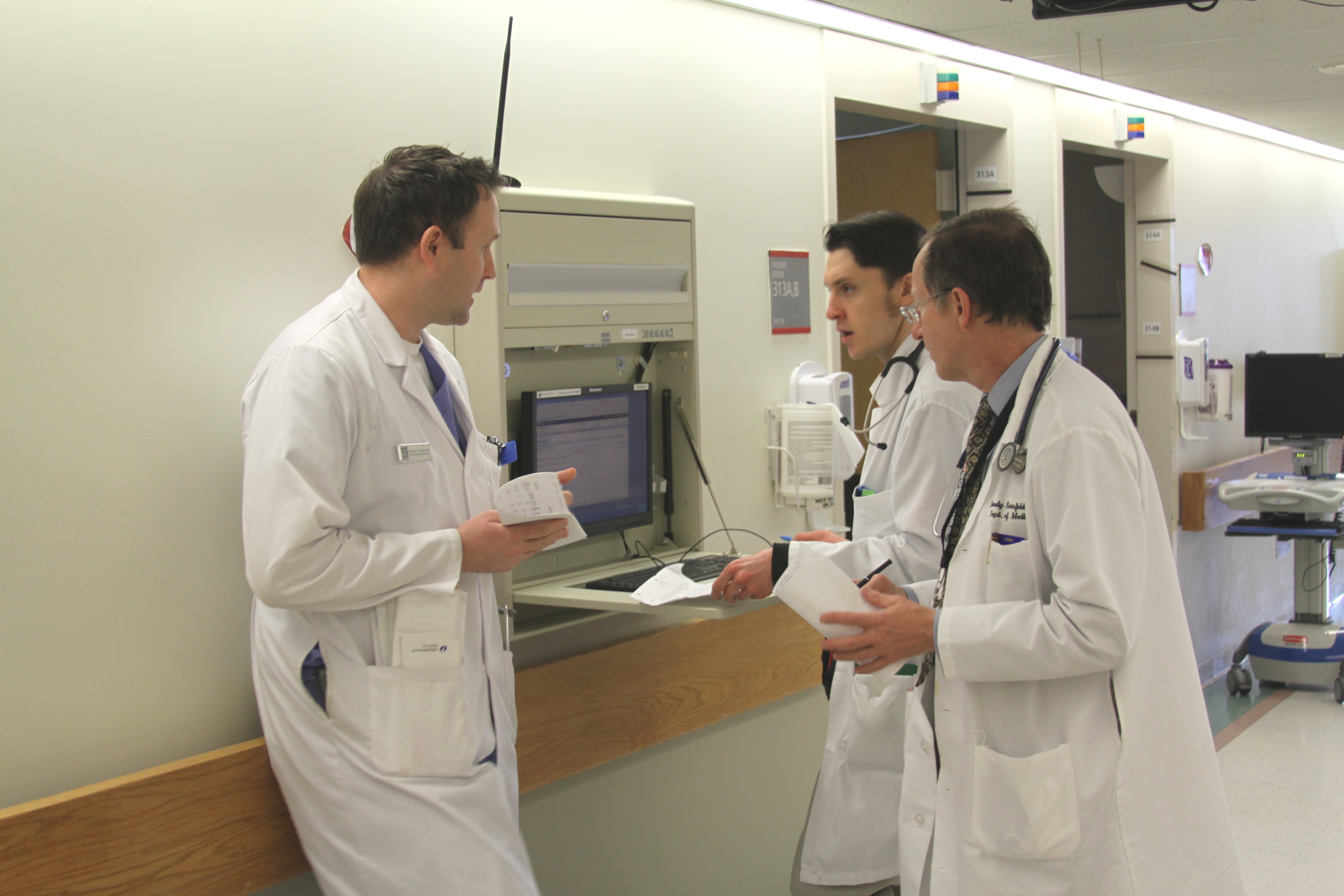 The Division provides inpatient consultative services in the fields of pulmonary and critical care to all Departments on both the University and Memorial campuses. The team is comprised of attending pulmonologists, pulmonary and critical care fellows, residents and medical students. Importantly, consultative services for Interventional Pulmonary (IP) (Director, Paulo Oliveira, MD) are also provided.
The Division's inpatient ward service is located on University campus. The ward team cares for inpatients that are transferred from the Emergency Department, intensive care units, or clinic. The service provides expertise in managing all respiratory disorders.
The Division's physicians (Directors, Emil Tigas, MD and Jon Holdorf, MD) also provide consultation services at area long-term acute care hospitals (LTACHs). These facilities specialize in the care and rehabilitation of patients with complex medical needs, including mechanical ventilation.
Ambulatory Clinic
The Division provides ambulatory care in its Lung and Allergy Center (Director, Stephen Krinzman, MD) that is located on University campus. The clinic provides specialty care in adult Pulmonary, adult and pediatric Allergy (Directors, Stephen Krinzman, MD and Nilam Patel, MD), adult Sleep Medicine (Stephen Summers, MD), and adult Interventional Pulmonary (Paulo Oliveira, MD, Rahul Sood, MD, Abduljabbar Dheyab, MD, and Shahzad Khan, MD).
A special emphasis of the clinic is the diagnosis and management of chronic cough. The program (directed by Richard S. Irwin, MD) is considered a world leader in treating patients with this common symptom and it attracts both national and international referrals. A thorough systematic diagnostic approach to chronic cough is the hallmark of this program.
The Lung and Allergy Center is supported by the Pulmonary Diagnostic Laboratories (Director, J. Mark Madison, MD). Laboratory capabilities include routine and specialized pulmonary function testing and many routine and advanced invasive pulmonary procedures.

Need to schedule an appointment?
Monday through Friday
8:00am - 4:30pm
(774) 443-2781