Page Menu
One of the defining features of living organisms is their astonishing complexity. Even seemingly simple single cell organisms such as microbes display exceedingly complex behaviors, determined by intricate molecular networks in which large numbers of molecular components, pathways and chemical reactions act together. These behaviors have fascinated scientists for decades and include development, response to pathogenic and environmental insults and interactions with other organisms. Understanding how complexity of living systems arises and coordinates cellular function and pathologies continues to be one of the principal goals of biomedical research today

.
---
The Program in Systems Biology (PSB) studies how biological complexity can be derived and understood from the interplay between individual components and processes that combine to make up living organisms.
---
The program brings together an enthusiastic and highly collaborative group of scientists that employ an array of experimental and computational approaches to study a variety of biological systems. Research in the program ranges from quantitative studies of properties of single cells to analyses of complex phenotypes of animals, and leverages the latest technological developments in the areas of molecular biology, genomics, high-content imaging, quantitative modeling, computer science and bioinformatics. The commonality of all research in the program is the integration of high-throughput experimentation and quantitative data analyses to study how biological systems behave, respond, adapt and evolve. Disease states are increasingly considered to be caused not by a singular biochemical alteration, but instead are viewed as the result of wider disruptions of the complex interplay between the many molecular components and processes that make up the human body. Researchers in the program aim to unravel how systems go awry in a variety of pathologies and how systems can be perturbed to mitigate disease.


PSB started in the fall of 2011 and currently comprises seven research groups. The program maintains and continues to encourage collaborations between the groups, as well as with other programs and departments across UMMS. The PSB is located in the Albert Sherman Center, a state-of-the-art research and education facility designed to promote collaboration and communication between cutting-edge research programs and to enhance graduate and medical education.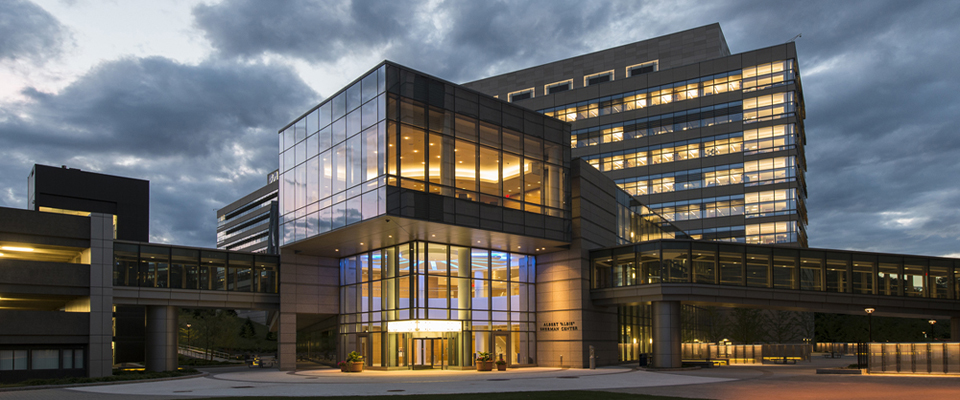 Latest News
---
Congratulations to Michael Lee
June, 2021
Michael Lee received a 22 month sponsored research agreement with Hillstream Biopharma. The project is titled "Chemo-genetic profiling to identify mechanisms of action and genetic determinants of sensitivity for novel chemotherapeutics" and this collaboration isto determine the mechanisms of action and chemo-genetic interactions for their novel compound.
---
Walhout Lab Publicaton:
June, 2021
---
Dekker Lab Publications:
May, 2021
---
Congratulations to Marian Walhout: The Li Weibo Institute for Rare Diseases Research pilot grant application was selected for funding!
March, 2021
---
Congratulations to Nicola Minchell on The Marie Curie Global Fellowship!
January, 2021
---
We Welcome Nicola Minchell, Visiting Scholar From the University of Cambridge, UK, to the Dekker Lab and Program in Systems Biology
January, 2021
---
We welcome Rachel Walker, Research assistant, to the Youk Lab and Program in Systems Biology
January, 2021
---
Congratulations to Dr. Elizabeth Shank on Receiving Tenure
January, 2021
---
Mitchell Lab and Walhout Lab collaboration paper published
---
December, 2020
Rosener B, Sayin S, Oluoch PO, Garcia Gonzalez AP, Mori H, Walhout AJM, Mitchell A. (2020). Evolved bacterial resistance against fluoropyrimidines can lower chemotherapy impact in the Caenorhabditis elegans host. eLife 2020;9:e59831.
---
Youk Lab publication featured on the November cover of Molecular Systems Biology
---
November, 2020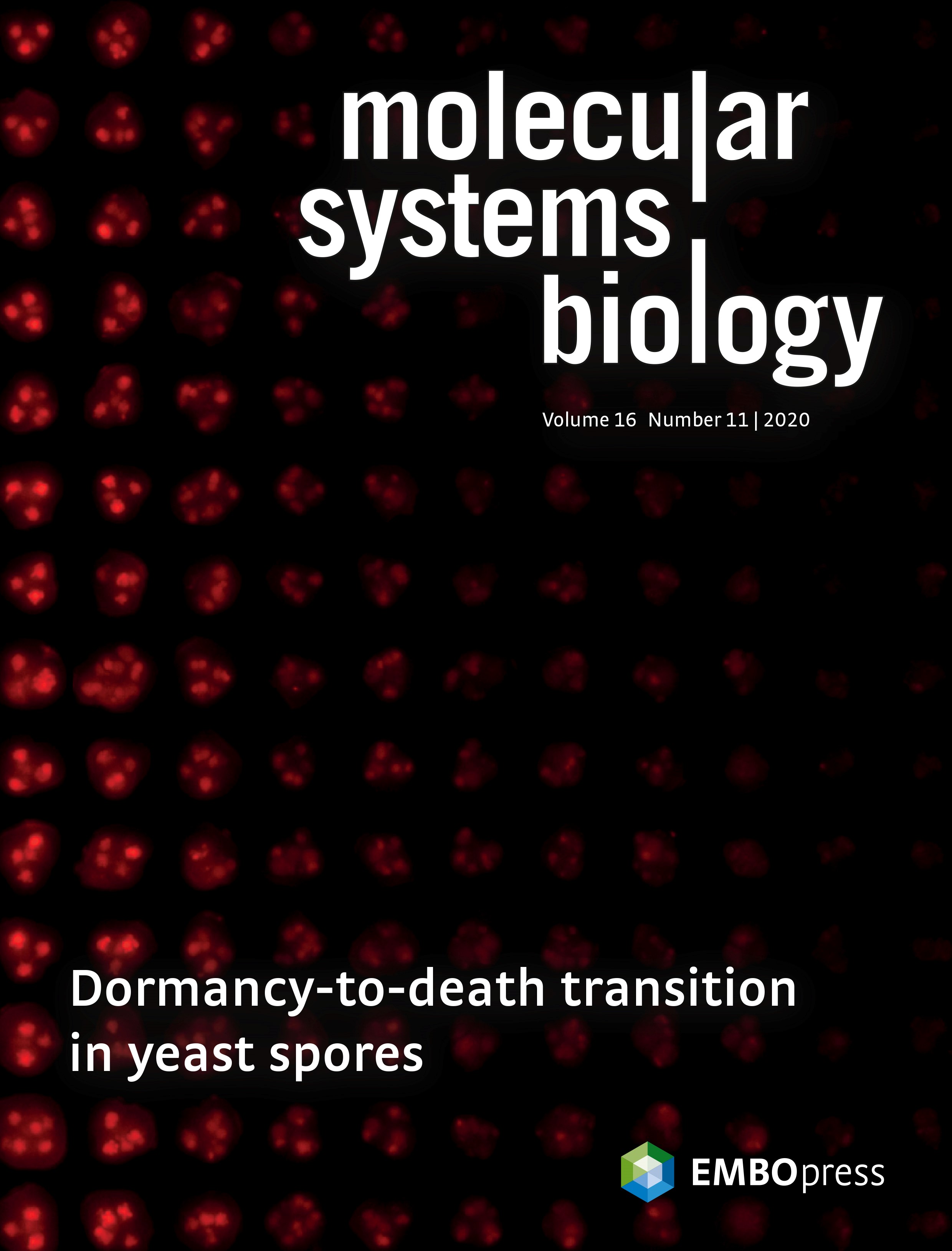 Maire T, Allertz T, Betjes MA, Youk H. (2020). Dormancy-to-death transition in yeast spores occurs due to gradual loss of gene-expressing ability. Mol Syst Biol Mol Syst Biol 16:e9245.
---
UMMS scientists use transparent soil system to study the interactions of bacteria and fungi
Transparent, soil-like substances provide window into soil ecology
---
November 4, 2020
A new study shows that transparent soil substitutes can be used to replicate the interactions of bacteria and fungi in soil, opening up a new approach to learning how soil microbes contribute to a healthy ecosystem. Elizabeth Shank, PhD, associate professor of microbiology & physiological systems and senior author on the study, describes how using two transparent soil substitutes allowed scientists to follow how soil bacteria rely on fungi to help them survive extended dry periods.
Sharma K, Palatinszky M, Nikolov G, Berry D, Shank EA. (2020). Transparent soil microcosms for live-cell imaging and non-destructive stable isotope probing of soil microorganisms. Elife 9:e56275
---
Hyun Youk, PhD, joins the Program in Systems Biology
---
November 2, 2020
We welcome Dr. Hyun Youk to UMass Medical School as an Associate Professor in the Program in Systems Biology. Hyun and his lab study how living systems transition between being alive and being either truly dead or seemingly dead.
---
Hyun Youk, PhD, has received the CIFAR AI Catalyst Grant
---
November 2, 2020
This grant will support of his collaborative project, "Mechanisms of bacterial spatial localization in response to oxidative stress in the gut."This is a joint award with Professor Carolina Tropini, School of Biomedical Engineering, University of British Columbia.
---
Hyun Youk, PhD, has been selected as a member for the EMBO Young Investigator Programme
---
November 2, 2020
EMBO identifies and supports some of the best young researchers in the life sciences. EMBO Young Investigators are group leaders in the early stages of setting up an independent laboratory and the programme helps them develop skills and connections that will help them during this career stage.
---
UMMS scientists to expand 4D nucleome research with $13 million NIH grants
---
October 23, 2020
Job Dekker and Paul Kaufman to investigate architecture of genome as it changes over time
---
Walhout Lab publication featured on the October cover of Molecular Systems Biology:
---
October 6, 2020
Yilmaz LS, Li X, Nanda S, Fox B, Schroeder F, Walhout AJM. (2020). Modeling tissue‐relevant Caenorhabditis elegans metabolism at network, pathway, reaction, and metabolite levels. Mol Syst Biol 16:e9649.
---
Congratulations to Denis Lafontaine of the Dekker Lab on the F31 Award!
---
Job Dekker elected to European Molecular Biology Organization
---
July 07, 2020

The European Molecular Biology Organization (EMBO) has elected Job Dekker, PhD, Howard Hughes Medical Institute investigator, the Joseph J. Byrne Chair in Biomedical Research, professor of biochemistry & molecular pharmacology, and co-director of the Program in Systems Biology, to lifetime membership in the organization.
---
UMMS students produce hand sanitizer for nearby hospitals amid COVID-19 pandemic
---
April 10, 2020
In a time of dire need, as medical professionals are working to care for patients during the COVID-19 pandemic and critical supplies of protective gear are running low, students in the Graduate School of Biomedical Sciences at UMass Medical School produced nearly 130 gallons of hand sanitizer in less than three days to help sustain local hospitals.
---