Page Menu
Training programs in innate immunity

The Program in Innate Immunity is actively involved in training graduate students, postdoctoral fellows, scientists, and physician-scientists.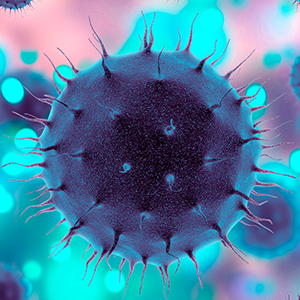 Predoctoral training is supported by two NIH-funded T32 training grants:









Autoimmunity and Autoinflammation Training Grant (AATG)
Overview and program goals
Recent discoveries have created a paradigm shift in our understanding of the complex mechanisms underlying autoimmune diseases with a greater understanding of the interplay between innate and adaptive immune system components, the mechanisms that lead to innate and adaptive immune-mediated tissue destruction, the relevance of animal models to human disease, and the factors needed to generate functional transplant tissue.
To capitalize on these insights and develop novel therapeutic strategies, the AATG aims to train the next generation of scientists with a broad understanding of basic immunology, cell biology, molecular biology, systems biology, and informatics, as they apply to the areas of autoimmunity and autoinflammation.
The specific goals of this training program are to:
provide PhD candidates with conceptual and technical skills to tackle meaningful, clinically relevant topics in the area of autoimmunity
facilitate communication and collaborative interactions amongst trainees and training faculty
provide opportunities for the translation of research discoveries to the clinics
establish mechanisms for recruiting increased numbers of underrepresented minorities to postdoctoral positions at UMass Chan
help trainees develop essential skills, such as presenting data, manuscript writing, grant writing, networking, and other career development skills
provide trainees with opportunities to participate in local, national, and international meetings where they can present their research findings
Training activities in the AATG:
Autoimmunity and Autoinflammation Journal Club: Recent literature in the field is presented and dissected.
Autoimmunity Focus Group: Monthly research-in-progress meeting where trainees regularly present their ongoing experimental data.
Innate Immunity Training Program (IITP)
Overview and program goals
The goal of the IITP is to provide an outstanding training environment for predoctoral students at UMass Chan Medical School, where they can effectively and creatively expand their understanding of innate immune mechanisms. Innate immunity is of critical importance to several common human diseases including septic shock, heart disease (atherosclerosis), autoimmune diseases, and nearly all infectious diseases. Trainees receive a comprehensive classroom-based foundation in innate immunity (and allied fields) upon which their laboratory research experience will build.
We accomplish this by providing predoctoral trainees with:
a solid academic background in biochemistry/biophysics, molecular and cellular biology, immunology, and genetics through IITP and UMass Chan core curricular components;
an in-depth understanding of rational experimental design as well as the subtleties of the innate immune system interactions through regularly scheduled journal clubs, and seminar presentations by nationally/internationally recognized experts in the field, as well as regular research presentations by student, postdoc and faculty IITP members;
an innovative, challenging, and focused research experience using state-of-the-art technologies;
opportunities to present research accomplishments at institutional, local, national and international forums; and
appropriate training in the ethical conduct of research
Training activities in the IITP include:
Innate Immunity Journal Club: Recent literature in the field is presented and dissected.
Innate Immunity Data Club: Monthly research-in-progress meeting where trainees regularly present their ongoing experimental data.