Five T.H. Chan School of Medicine Class of 2023 students have successfully matched early in military, urology and ophthalmology residency programs.
The National Resident Matching Program general match is Friday, March 17, when graduating medical students across the United States—including those at UMass Chan Medical School—open their decision envelopes simultaneously to discover where they will serve their residencies.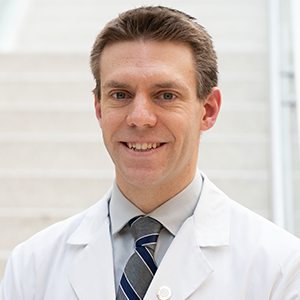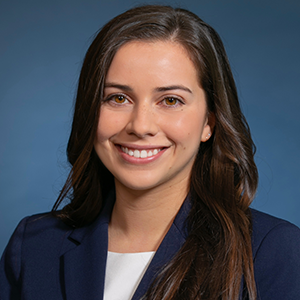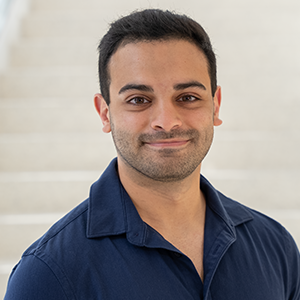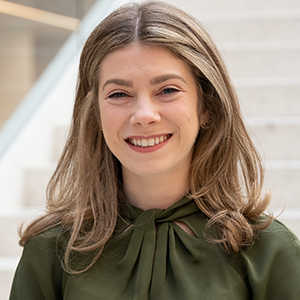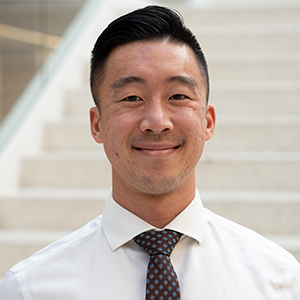 Navy Ensign Michael Urbanowski, PhD, and U.S. Army 2nd Lt. Annie Thornton, MSc, are headed to Walter Reed National Military Medical Center.
"My mother and father were very service-oriented individuals, as high school teachers and avid volunteers in the community, so I knew from an early age that I wanted service to be the focus of my career," said Dr. Urbanowski. "Navy physicians are charged with providing medical care to the nation's Navy combat team. To me, this means that my battles will always be against disease and the dangerous conditions that sailors face around the world."
Thornton said she is thrilled to move back to Maryland, where she was raised and earned her undergraduate and master's degrees.
"A mentor gave me the greatest advice to pursue working with a patient population that I'm passionate about helping," Thornton said. "I joined the Medical Service Corps because I consider providing medical care to service members and their families a privilege. Being a military doctor means being trained in an environment that emphasizes servant leadership and teamwork."
Kevin Makhoul, who matched in the ophthalmology program at KU Eye Center at the University of Kansas, grew up in Lebanon. From the moment Makhoul volunteered with refugees at border villages during the Syrian Civil War with his parents, who are pediatricians, he knew he wanted to be a doctor.
"The human tragedy of that experience convinced me to pursue a career of service that improves people's quality of life," said Makhoul. "I can't think of a more profound singular intervention for a person's quality of life than restoring their vision—the pathway that gives us the majority of our sensation. Almost daily, you help people drive again, walk unencumbered, paint, read their books or see their grandchildren clearly for the first time in years."
Claire Meyerovitz matched in the University of the Virginia's ophthalmology program and is most looking forward to establishing strong patient relationships.
"I love how ophthalmology combines intricate surgery and long-term patient relationships. Vision is such an important sense that really impacts how we interact with the world, and everyone has different goals and hobbies that their vision contributes to. I'm excited to develop strong, trusting relationships with patients and help them obtain and maintain the best vision possible so they can enjoy what is meaningful to them."
Jason Lui, a first-generation Chinese American student who grew up in Monterey Park in East Los Angeles, is excited to return home to Southern California after matching in Loma Linda University's urology program.
"I felt thrilled, relieved and grateful to be returning home," said Lui. "From my first experience with urology with my urogynecology preceptor, Dr. Hall, I fell in love with the intimate conversations and relationships I was building with my patients. Urologic issues are often difficult to share with others and require a collaborative approach between the patient and provider. The ability to address these issues through medical and surgical means motivated me to pursue urology."