Centering the Margins, a monthly series by the Diversity and Inclusion Office at UMass Chan Medical School, presented a panel on racism in medicine on Wednesday, Oct. 27. The panel included Pang-Yen Fan, MD, professor of medicine; Natalie Anumba, PhD, assistant professor of psychiatry; and Yoel Carrasquillo Vega, MD, assistant professor of medicine.
Marlina Duncan, EdD, vice chancellor for diversity and inclusion, framed the conversation with the Center for Disease Control's confirmation that racism is a public health crisis.
"Positioning the longstanding issue of racism as a public health crisis is not just a matter of semantics," Dr. Duncan said. "This should compel organizations like UMass Chan to address the crisis in a broad and systemic way."
Dr. Fan said his former role as chair of the minority affairs committee of the United Network for Organ Sharing gave him great insight into this topic.
"The work that we did over an eight-year span was to break down the barriers that have led to well-documented limited access to transplants for minorities, particularly, Black recipients," he said.
Dr. Anumba said, "Personal experiences of isolation in my career as well as a commitment to asking hard questions out of the respect and belief that we can do a lot of good things and be ethical practitioners has me here."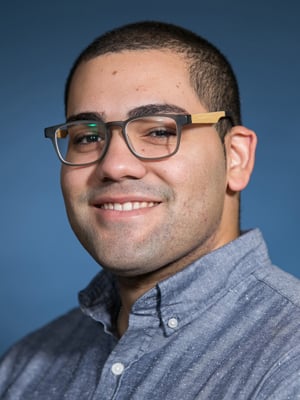 A turning point for Dr. Vega came just last year when, as a member of the U.S. Army Reserve, he was deployed to Queens Hospital in New York and witnessed the impact of COVID-19 on Black and Latino patients. Vega, is director for hospital medicine at UMass Memorial Health – Marlborough Hospital, as well as chief diversity, inclusion and social justice officer.
"Now I'm in a position to effect change and do good work, why not?" Vega said.
In speaking of how institutional racism plays out in the medical system, Fan observed, "we say we want faculty to reflect the population served, but there are no immediate changes. We have to look at how we select the people that we recruit here and see how we can get different results."
Anumba called on listeners to see the ways that individual, organizational and societal racism all work together to reinforce each other.
Part of addressing racism in medicine is to talk about it, said panelists. They noted the fear of self-examination and according to Anumba, "American ideals of meritocracy make reinforcing equality and talking about equity become dangerous or threatening."
Panelists pointed to the results of who COVID-19 affected the most and that people of color often don't get medical care until they are acutely ill as reasons for urgency in addressing this issue.
"The only way to improve this is to get at the preventive side and improve the overall health of marginalized communities," said Fan.
UMass Chan students were hailed as being major drivers of community and preventive health measures for the local community. Students service an extensive network of free clinics in Worcester and the creation of student groups focused on community partnerships are leading in forming new relationships between the Medical School and the community its surrounded by.
"This is everyone's job, and not a few," Duncan said.
Related stories on UMassMed News:
UMass Chan Medical School creates affinity groups to support faculty and staff of color
Discussion of land acknowledgment is step toward more diverse, inclusive institution