Page Menu
Morphology Core Facility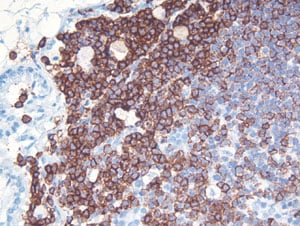 Human CD45 staining in mouse thymus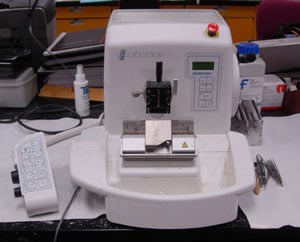 Established in 1981, the Morphology Core is headed by Dr. Bruce Woda, MD, Professor of the Pathology Department.

This facility is a state-of-the-art, fully equipped histology lab that provides histology services in support of investigators at UMass Chan Medical School, including:
routine histological preparations

special stains

immunohistochemistry

frozen sections
The core provides advice on techniques that are appropriate in submitting and evaluating morphologic preparations.
You are welcome to drop in and discuss your research needs.
Location: Room S5-315 (fifth floor, student lab wing, of the UMass Chan Medical School)


Hours: 9:00 AM-5:00 PM, Monday-Friday

Phone: 508-856-5639 or 508-856-1198

Fax: 508-856-5030