Page Menu
UMass Memorial Lupus Center
Systemic Lupus Erythematosus (SLE) is a multiorgan autoimmune connective tissue disease with a clinical presentation that varies from mild to critical and can be organ threatening. A proportion of patients with SLE may also test positive for antiphospholipid antibodies. These antibodies may be associated with thrombotic events and pregnancy morbidity, known as antiphospholipid syndrome (APS), which is a rare condition.
The Lupus Center at UMass Chan provides comprehensive multidisciplinary care based on the needs of our patients who have been diagnosed with SLE and/or APS.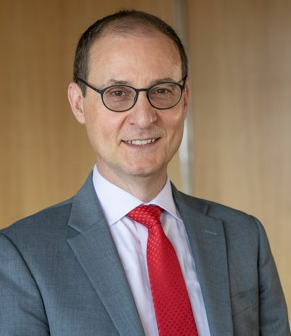 April 5, 2023

Lupus is an autoimmune disease that occurs when the body's immune system attacks its own tissues and organs. In a recent episode of Voices of UMass Chan, Roberto Caricchio, MD, chair of the Division of Rheumatology, describes a new lupus program launching at UMass Chan in collaboration with UMass Memorial.

Listen to the podcast.