Page Menu
Diversity Summit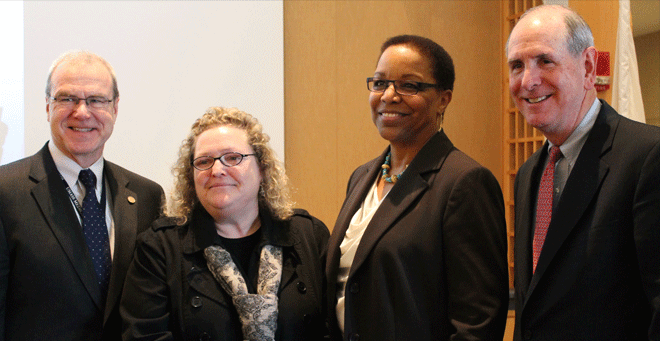 The University of Massachusetts Medical School is committed to growing and sustaining a diverse, inclusive and welcoming environment for all members of the UMMS academic community. While there are many elements to the medical school's strategic focus on diversity and inclusion, UMMS, during the past year, has coalesced around a series of "Diversity Summits," the underlying purpose of which has been to "move the needle" on the institution's efforts to become more diverse and culturally competent among the ranks of UMMS faculty, staff and students.
This targeted initiative emanated from the outstanding work of the Executive Council's Ad Hoc Work Group on Underrepresented Minorities in Academic Health Sciences, which was chaired by Catarina Kiefe, MD, PhD, Chair of the Department of Quantitative Health Sciences.
The Work Group, initiated and led by UMMS faculty members, developed ten core recommendations to enhance diversity within the faculty and across the student body. Upon receiving the Work Group's final report, Chancellor Michael F. Collins, MD and other senior campus leaders endorsed the recommendations put forward and spearheaded a comprehensive process to develop focused implementation plans for each of the ten recommendations.