Page Menu
Grant seeker resources
The Corporate and Foundation Relations team is a central resource for UMMS researchers and clinicians
We are focused on building strong, continuous relationships between you, the investigator, and partners that share a similar vision in your field of study. By functioning as the primary contact with foundations and corporations officers and trustees, we help secure private funding for your projects.
Our staff is available to assist with:
Research of potential funding sources
Development of solicitation strategies
Assistance in gathering required material
Professional packaging of proposals
Stewardship: continuous communication, award acknowledgments, progress reports and site visits
We also provide you with guidance for the application process, from letters of intent and through the final stages of award agreements. Importantly, we are able to make personal contacts with program officers within the private sector. Many private funders rely on relationships rather than requests for proposals (RFPs) to channel appropriate projects to their attention. CFR can help strategize the identification, cultivation and development of relationships leading to an invitation to apply.
Your success is our priority.


UMMS subscribes to the Community of Science® (COS) Pivot tool - the leading global database resource to:
Find funding opportunities
Receive automated alerts for new opportunities matching saved searches
Identify collaborators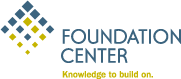 Updated continually, Foundation Directory Online provides the most accurate details available on U.S. funders and their grants. The Office of Corporate and Foundation Relations subscribes to this service and can show you how to search the listings.