Page Menu
Hudson Hoagland Society
The Hudson Hoagland Society (HHS) is the leadership giving group of individuals who support biomedical research at UMass Chan Medical School with cumulative gifts of $1,000 or more to our Annual Research Fund within a fiscal year (July to June).
Philanthropy is as important to medical discovery as are the countless hours researchers spend in their labs. You can play a role in advancing toward a world free of disease.
Hudson Hoagland Society Membership Levels
Founder - $10,000 or more
Partner - $5,000 to $9,999
Patron - $2,500 to $4,999
Benefactor - $1,000 to $2,499
Friend - $500 to $999
---
HHS was originally founded in 1985 to recognize major annual contributors to the Worcester Foundation for Biomedical Research. Named in honor of the Worcester Foundation's co-founder, the Society brings together individuals who share a commitment to advancing biomedical research. Founded in 1985 as an independent research institute by Drs. Hudson Hoagland and Gregory Pincus, the Worcester Foundation merged with the UMass Chan Medical School in 1997. Since the time of the merger with the Worcester Foundation, and in affiliation with the Hudson Hoagland Society, more than $5 million in innovation grants of up to $40,000 have been awarded to nearly 170 researchers at UMass Chan Medical School.
Funds raised through the Hudson Hoagland Society are now used to support the most promising and innovative research at UMass Chan Medical School. These "seed" grants are awarded based on a competitive review process and allow a researcher to pursue new, innovative research for which he or she may not yet have funding.
2022 Worcester Foundation Grant Recipients
Wenwen Fang, PhD
RNA Therapeutics Institute
"Mechanism and function of cluster-assisted microRNA biogenesis"
Mohammed Salman Shazeeb, MD
Bassick Family Foundation Award
Department of Radiology
"Implementation of a new AI tool (Mirai) for personalized breast cancer screenings in the diverse Worcester community"
Jessica Spinelli, PhD
Program in Molecular Medicine
"A novel LC-MS approach to decipher microbiome-derived metabolites in mammalian circulation"
Bo Tian, MD, PhD
Department of Ophthalmology and Visual Sciences
"Gene therapy of age-related macular degeneration with optimized CRISPR/Cas 9 system"
For more information, please contact:
---
Hudson Hoagland Society Annual Meeting
2023 Meeting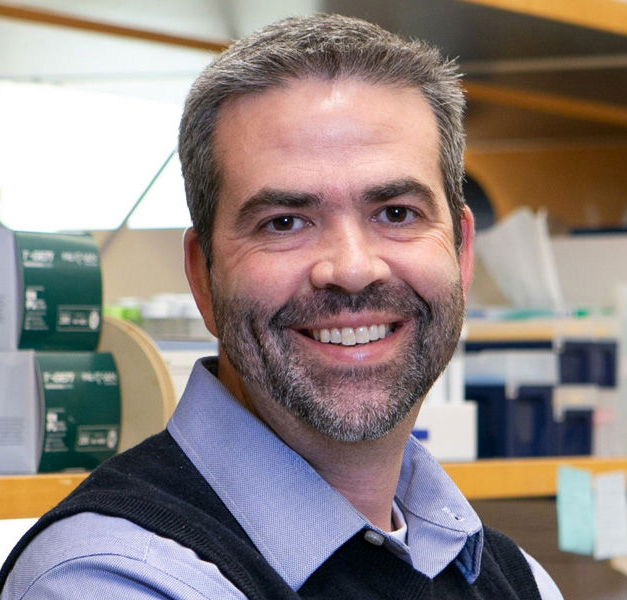 The 38th annual Hudson Hoagland Society meeting will take place on Thursday, May 4, 2023, at 6 p.m. in the Albert Sherman Center at UMass Chan Medical School.
The talk, titled "Defeating the Enemy Within: A Breakthrough in Skin Disease Advances Treatment Options for Autoimmunity," will be delivered by John E. Harris, MD, PhD, professor and chair of the Department of Dermatology, founding director of the Vitiligo Clinic and Research Center, and founding director of the Autoimmune Therapeutics Institute.
Dr. Harris will discuss recent advances in translational research in autoimmunity at UMass Chan Medical School, as well as its transformative impact on patients through new treatment opportunities.
2022 Meeting
The 37th annual meeting held on May 24, 2022, focused on "Neurodegenerative Diseases: Advances in Research and Therapeutics." The event was held virtually.
Four UMass Chan faculty members gave fascinating presentations. They included:
Dorothy Schafer, PhD, associate professor of neurobiology, "A Brain on Fire: How the immune system impacts brain function"
Robert H. Brown Jr., DPhil, MD, Donna M. and Robert J. Manning Chair in Neurosciences, director of Neurotherapeutics, and vice chair and professor of neurology, "Towards Treatment for ALS: Gene Suppression Therapy"
Miguel Sena-Esteves, PhD, associate professor of neurology, "AAV gene therapy for Tay-Sachs disease
The virtual event was moderated by the venerable Thoru Pederson, PhD, the Vitold Arnett Professor in Cell Biology, and featured remarks from Chancellor Michael F. Collins and Provost Terence R. Flotte. You can view a recording of the meeting below.