Page Menu
Who We Are
Welcome to the Office of Communications
Members of our team include former print and broadcast journalists, and publications, marketing, design and communication experts.
Learn more about the OC team below.
OC leadership
Jennifer Berryman
Vice chancellor for communications
jennifer.berryman@umassmed.edu
Jennifer Berryman is vice chancellor for communications and the chief communications officer at UMass Chan Medical School. Jennifer's team tells the stories of UMass Chan and its unique contributions to the academic health sciences by highlighting groundbreaking biomedical research, top-rated education and public service efforts that advance the health and wellness of our diverse communities throughout Massachusetts and across the world. Prior to joining the medical school in 2014, Berryman spent 19 years at WCVB-TV, where she helped to lead the news team that earned the national Edward R. Murrow Overall Excellence Award, one of journalism's highest honors, in 2012 and 2014. She is a graduate of Ithaca College and in 2009 completed the Blue Cross and Blue Shield Foundation's Health Coverage Fellowship.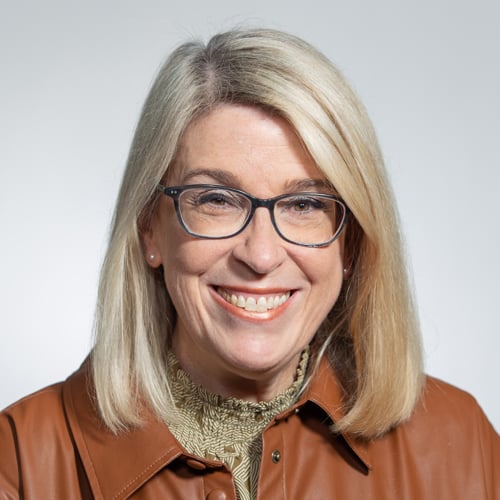 Lisa M. Larson
Assistant vice chancellor for content
lisa.larson@umassmed.edu
Lisa Larson oversees an experienced team of writers, editors and multimedia content creators who identify and develop timely news and feature stories on the world-class research, education, health care and public service missions at UMass Chan. Lisa, a Massachusetts native, worked as a newspaper reporter and editor for 20 years prior to joining the Office of Communications at the Medical School as a news media producer in 2011. A graduate of Fitchburg State University, her first job in journalism was at her hometown paper, the Clinton Item, before working for the MetroWest Daily News and most recently, the Boston Herald. The mother of two daughters, Lisa is an active Girl Scout leader in her local community.
Kristin Nichols
Assistant vice chancellor for marketing
kristin.nichols@umassmed.edu

Kristin Nichols is the first assistant vice chancellor for marketing at UMass Chan Medical School. Kristin is charged with creating and overseeing a marketing team that will build and manage marketing plans, advertising initiatives and brand awareness. Prior to joining the Medical School, she spent 20 years working at various top-tier universities throughout the Northeast. She brings experience in strategic and enrollment marketing, market research, brand development, and digital communications. A Worcester County native, she holds a Bachelor of Arts in English and communications from Massachusetts College of Liberal Arts and a Master of Education in higher education administration from Northeastern University. She resides in Hopkinton with her husband Chris, children Vivian and Andrew, and her dog Penny. She is an active member of Nevus.org, an organization dedicated to finding a cure for congenital melanocytic nevi, a rare disease affecting her son.