Page Menu
A name, and promise, live on
Family establishes the Paul A. Vernaglia Jr., MD'78, Memorial Scholarship
After her mother, Margaret "Peggy" Vernaglia, passed away in 2019 at age 96, Irene Toomey went through her papers. She found letters from UMass Medical School, sent year after year, thanking Mrs. Vernaglia for showing consistent generosity toward School of Medicine students in financial need. Irene recalled that her mother had asked her to ensure this giving continue after her death, so that her late son, Irene's brother Paul A. Vernaglia Jr., MD'78, would not be forgotten.
Irene and her siblings kept that promise, and then some, transforming the annual, term scholarship their mother and father established in the wake of Paul Jr.'s untimely death into an endowment that will grow in perpetuity. It was one of several established in fiscal year 2020.
"I was surprised and amazed that an endowment could be started with as little as $25,000," Irene said of her discussion with the UMMS Office of Advancement about her mother's wishes. "We used a stock transfer as an initial contribution and are now assured the fund my parents started will never go away.
"My mother had talked about their 'gift for Paul,'" Irene continued. "And how at least one good thing could come of tragedy. It's a perfect memorial for him. He was happy at UMass Medical School. And helping young doctors … he would be so pleased."
A family dedicated to medicine
Paul A. Vernaglia Sr., an anesthesiologist, had hoped one of his children would become a doctor, Irene recalled.
"Paul Jr. had great potential. At one point, I brought my mother-in-law to see him," Irene said. "He was in internal medicine and specialized in pulmonology, and she had emphysema. Paul was so wonderful. He was at his best that day. He was so kind to her."
And smart; Paul loved academics, Irene said. That dedication to learning became clear after Paul was attacked while in his second year as an undergraduate at Harvard. Suffering a severe head injury, he remained in the hospital for a few weeks, including in critical care, and spent several months at home recuperating. Yet, he graduated on time with his class.
"He was a bit different after that attack, though," Irene said. "His outlook was different. He was gifted in so many things, like languages and writing, so he took some time to think through what he really wanted to do. Ultimately, he chose medicine as his path."
After taking a year off and then starting medical school in Mexico, Paul transferred to UMMS to finish his education in 1978, adding to the family's roster of health care professionals.
All told, the broader Vernaglia family counts a surgeon, ophthalmologist and pediatrician within its ranks. Margaret was a nurse working at Flushing General Hospital in Queens, NY, when she met her future husband. Irene followed her mother into nursing, caring for med-surg, ICU and pediatric patients before finishing her career as a home care nurse, loving the undivided time she could dedicate to each patient.
"I enjoyed seeing their wounds heal, and their mobility and independence restored," she said.
Irene, her parents and her brothers, Mark and Peter, were devastated in 1986 when Paul Jr., just 37, passed away unexpectedly. He left no children, and Margaret and Paul Sr. set about ensuring his name, and purpose, lived on.
A fitting first recipient of Paul Vernaglia's legacy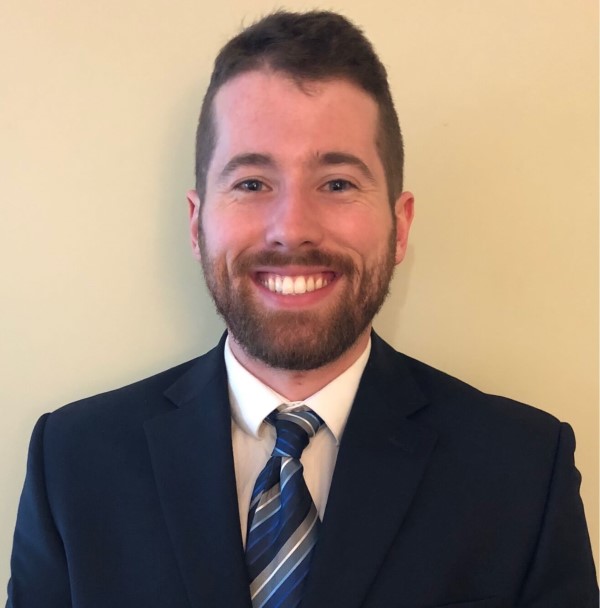 Like Paul Jr., Andrew Cauley, School of Medicine Class of 2023, is inspired to become a physician by his family, but for different reasons: his relatives struggle with chronic health conditions, including obesity, heart disease, addiction and autoimmune diseases.
"As I learned more about healthy lifestyle choices and made them for myself, I began to advise my family, and realized this was my true calling," Andrew explained. "UMass Medical School seemed like the ideal place to help me become the best primary care doctor I could be."
Andrew's family has also faced financial hardships, and medical school loan debt looms. But as a recipient of the endowed Vernaglia Scholarship, Andrew can count on substantial support every year he attends UMMS, to help ease the burden. He looks forward to one day meeting Paul Jr.'s family, perhaps at a future scholarship dinner, so he can describe the difference their generosity has made in his life, in his pursuit of higher education and in his future career. Until then, Irene, Mark and Peter, and their extended family, will be able to follow Andrew's progress through yearly reports from UMMS.
So far for Andrew, that progress reflects a "new normal." The coronavirus pandemic forced a switch to virtual learning as he wrapped up his first year, with further isolation from classmates and instructors expected as his second year unfolds.
"The pandemic has made staying focused challenging," Andrew said. "Fortunately, the scholarship money allows me to concentrate more on school and less on worrying about every penny."
In keeping with his interest in wellness, Andrew started researching physician burnout.
"One of the intriguing things I've learned about burnout is how the entire healthcare system plays a role in exacerbating it," he said. "The pandemic has no doubt made things worse, and its exposure of weaknesses in the system, like lack of personal protective equipment, tests and contact tracing, may help us move forward in a new, healthy way for ourselves and our patients.
"After I've left medical school," Andrew said, "I want people to remember me as someone who fought for the rights of students, healthcare workers, and patients and showed great empathy to all of his patients."
Through him and future UMMS students, so, too, will Dr. Paul A. Vernaglia Jr. be remembered.
---