Page Menu
Lab Members
.
Toloo Taghian, PhD
Instructor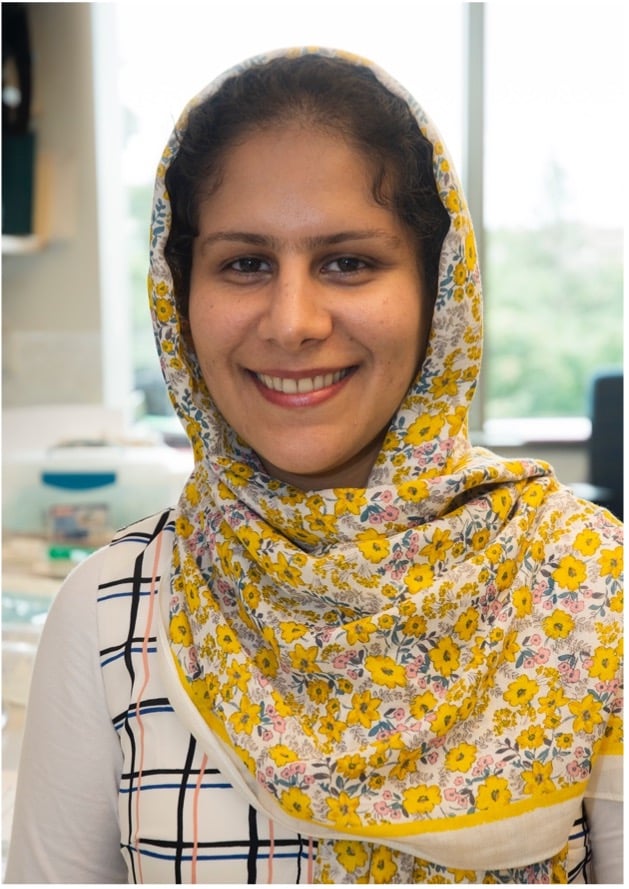 Toloo Taghian earned her PhD in physics from the University of Cincinnati. Her PhD research focused on improving the impaired signaling of diabetic endothelial cells using electrical stimuli with the aim to enhance the healing rate of diabetic wounds. To expand her interdisciplinary experience, Toloo joined UMass Chan Medical School and in the lab of Dr. Bogdanov investigated the application of clinically available imaging modalities to monitor molecular level changes of inflammatory markers associated with initiation of type 1 diabetes in rodent models. In the Gray-Edwards lab, Toloo's research is focused on characterization of CNS changes in Tay-Sachs and Huntington's disease, and evaluating the efficacy of AAV gene therapy in Tay-Sachs sheep. Her work includes manufacturing the therapeutic vector and monitoring the treatment efficacy using noninvasive MRI techniques and molecular biology methods.
.
.
Hector Benatti, DVM, PhD
Postdoctoral Associate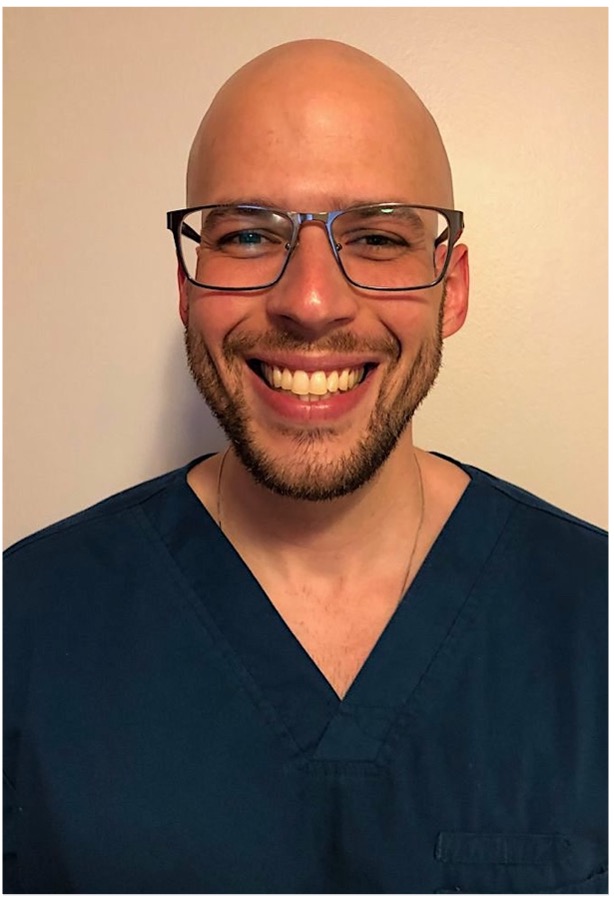 Hector Benatti was born and raised in a small town in the interior of Brazil. At the age of 21, he moved to study Veterinary Medicine at the University of Sao Paulo, where he obtained his DVM title in 2015. During his graduation, in 2014, he had the opportunity to do an international internship with Dr Gray-Edwards when she was a Post Doc at Auburn University. Soon after becoming a veterinarian, he joined the PhD program at the same University where he graduated to work in Epidemiology of Parasitic Diseases, where he specialized in capybaras, a curious rodent that can reach weights over 220lb. After receiving his PhD title, he contacted Dr. Gray-Edwards to work together again. Today he is part of the Gray-Edwards team, and his line of research is based on the creation of large animal models that are genetically edited to simulate phenotypes of human diseases such as Huntington's Disease and GM3 Synthase Deficiency.
.
Jill Gallagher
PhD Candidate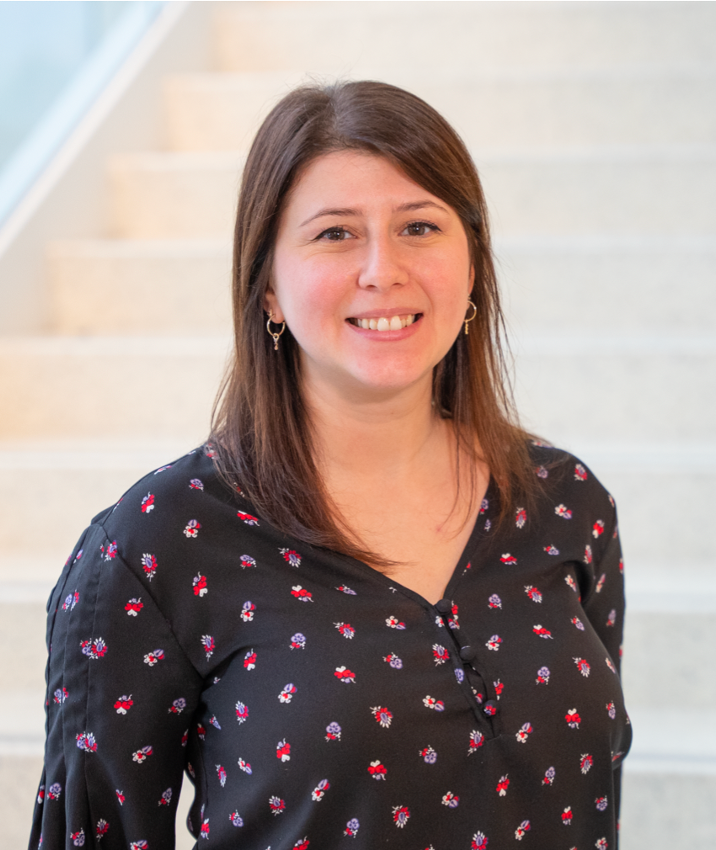 Jill received a BS in psychology from Bridgewater State University and a BS in neuroscience from Bay Path University. As a research technician at both UMass Amherst and the Cummings School of Veterinary Medicine at Tufts University she investigated topics in behavioral neuroscience and has experience in conducting behavioral assays in rodent models. Currently Jill is in the Neuroscience Program at the Morningside Graduate School of Biomedical Sciences at UMass Chan. Her thesis project involves developing a gene therapy for sialidosis and generating a large animal model of this disease. Jill's interests and focus in the lab are generating animal models of neurological diseases and investigating behaviors related to dysfunctions in the brain. Outside of lab she enjoys spending time with her rescue dog Riggins, science fiction, comic books and exploring craft breweries.
Abby McElroy, DVM, MS
Doctoral Student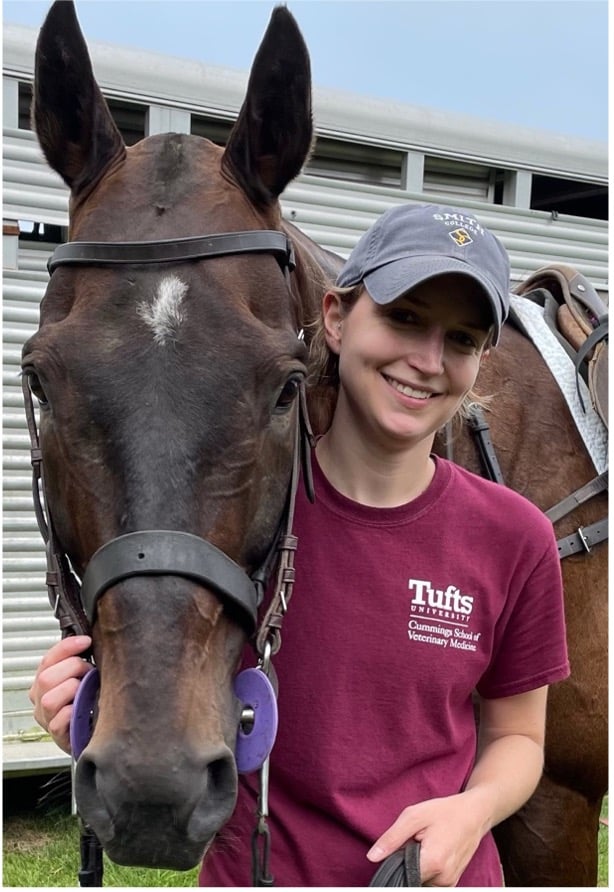 Abby received her bachelor's degree in neuroscience from Smith college in 2013. Following this she received her Doctor of Veterinary Medicine from the Cummings School of Veterinary Medicine at Tufts University in 2017. She went on to obtain a master's degree from Michigan State University in 2018 which focused on characterization of neurological abnormalities in an equine model of Ehlers-Danlos syndrome. From 2018 to 2021, she worked as a Postdoctoral Research Associate in the Department of Neurosurgery at Rhode Island Hospital and the Warren Alpert Medical School of Brown University where she studied tethered cord syndrome and myodural bridge dysfunction in patients with Ehlers-Danlos syndromes. Abby's work in the Gray-Edwards lab focuses on development of gene therapy for Ehlers-Danlos syndromes and multisystemic smooth muscle dysfunction syndrome (ACTA2 mutation). Outside of lab Abby enjoys spending time with her 2 cats and 2 Basset hounds, and also enjoys playing polo.
Erin Hall
Research Associate III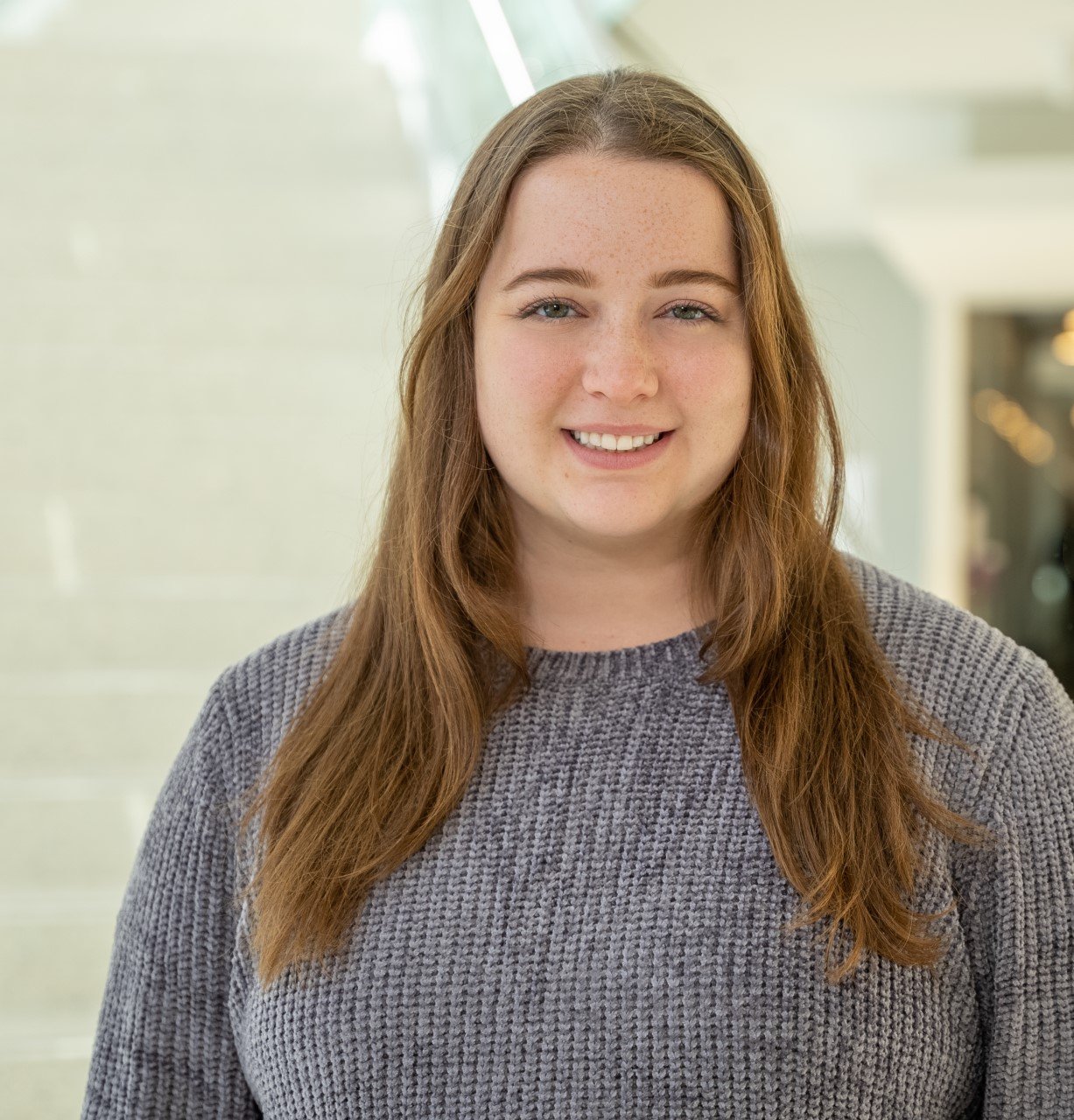 Erin grew up in Massachusetts and received a bachelor's degree in Wildlife Biology from the University of Vermont in 2019. She worked in the natural resource field and then in a pathology laboratory prior to joining the Gray-Edwards lab. As Research Associate, Erin helps with a variety of research projects and manages the logistics of the lab. Erin's research in the lab includes screening antisense oligonucleotide therapies for Myxoid Liposarcoma and developing a sheep model ofAdrenoleukodystrophy. In her free time, she enjoys spending time with her dog, going to the beach, and taking care of her pet fish and snake.
Yvette Lopez, M.Sc.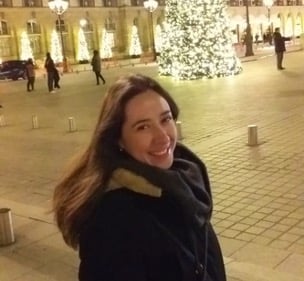 Research Associate III
..
Yvette was born in Mexico, where she got both her Bachelor of Science and M.Sc. diplomas. After teaching University courses in Pharmacology and working in basic research laboratories in Mexico, she embarked on new international scientific adventures where she had the opportunity to work at the Institute Pasteur (Paris, France) and UMass Chan Med School. Yvette is an expert in cell biology and has years of experience working in research topics like cancer, developmental biology, and neurology, using different animal models such as mouse and zebra fish including surgery, and dissection of different tissues and embryos, culture of cell lines, neurospheres, organelles, stem cells and mouse embryos. In addition to Yvette´s cell and molecular biology skills, she also has experience preparing written reports, lab managing, and training graduate students and postdocs. She is currently working on the generation of animal models for the study of neurodegenerative diseases. Yvette is very eager to learn novel cutting-edge technologies for research. In her free time, she enjoys painting, traveling and multicultural activities.
.....................
....
Brett Story, DVM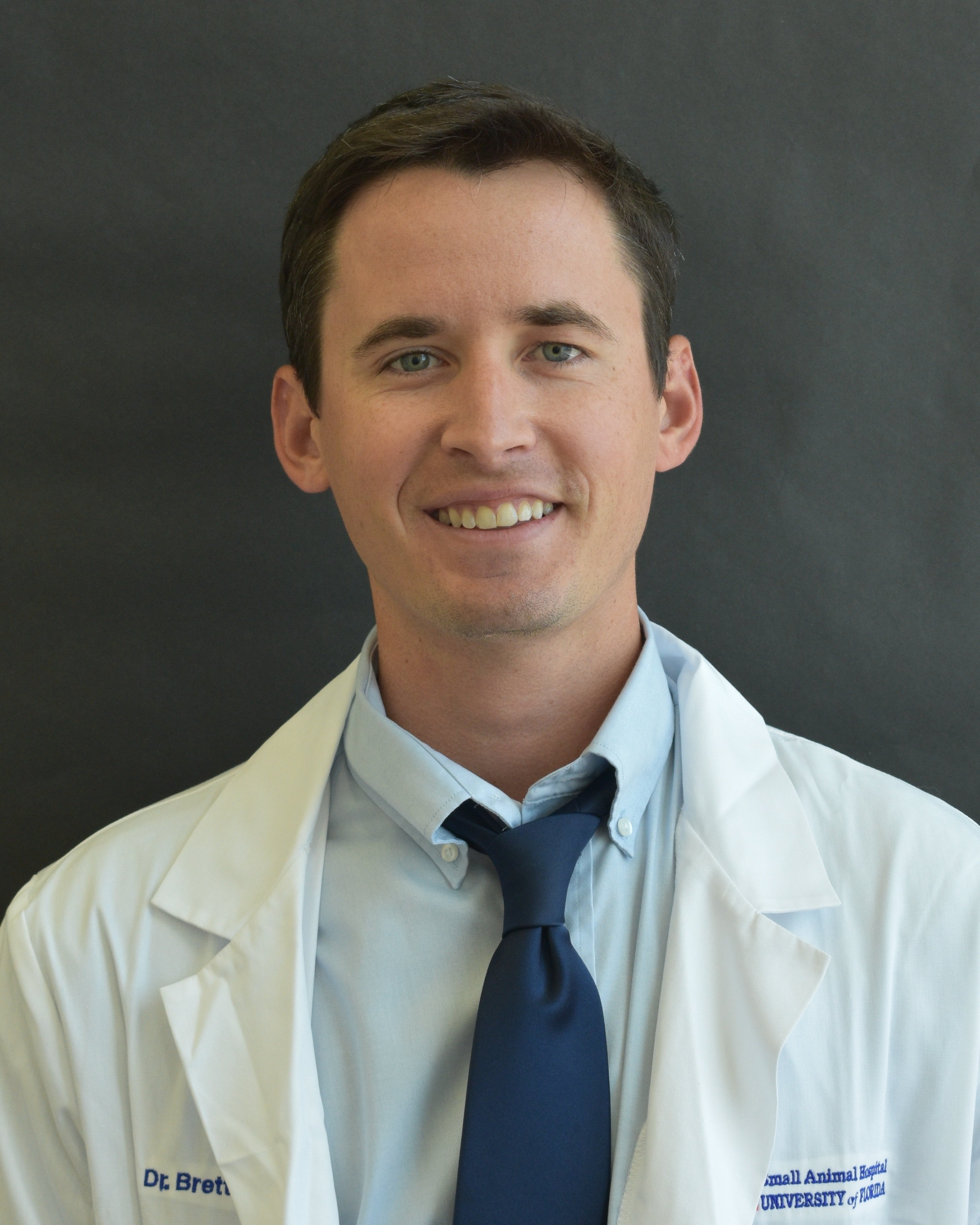 Brett received his bachelor's degree in biology from the University of CentralFlorida in 2013. After working as a technician in veterinary practices, he then went on to receive his Doctorate in Veterinary Medicine from Auburn University in 2019. As a veterinary student, his research interest was in neurologic and ophthalmic pathology. He performed research with Dr. Gray-Edwards in Jacob sheep with Tay-Sachs disease characterizing underlying disease pathology. Currently he is a small animal rotating intern at the University of Florida with a specialty interest in veterinary ophthalmology and is assisting in studies of the sheep animal model for Huntington's disease. Outside of veterinary medicine he enjoys fishing, biking, golfing, scuba diving, and going to the beach with his dog, Dexter.
.
.


Tufts Cummings School Of Veterinary Medicine
.
Stephanie Bertrand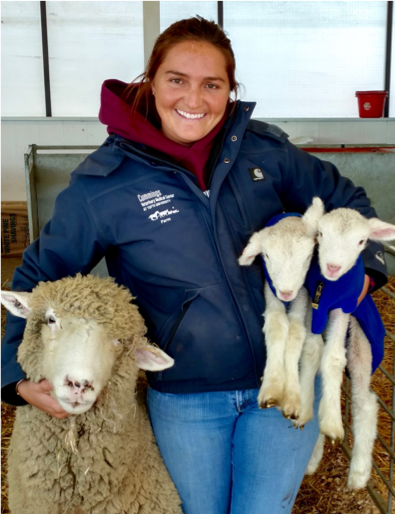 Farm Manager
Stephanie received a bachelor's degree in business management and marketing from Assumption University in 2012. As Farm Manager at Cummings School of Veterinary Medicine at Tufts University, she specializes in husbandry of small and large ruminants and swine. She has a passion for caring for and nursing livestock when they are in need of specialized care. Outside of the barn at Tufts, she enjoys caring for her own beef cattle that she raises and pulling tractors.
.
.
.
.
Rachael Gately, DVM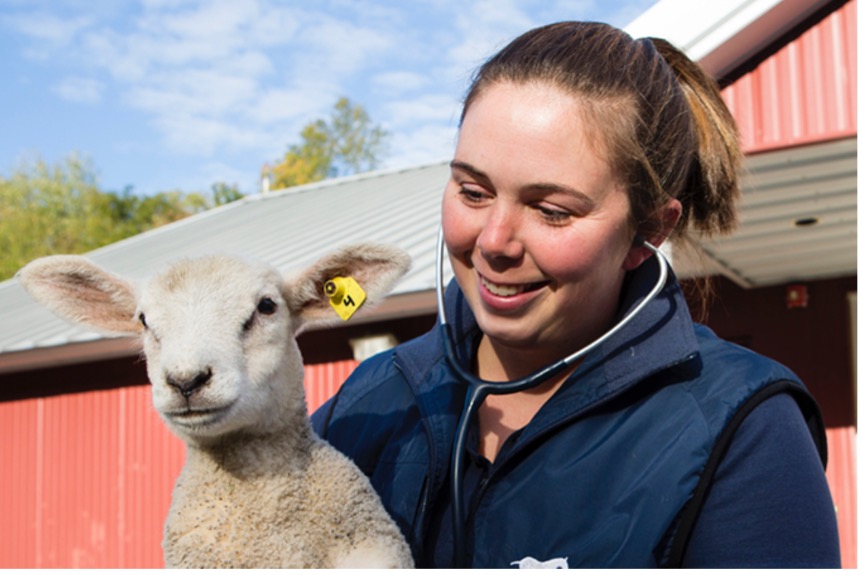 .
.
.
Rachel Prestigiacomo, DVM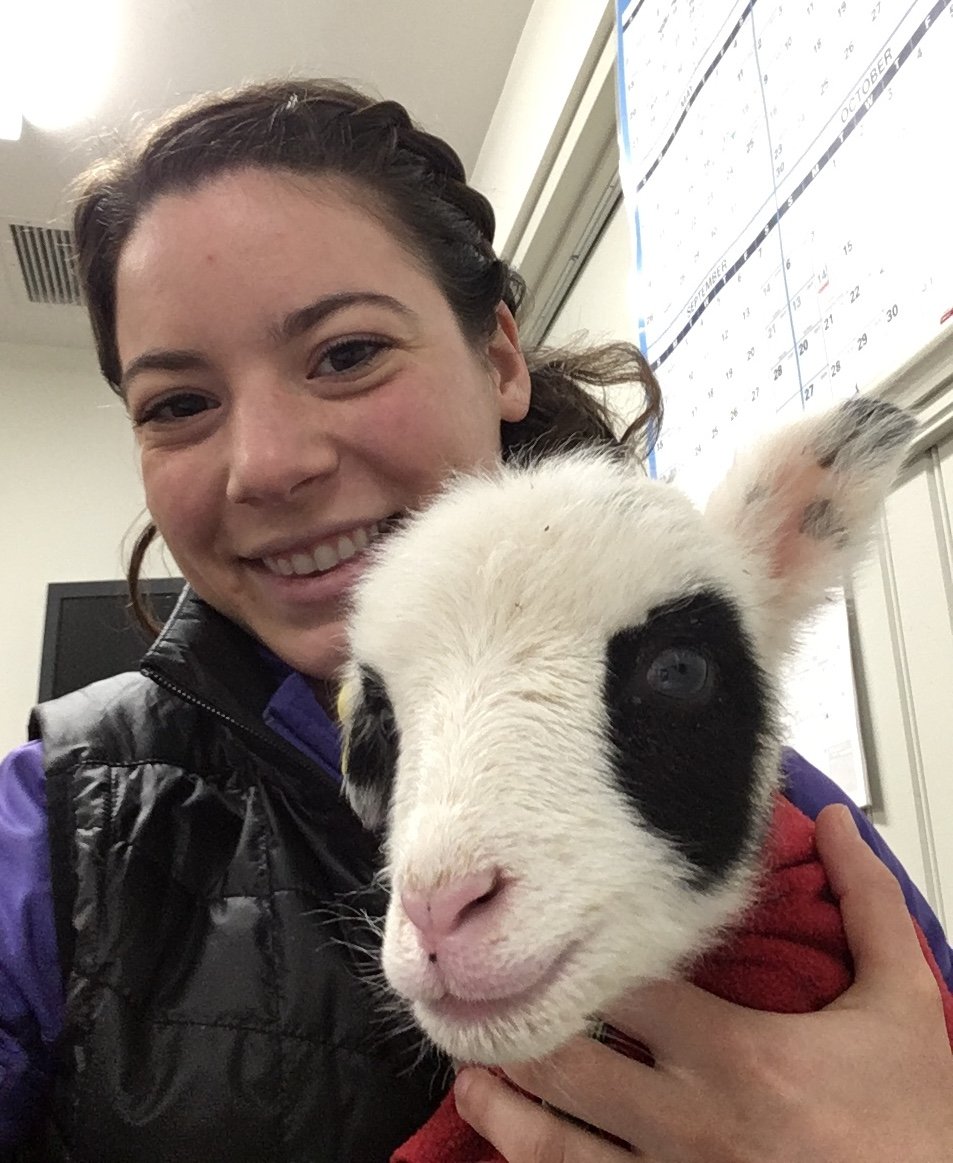 Rachel Prestigiacomo graduated with her DVM in 2021 from Cummings School of Veterinary Medicine at Tufts University. She is from the great state of New Jersey, where she grew up with her three sisters (who she loves to pieces). Rachel attended Colby College in Waterville, Maine, where she discovered plenty of new interests, including ornithology and theatrical lighting. She graduated in 2017 with a BA in biology: ecology and evolution and a double-minor in chemistry and philosophy. Rachel has long been interested in ambulatory mixed practice, and since starting veterinary school, she has fallen in love with small ruminant medicine.