Page Menu
Procurement Methods
Method of Tissue Procurement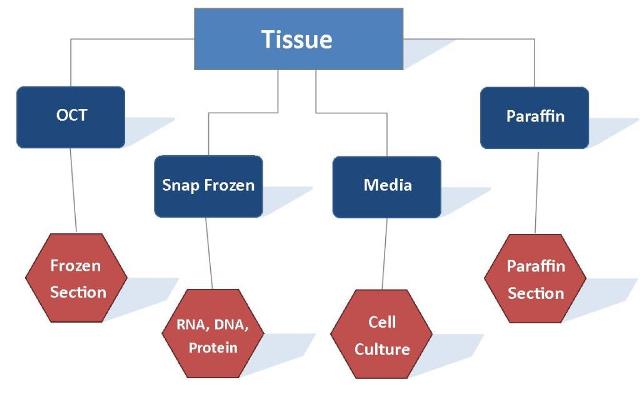 Fresh Tissue Procurement
Fresh, diseased tissue is collected and processed immediately after surgery.

When possible, surrounding healthy tissue is collected as a matched normal control.
A variety of services are available including routine histology, fresh tissue for cell culture, frozen sections, as well as DNA and RNA extraction.
Anonymous, de-identified clinical and pathologic data are linked to the specimens in a secure database. Sample Pathology Report
Specific study needs can be met and c

onsultation during study design is available and recommended.

Assistance in the IRB approval process is offered.
PLEASE NOTE: IRB approval is required if you need identifiable private clinical information and/or patient follow-up for your study.
---
Method of Bone Marrow/Blood Procurement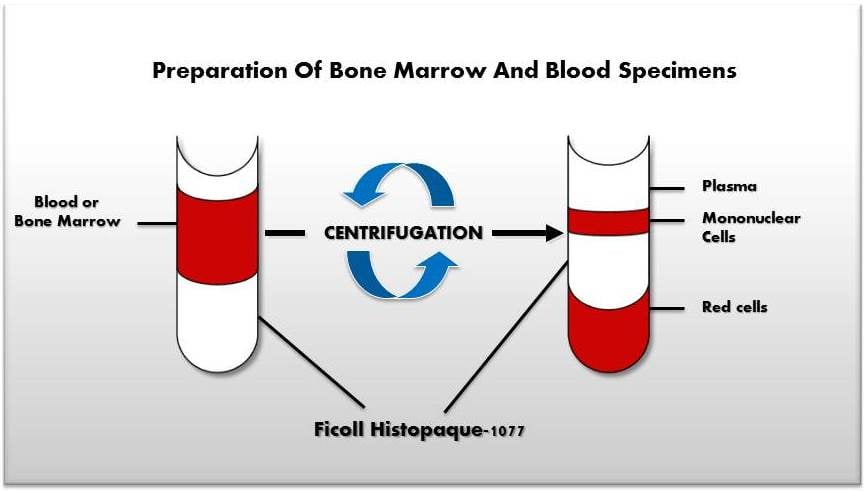 Bone Marrow and Blood Procurement
Bone marrow and blood specimens are collected and available as fresh cell isolates, frozen cell isolates or unprocessed.
REQUEST SPECIMEN

Please use our Request Specimens Form for all general inquiries and sample requests.
Request Specimens Form
RESOURCES
For more information on IBC, IRB approval, HIPAA compliance, and use of human specimens in research, please visit the following links: