Page Menu
Amyotrophic Lateral Sclerosis (ALS) Researchers
Robert H. Brown Jr., DPhil, MD
The Leo P. and Theresa M. LaChance Chair in Medical Research and Chair of the Department of Neurology
Brown Lab
John E. Landers, Ph.D.
Professor of Neurology
Landers Lab
Chris Mueller, PhD
Associate Professor
Mueller Lab
Daryl Bosco, PhD
Associate Professor
Bosco Lab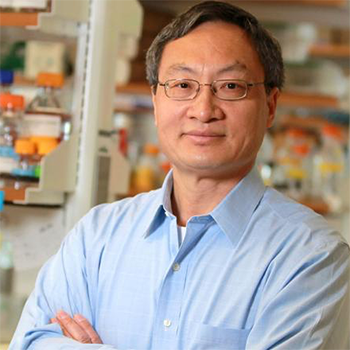 Fen-Biao Gao, PhD
Professor, Governor Paul Cellucci Chair in Neuroscience Research
Fen-Biao Gao Lab
Clinical Trials
At the Li Weibo Institute for Rare Diseases Research, our researchers and clinicians are dedicated to finding new treatment options for patients. Our clinical trials program is another way we continue to advance treatments and make new discoveries. If you or someone you know may be interested in a clinical trial, please subscribe for updates and you will be notified when we open up a new trial.