Page Menu
About Us

Led by Dr. Zaida Ramirez-Ortiz, the Ramirez-Ortiz Lab is located on main campus in the Aaron Lazare Research Building. Learn about our research.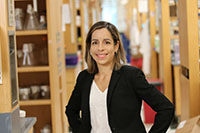 Zaida Ramirez-Ortiz, Ph.D.
Assistant Professor of Medicine
Division of Infectious Diseases and Immunology
Lab Members:
TaniaAllin Pavia, Research Associate
TaniaAllin joined the Ramirez-Ortiz Lab in 2022.

Kasidy Quiles, Summer Intern
Summer 2022
Join our Lab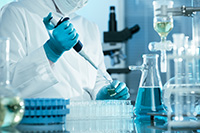 The Ramirez-Ortiz Lab is hiring. We are currently recruiting a Post-Doctoral Fellow.

Please contact Dr. Zaida Ramirez-Ortiz if you are interested.