Page Menu
Community Engagement
The Community Engagement team embraces the concept of community policing and works in partnership with our community to provide services outside everyday routine Police work.
Events and Services Sponsored and run by the UMass Chan Department of Public Safety
A photo from our last event UMass Police secured 1000 pounds of food items for those in need on November 15th, 2022.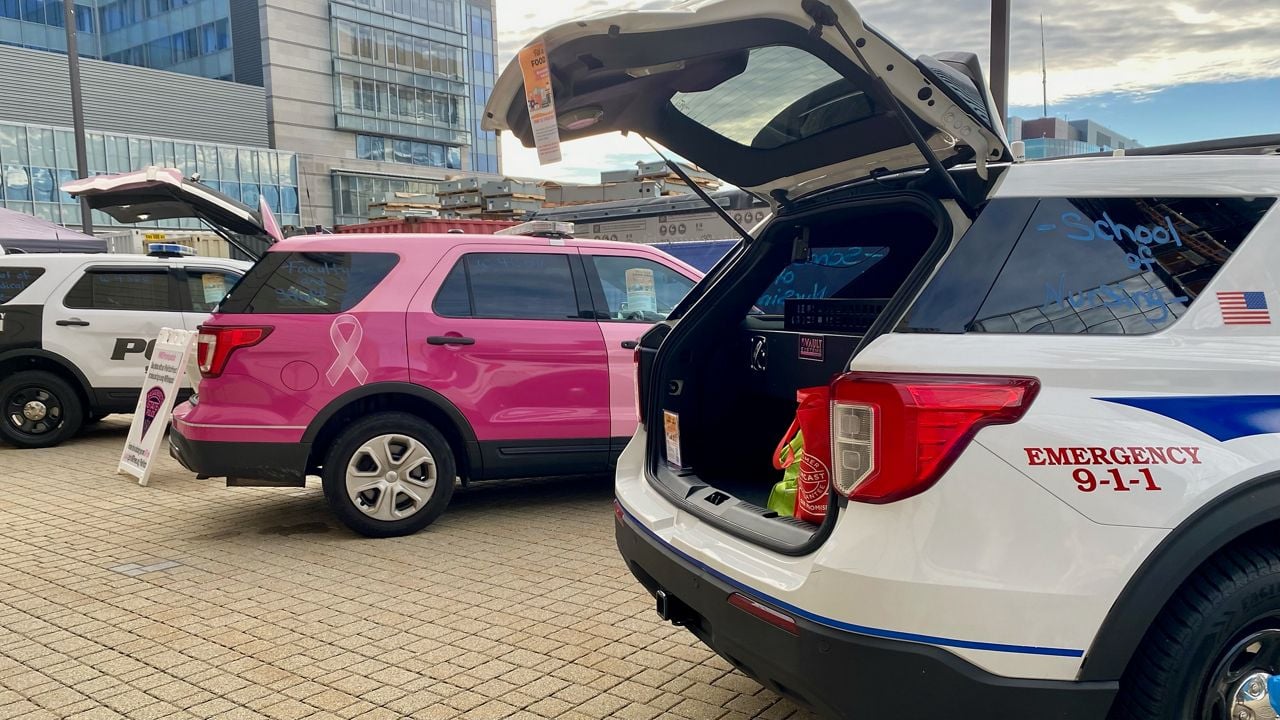 Coffee with a Cop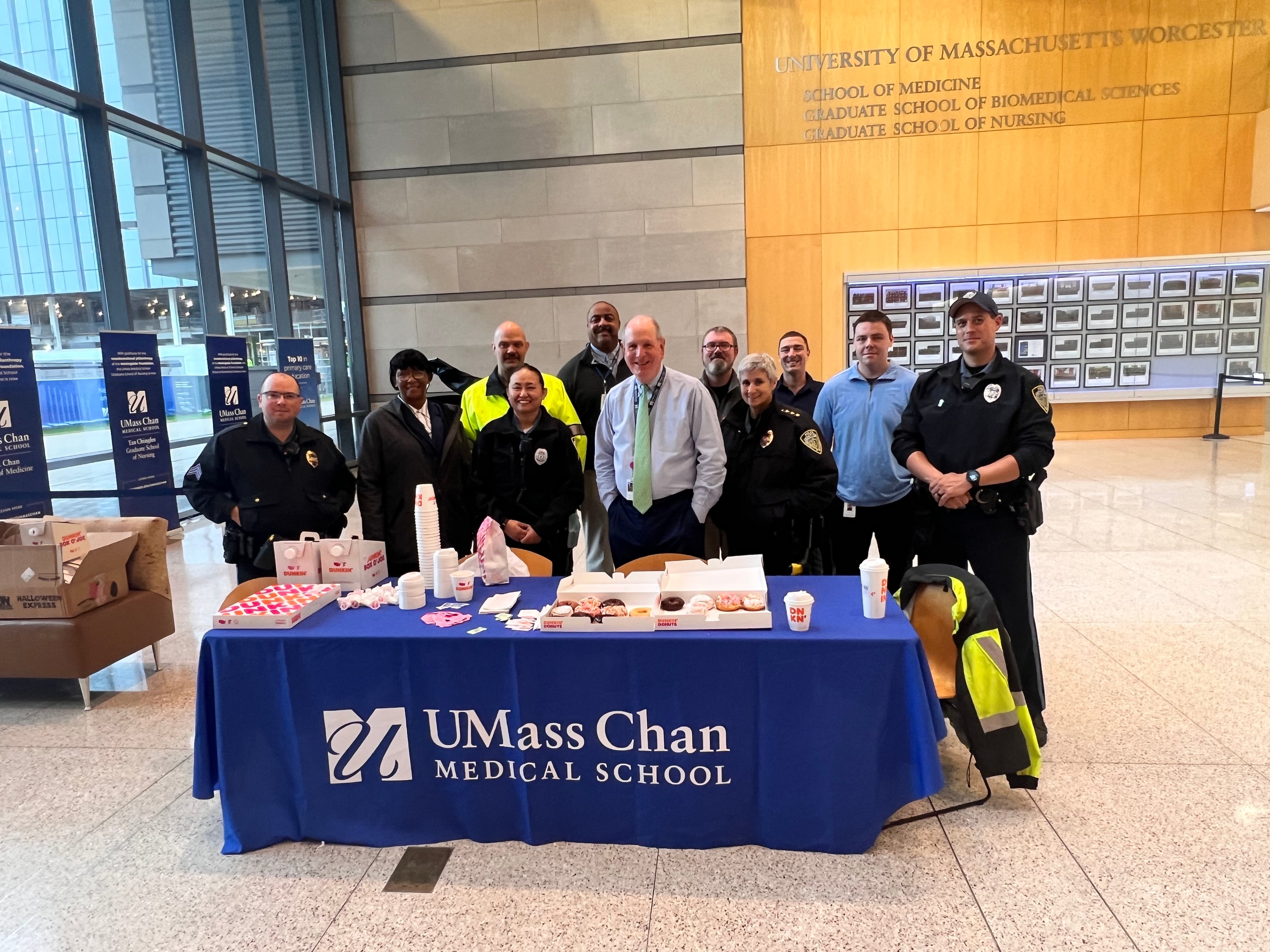 Trunk or Treat - A program bringing trick or treat safely to our youth.
Autism Awareness - Light it up Blue!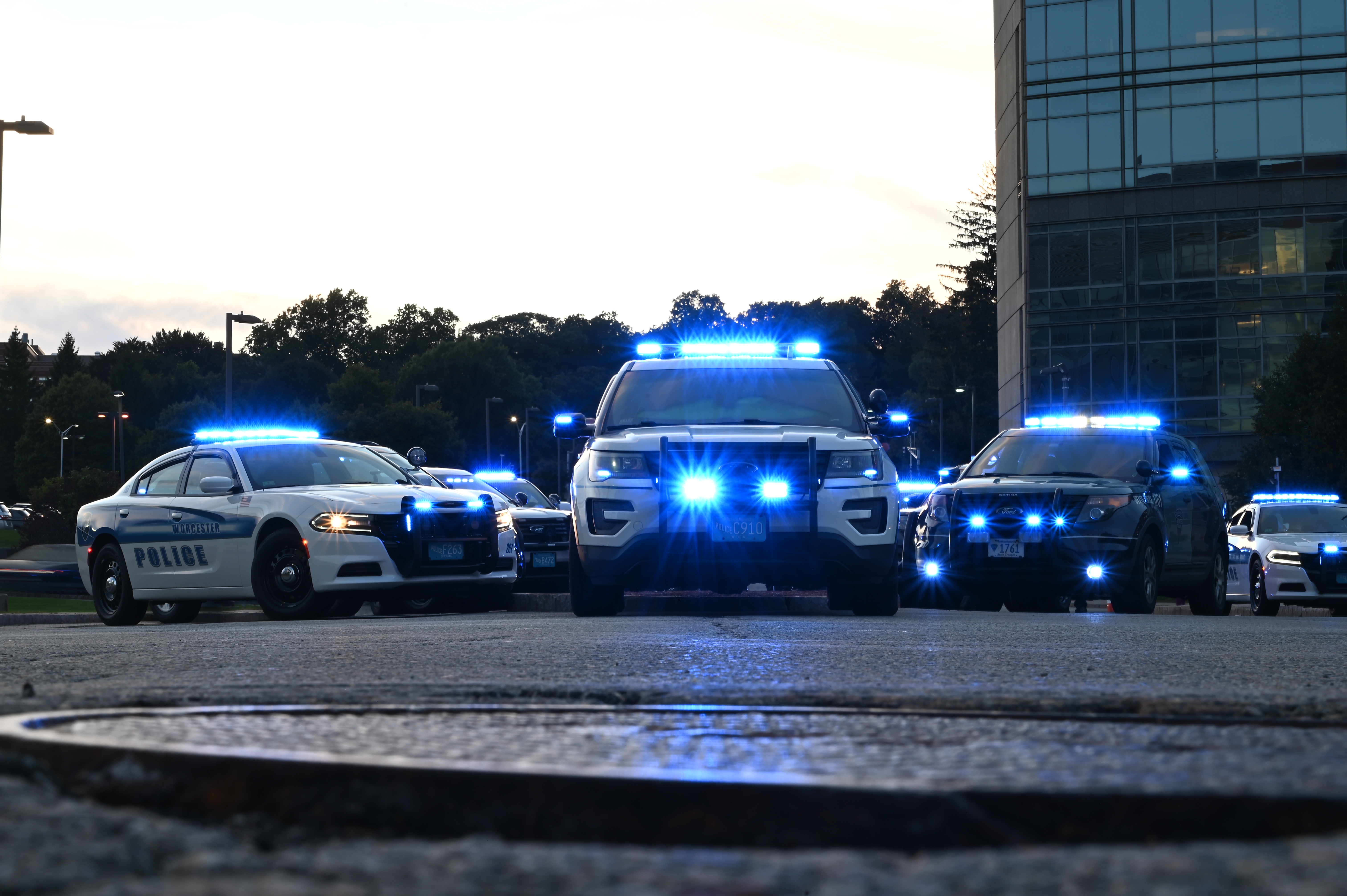 Stuff a Cruiser for Children in need during the holidays.
Toys for Tots
Youth Police Academy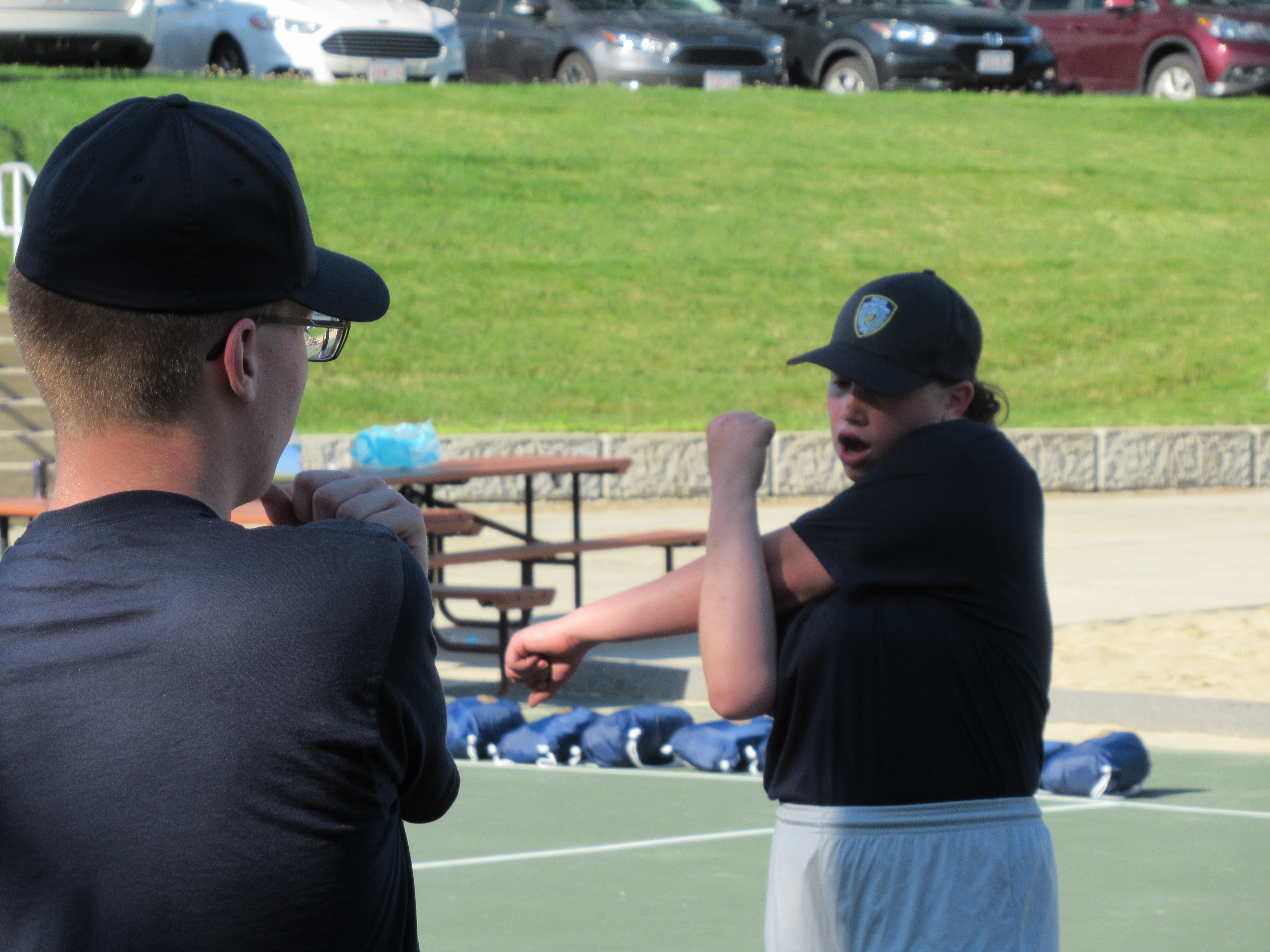 The November please look to join us for our Thanksgiving food drive - dates to come!