Page Menu
Meet the Trainees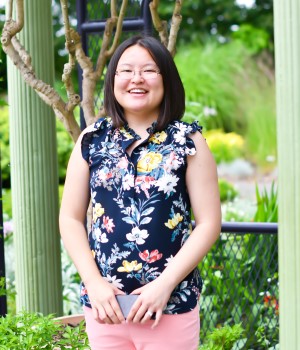 Jingjing Cui
PGY-5/Child Track Class of 2021
Undergraduate: University of Virginia
Medical School: University of Virginia Medical School
Academic Interests: Child Psychiatry, China Mental Health, Early Psychosis, Therapy
Hobbies: Snuggling with cats, board games, weekend trips, Chinese period dramas, sitting by the fire
Why UMass/Worcester: UMass offered unique PGY1 pediatric medicine rotations including Child Protective Services, Adolescent Medicine, Genetics, Pediatric Neurology, and Developmental Pediatrics. I was also attracted by the opportunity to train at one of the two inpatient adolescent units at the Worcester Recovery Center and Hospital, a psychiatric state hospital where average length of stay is around 6 months. I wanted the chance to learn more about solution-focused brief therapy from Dr. Anne Lutz, systems of care from Dr. Peter Metz, and whatever I can from all the available faculty. I've unexpectedly discovered a love for therapy during my training here.
Arielle Graham
PGY-4/Class of 2022
Undergraduate: Queen's University
Medical School: Central Michigan University
Academic Interests: Child and adolescent psychiatry, forensic psychiatry, psychotherapy and psychoanalysis, and maternal-fetal medicine.
Hobbies: Discovering new restaurants, cooking/baking, hiking, running, reading, discovering new music, skiing
Why UMass: I feel very grateful to be a resident at a program that treats its residents with great respect, has responsive leadership, and understands the value of a balanced life. The faculty are knowledgeable, approachable and enthusiastic about working with trainees.
Why Worcester: Worcester is definitely a hidden gem! It has several great restaurants, beautiful parks and running/walking paths, and is also close to many other fun cities for day and weekend trips. At the same time, it is also affordable!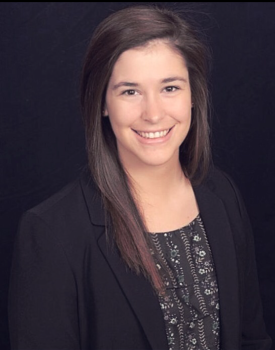 Alair Newman
PGY-3/Child Track Class of 2023
Undergraduate: Case Western Reserve University
Medical School: Kansas City University
Academic Interests: Child psychiatry, early onset psychosis, anxiety disorders
Hobbies: ​Cooking, swimming, skiing, walks in the city (especially in the Fall) and finding new areas to be by the water! I have had the pleasure of easily becoming a Boston Celtics fan while maintaining my love for all things Cleveland sports related.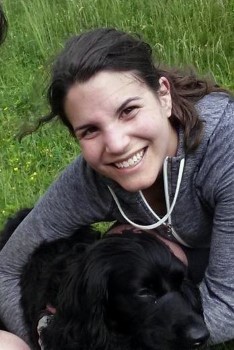 Sarah Palmer
PGY-3/Child Track Class of 2023
Undergraduate: Cornell University
Medical School: UMASS Medical School
Academic Interests: Child Psychiatry, Genetics, Care of Children in Foster Care
Hobbies: Hiking local trails, gardening at my home in Shrewsbury, playing frisbee with my beloved dog, a shepherd mix named Lobo, crafting, and binge-watching dramas on Netflix or Hulu. My husband and I moved to Worcester from Boston and quickly got used to having tons of space and plenty of nature around us. We love the community here and never looked back!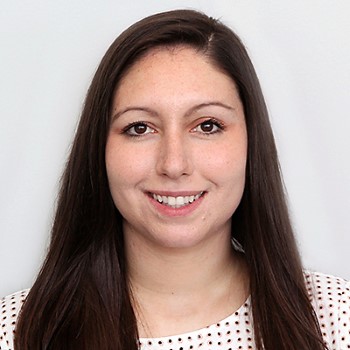 Kate Stanton
PGY-4/Child Track Class of 2022
Undergraduate: Worcester Polytechnic Institute
Medical School: UMass Medical School
Academic Interests: Wraparound, working with those who have experienced childhood trauma, working with adolescents, integrated care, community psychiatry
Hobbies: going to favorite local Worcester restaurants, weekend New England trips, local walks/casual hikes, spending time with my family and friends
Why UMass: Since I was a medical student, I knew how fortunate I was to be a part of the amazing UMass community and never wanted to leave. I also felt that we have such a unique and comprehensive child/adolescent training experience that includes exposure to integral parts of community psychiatry (such as Wraparound) that is otherwise very hard to find.
Why Worcester: After spending over a decade in Worcester, I have fallen in love with this city and feel that it is one of the most underrated cities in New England. I am grateful for our wonderful and ever-evolving restaurant scene, beautiful parks, and friendly, diverse and down-to-earth members of the community. Being the second largest city in Massachusetts, Worcester still has so much to offer while also having some quieter/residential neighborhoods that feel more like a town. We are also in the center of the state, which means it is easy to get pretty much anywhere in New England for a fun weekend trip. Truly, I don't see myself ever getting bored of Worcester.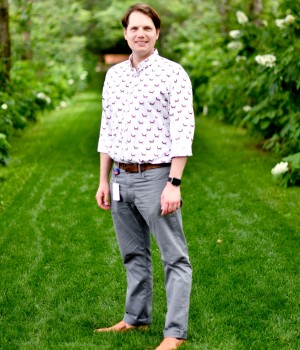 Colin Whitworth
PGY-5/Child Track Class of 2021
Undergraduate: Saint Anselm College – Psychology 2006, University of New Hampshire – zoology 2011
Medical School: University of New England College of Osteopathic Medicine
Academic Interests: Behavioral therapies, child psychiatry, emergency mental health
Hobbies: Photography, particularly wildlife and astrophotography. I enjoy spending time in nature where ever and whenever possible. I enjoy gardening and cooking as well. I love going out to eat with friends.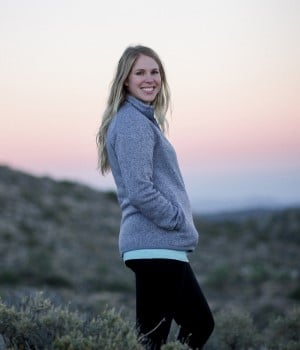 Caitlin Wilds
PGY-5/Child Track Class of 2021

Undergrad: University of Texas at Austin
Medical School: Texas A&M University College of Medicine
Academic Interests: Treating transitional age youth, the neurobiological effects of childhood trauma, consultation psychiatry, teaching.
Hobbies: Renovating my 100-year-old house, photography, being a dog mom to two amazing pups, exploring breweries, traveling and creating travel guides that border on OCPD, collecting art, binging any version of the Bachelor and Marie Kondo.