Page Menu
Johanna M. Seddon, MD, ScM, FARVO
Professor

Brief Bio
Dr. Seddon pioneered the field of epidemiology in ophthalmology and initiated studies of genetics in macular degeneration. She previously founded and directed Ophthalmic Epidemiology and Genetics Services at Harvard and Tufts in Boston. Dr. Seddon is recognized for her groundbreaking research on lifestyle factors (smoking, body mass index, abdominal adiposity, exercise), nutrition (dietary lutein, zeaxanthin, omega-3 fatty acids) and the associations of these modifiable factors with macular degeneration. The advice to eat green, leafy vegetables, increase lutein and zeaxanthin intake, and adhere to healthy habits like not smoking and getting exercise, evolved from her early work which has changed the management of macular degeneration. She co-authored a book "Eat Right for Your Sight", based on scientific studies of the impact of nutrition on eye disease, which is available on amazon.com.
Dr. Seddon and her research team have also made novel discoveries regarding genetic, biologic, and genetic-environmental biomarkers associated with both onset and progression of macular degeneration. Breakthroughs in the Seddon Laboratory include the discovery of several of the known genetic variants associated with macular degeneration, including the discovery of the first genetic variants in the HDL pathway, VEGF pathway, collagen extracellular matrix pathway, and the first confirmed rare genetic variants in the complement pathway with high impact on the disease. These variants are now targets for new treatments. Dr. Seddon and her team initiated and developed predictive algorithms to estimate the probability of progressing from intermediate to advanced subtypes of macular degeneration and visual loss. These models are useful for precision medicine.
www.seddonamdriskscore.org
American Ophthalmological Society Thesis, in press, Am J Ophthal, 2019.
Dr. Seddon has investigator-initiated NIH funding and has published over 250 articles in peer-reviewed journals, chapters and reviews.
Clinical Expertise
Macular Degeneration
Macular Dystrophies-Stargardt Disease, Best disease
High myopia
Retinal Degenerations
Diabetic eye exams
Family history of macular disease
Research Interests
Macular Degeneration-causes, prevention and therapies
Genetics of Macular Disease, Family studies
Nutrition and Prevention of Macular Degeneration
Ocular Imaging
Genotype-Phenotype Associations
Academic Rank
Professor
Director of Retina, Department of Ophthalmology and Visual Sciences
Director of the Macular Degeneration Center of Excellence
UMass Chan Medical School
UMass Memorial Medical Center
Education
MD, University of Pittsburgh
ScM, Epidemiology, Harvard School of Public Health
Residency, Tufts New England Medical Center
Post-Doctoral Fellowships
Fellowship, Ophthalmic Pathology, Massachusetts Eye and Ear Infirmary
Fellowship, Vitreo-Retinal Diseases and Surgery, Massachusetts Eye and Ear Infirmary
Certification
American Board of Ophthalmology
State Licensure
Professional Societies and Affiliations
The Association for Research in Vision and Ophthalmology
American Academy of Ophthalmology
Macula Society
Retina Society
American Society of Retinal Surgeons
Women in Ophthalmology
Society of Epidemiologic Research
American Society of Human Genetics
American Ophthalmological Society
Awards
Dr. Seddon has received numerous awards for her achievements and contributions, including the prestigious Mildred Weisenfeld Award from the Association for Research in Vision and Ophthalmology (ARVO), the inaugural ARVO Gold Fellow Award, inaugural member of the Retina Hall of Fame, the Lucien Howe Medal Award, Distinguished Alumni Award from the University of Pittsburgh School of Medicine, the Women in Ophthalmology (WIO) Honor Award for outstanding research and the WIO Mentoring Award, the Kreissig Award from the European Retina, Macular and Vitreous Society, the 2018 American Academy of Ophthalmology Lifetime Achievement Award and the 2019 Future Vision Award.
Languages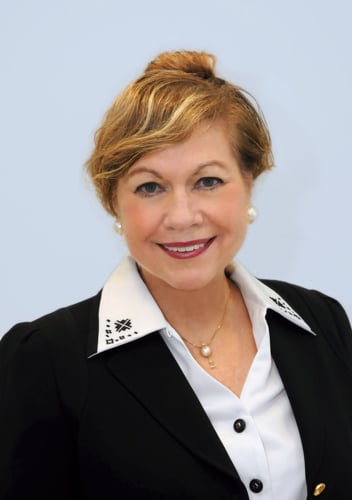 Johanna M. Seddon, MD, ScM, FARVO
Contact information
Tel:1-800-219-9157
Click here for Dr. Seddon's website
Office Address
UMass Chan Medical School
55 Lake Avenue North, S3-119, Worcester, MA 01655