Page Menu
Message from the Chair
The clinical mission of the Department of Ophthalmology & Visual Sciences at UMass Memorial Medical Center and the UMass Chan Medical School is to improve the health and vision of the residents of the Commonwealth of Massachusetts by providing the highest quality, most readily accessible, and cost-effective patient care.
Our highly trained, diverse faculty members are dedicated and committed to providing the highest quality of ethical medical care to the people of the Commonwealth of Massachusetts from all cultural backgrounds. We communicate in more than 72 languages our clinics daily, using state-of-the-art technology that allows patients to be full partners in their eye care decisions.
The research mission of our department is to employ nationally awarded vision researchers who engage in innovative projects both to better understand blindness-causing diseases and to find practical new solutions to preserve vision. Our researchers are valued members of the global community of scientists who push the boundaries of discovery and innovation daily to better understand basic mechanisms of the visual pathways and to prevent vision loss.
The educational mission our department is to actively contribute to national and international efforts to eliminate blindness through excellence in education, exceptional teaching programs, and cutting-edge vision research that involves and engages learners, both clinicians and scientists. We value transparency and enjoy sharing our knowledge, our skills, and our expertise with patients, medical students, residents, fellows, and our colleagues in practice and in academia, both locally and around the globe. All our educators are committed academicians. They are driven, full-time UMass Chan Medical School professors, who devote their entire lives and professional careers to honorable academic values.
The community outreach mission is to make sure we serve our community best daily. Our faculty and staff work together as a collaborative team embracing LEAN process improvement principles. We strive to provide our patients with the best-possible eye care experience, to support our patients' families and to answer any questions. Our Eye Team is known for their process improvement and innovative spirit.
I invite you to join us, trust us with your eye care, and support our academic mission for the benefit of the people of Massachusetts.
Sincerely,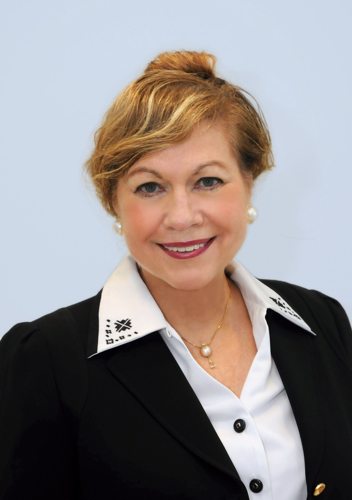 Johanna M. Seddon, MD, ScM, FARVO, FASRS
Professor and Interim Chair of Ophthalmology and Visual Sciences
Director, Ophthalmology Residency Program
Director, Macular Degeneration Center of Excellence
Professor of Population and Quantitative Health Sciences
Principal Investigator, Macular Degeneration and Other Related Ocular Disorders
University of Massachusetts Chan Medical School
Director of Retina Service, UMass Memorial Health Eye Center