Understanding the Homing Requirements of Distinct Anti-uveitic Treg Subsets
Date Posted: Tuesday, March 08, 2022
Darren Lee Ph.D., Assistant Professor at the Department of Ophthalmology, Microbiology and Immunology, Division of Vison Research, and the Dean McGee Eye Institute of the University of Oklahoma Health and Science Center was an invited Seminar speaker at the Department of Ophthalmology and Visual Sciences of the University of Massachusetts Chan Medical School. The seminar was held in person and transmitted simultaneously over zoom.
Dr. Lee's seminar summarized the importance of regulatory T-cells in immune diseases such as autoimmune Uveitis. Autoimmune Uveitis contributes to 10% of blindness cases in the US. Approximately 20% of individuals affected by autoimmune Uveitis experience several relapses before losing sight. Using a mouse model of autoimmune Uveitis, Dr. Lee showed that there are different populations of regulatory T-cells that originate from the spleen, some of which are involved in building up resistance to relapse of autoimmune Uveitis. The hope is that by better understanding how relapse is suppressed by regulatory T-cells, one can reduce in the future the frequency of blindness in people that suffer from autoimmune Uveitis.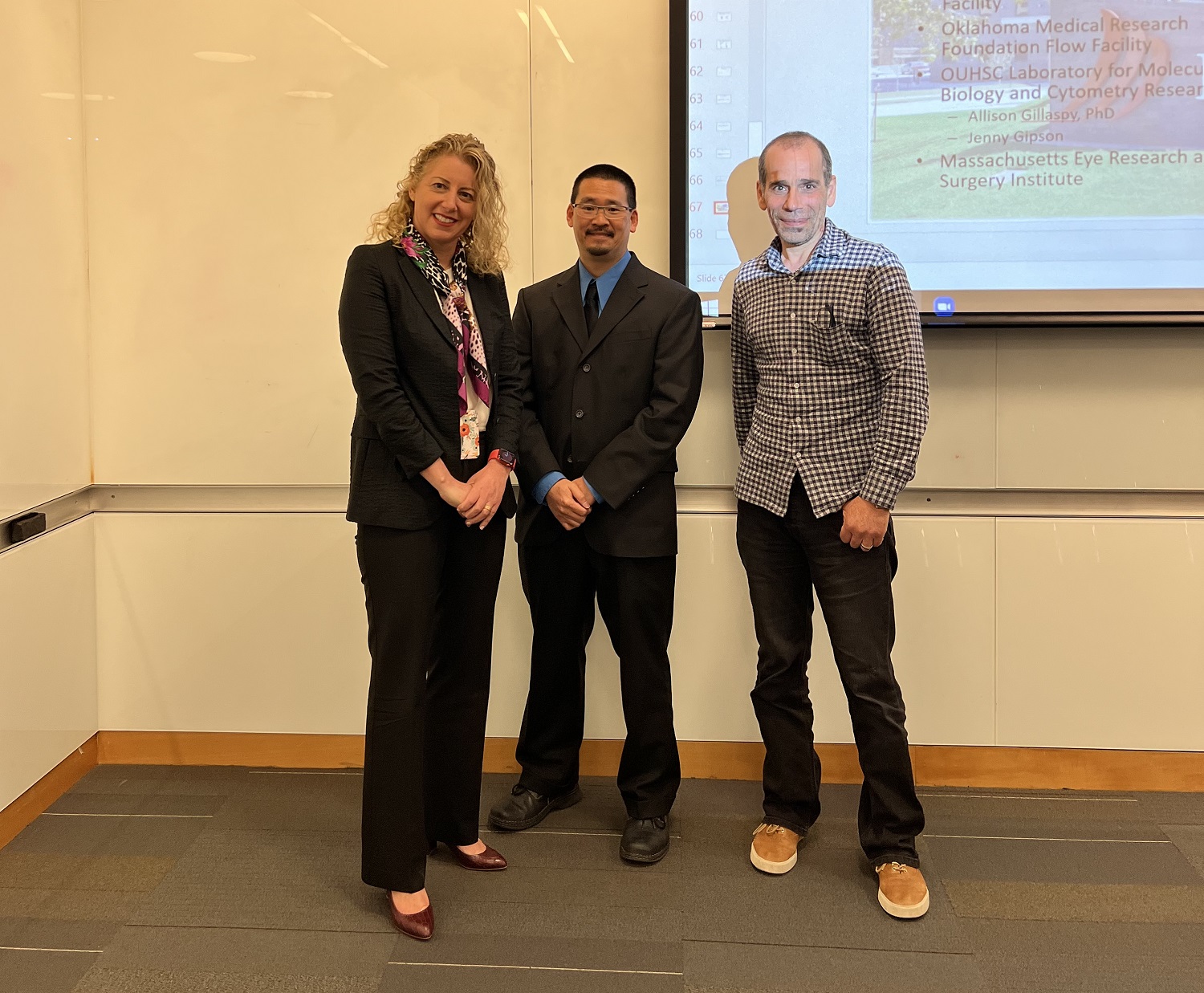 (left to right) Shlomit Schaal, MD, PhD, MHCM, Darren Lee, Ph.D., Claudio Punzo, Ph.D.