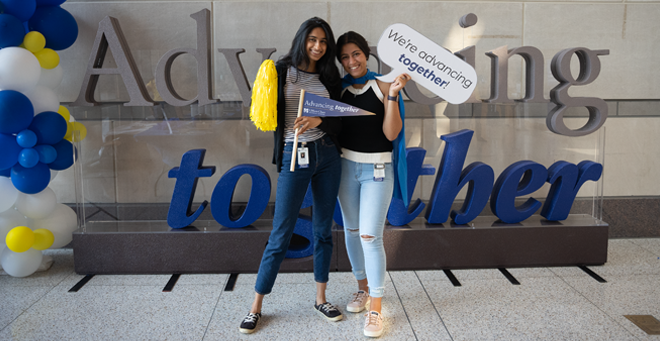 Collaboration and collegiality are the superpowers that help UMass Chan Medical School advance innovation; attract some of the world's greatest minds; and train the next generation of physicians, nurse leaders and scientists. That is why on Wednesday, Sept. 6, faculty, staff and students gathered to celebrate the launch of UMass Chan's new brand, Advancing Together.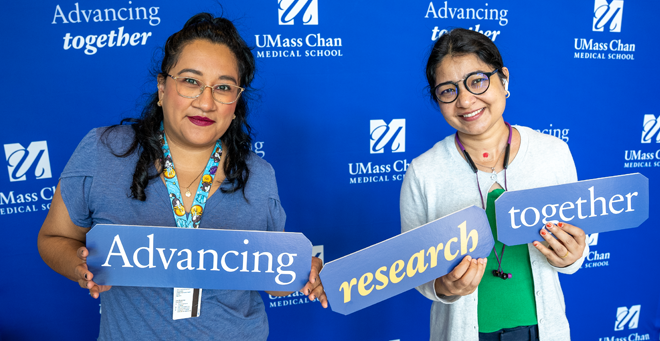 Activities took place in the lobbies of the Medical School Building and Albert Sherman Center, where selfie and button-making stations were set up, along with giveaway tables and an invitation to members of the UMass Chan community to share stories of how they are advancing the UMass Chan mission together.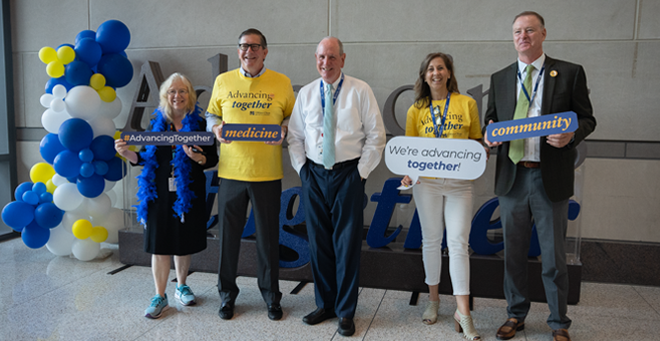 "We have the opportunity to attract learners and faculty and staff who could really go anywhere in the world. But they choose to come here because the culture of collaboration is something they see from the very beginning," Chancellor Michael F. Collins said. "The ability to change the course of history of disease is right before us. The faculty come together knowing that. They come to a place where they can dream again, where they can know that they're going to be with the finest minds that exist anywhere in the world, and where each person in the community cares for the other. That's a very special place to be."
Chancellor Collins' Convocation message on Thursday, Sept. 14, will further define what it means to be advancing together. The event begins at 4 p.m. in the Albert Sherman Center Auditorium.
To see more stories about how UMass Chan is advancing together, visit the Advancing Together website.