While abortion restrictions are on the rise in many states and the legal debate escalates over the U.S. Food and Drug Administration's long-standing approval of abortion drug mifepristone, students and OB-GYN faculty at UMass Chan Medical School are expanding educational opportunities on the full spectrum of reproductive care for medical students, residents and nurses.
Abortion has been added for the first time to lectures as part of reproductive health curriculum for first- and second-year medical students, covering epidemiology of unintended pregnancy and abortion, pregnancy counseling options, basics of medical and surgical abortions, and the legal environment surrounding abortion; additional abortion learning resources have been made available to students in the Tan Chingfen Graduate School of Nursing; and clinical rotations and electives with OB-GYN physicians who care for patients seeking abortions are growing more popular among fourth-year medical students, according to department leaders.
These changes followed a rally last fall led by the student organization Medical Students for Choice as part of the National Day of Student Action for Reproductive Justice. Organizers launched a petition for bodily autonomy, which called for more preclinical and clinical learning and advocacy on behalf of patients and students.
Curriculum changes aren't the only response to the shifting landscape. OB-GYN residency programs that offer a national abortion training initiative known as the Ryan family planning curriculum, including UMass Chan, are partnering with graduate medical education programs as options for OB-GYN residents based in states where abortion is now restricted or banned.
"It's important that our patients are able to access all options and that they do not have to overcome barriers to get the care that they need," said Tara Kumaraswami, MD, assistant professor of obstetrics & gynecology and director of the obstetrics & gynecology residency program. "I want our residents to learn these skills so that they can provide these services. The interesting thing is if someone has a miscarriage and they choose surgical management, it's the same surgery as surgical management of abortion."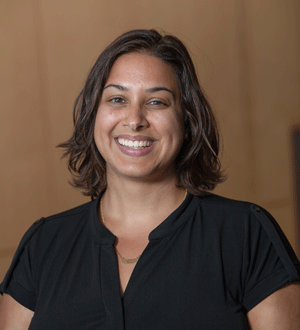 UMass Chan's obstetrics & gynecology residency program saw an increase in applications this past year, the first year following the U.S. Supreme Court's decision in Dobbs v. Jackson Women's Health Organization, which overturned nearly 50 years of constitutionally protected abortion, according to Tiffany Moore Simas, MD, MPH, MEd, the Donna M. and Robert J. Manning Chair in Obstetrics and Gynecology and chair and professor of obstetrics & gynecology.
"Looking at national data, several studies did find that this issue did play a role in where people applied (for residencies)," Dr. Kumaraswami said.
"I knew for sure, applying to residency, that I only wanted to go to a program where I could get really strong abortion training," said Sophia Landay, a fourth-year T.H. Chan School of Medicine student who matched at Beth Israel Deaconess Medical Center in OB-GYN. "I think it's an essential part of full-spectrum OB-GYN care and it's a really important way for us to honor our patients' decisions and their autonomy."
Landay worked on a project with Kumaraswami in which they found that this opinion was shared by almost all medical students surveyed across the country, regardless of where or what type of institution they attended.
"I think it used to be taken for granted," said Kumaraswami. "And people didn't realize that this could be taken away."
"I am proud of our students and faculty for approaching abortion education from the perspectives of both clinical practice and skills, as well as health systems," said Melissa Fischer, MD, MEd, professor of medicine and assistant vice provost for interprofessional and instructional innovation.
"As a next step we need to build ownership of this issue by all graduates and providers, regardless of their chosen specialty, as all clinicians must help patients navigate the impacts of unintended pregnancy on other aspects of health, illness and treatment."