Nominations sought for Chancellor's Award for Excellence in Diversity and Inclusion and MLK Semester of Service Awards
Dr. Martin Luther King Jr. tribute to be held Jan. 25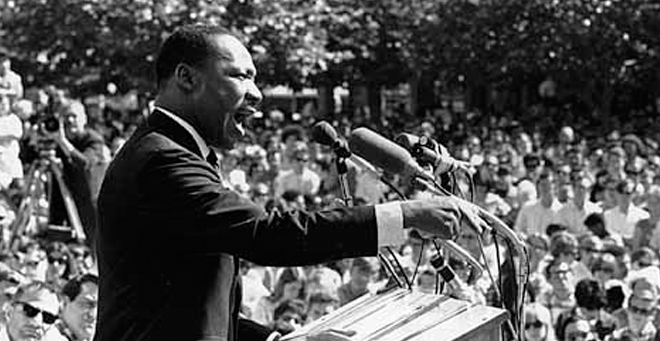 In recognition of the persistent efforts to make UMass Chan Medical School a more diverse, inclusive and equitable institution, the Diversity and Inclusion Office is pleased to announce nominations are now being accepted for the 2023 Chancellor's Award for Advancing Institutional Excellence in Diversity and Inclusion.
Nominations forms can be found on the Diversity and Inclusion Office website and will be accepted until Jan. 6.
All members of the UMass Chan community are invited to nominate those they believe have embodied institutional values around diversity and inclusion in the past year. The Chancellor's Award for Advancing Institutional Excellence in Diversity and Inclusion was established in 2011 as a way to recognize an individual or group exemplifying the ideals of the UMass Chan diversity statement, which calls for individuals to work toward building an inclusive culture characterized by civility and respect; increasing numbers of underrepresented groups in student, faculty and staff positions; improving the cultural competence of the workforce through diversity education and programming; and advancing health equity by making a significant impact on reducing disparities through research, service and practice. Past winners can be viewed here.
In addition, students from all three schools are invited to submit proposals to receive the MLK Semester of Service Student Awards that highlight community service projects they hope to undertake in spring 2023. The service subcommittee of the Committee on Equal Opportunity and Diversity will choose the top three proposals to receive funding and awards of $500 to carry out these projects. All completed proposals should be emailed to the Diversity and Inclusion Office, CEOD@Umassmed.edu by midnight, Friday, Jan. 6. Proposals submitted after this time will not be considered.
Priority will be given to projects that:
Enhance or strengthen existing relationships with the Worcester community ;
Address both community needs and student learning objectives;
Provide opportunities for a diverse range of UMass Chan community members to work together;
Increase the number of students, staff and faculty members engaged in the community;
Include opportunities for learners to reflect on their experiences; and
Contribute to health equity and the elimination of health disparities by addressing social determinants of health, including issues of racism, bias and discrimination.
Both the Chancellor's Award for Advancing Institutional Excellence in Diversity and Inclusion and the MLK Semester of Service Student Awards will be presented at the Dr. Martin Luther King Jr. Tribute on Jan. 25. The annual event celebrates the spirit of the civil rights icon's famous quote: "Everybody can be great, because anybody can serve."