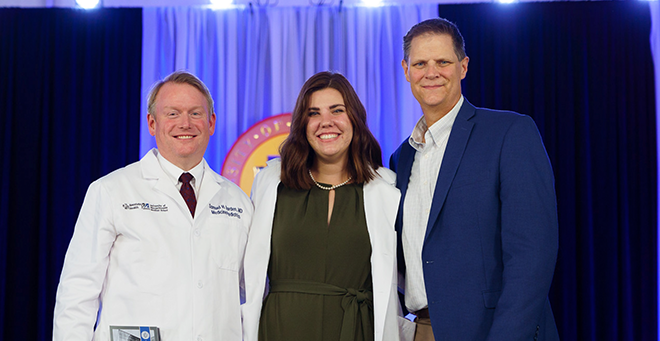 In celebration of the 25th anniversary of the Meyers Health Care Institute, third-year students in the T.H. Chan School of Medicine participating in the 2021 Health Policy and the Practice of Medicine Interstitial were encouraged to take part in an essay contest focused on personal experiences related to contemporary health policy issues.
Megan Hansen, now a fourth-year student, was selected as the winner of the contest and her essay was published in Worcester Medicine. Hansen shares the story of a 30-year-old homeless patient diagnosed with cancer caused by HIV, the struggles she faced, and the free services she received at the National Institutes of Health, including inpatient services, chemotherapy, antipsychotic medication and social work consults.
Hansen's essay, "A Fresh Start," illustrates the significant role both the COVID-19 pandemic and her year of oncologic clinical research at NIH played in her understanding of the shortcomings of the U.S. health care payment system, which she describes as "fractured" and "profit-driven," and the uphill battle patients face to afford safe housing, mental health services and substance abuse counseling.
Similarly, medical student Shervin Rezaei, the contest's second place winner, writes in his essay "Reflections on the Cost of Statins of Bread and Jewels," the difficulties of affording health insurance and the financial burden placed on patients in the U.S. to access quality health care.
Read both essays here.
Related UMass Chan news stories:
New issue of @umasschan magazine celebrates $175 million gift from The Morningside Foundation
UMass Chan researchers explore parents' attitudes toward pediatric COVID-19 vaccines