The early months of the COVID-19 pandemic saw a net increase in smoking rates among a group of people who had previously participated in a study to quit smoking, according to a new study led by Rajani S. Sadasivam, PhD. The study appeared in the Feb. 5 issue of Nicotine and Tobacco Research.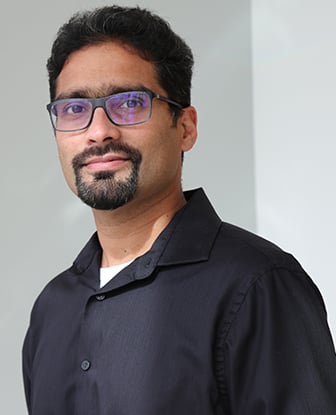 Dr. Sadasivam, professor of population & quantitative health sciences, said the study aimed to document changes in smoking behavior as well as how smoking was affected by self-reported levels of general stress, COVID-19-related distress and perceived risk of complications from COVID-19 related to smoking.
According to the report, 17 percent of participants who had been abstinent relapsed between March and June 2020, while 9 percent quit smoking during the pandemic.
Overall, abstinence rates increased from 33 percent before the pandemic to 36 percent just as the pandemic started, but then decreased to 28 percent within the early pandemic months.
Researchers suggested that the pandemic might reflect a transition phase for smoking behavior. Their report provides a longitudinal description of changes in smoking status across three time periods: pre-pandemic (2019, at end of previous smoking cessation study), pandemic start (February-March 2020) and early pandemic (surveyed in June 2020).
Participants came from a subset of a randomized clinical trial on smoking cessation conducted between 2017 and 2020, who had been recruited online. A total of 392 participants responded to the June 2020 survey to assess the impact of the pandemic on smoking. Nearly three-quarters (73.9 percent) were female and non-Hispanic white (70.1 percent).
"We were curious about what smokers are facing because of all these conflicting reports and stressors and so on," Sadasivam said.
Participants who sustained abstinence at all three time points and those who were smoking pre-pandemic but abstinent through the early pandemic had a similar combination of low general stress levels and high perceived risk of complications from COVID-19 related to smoking.
Conversely, participants who sustained smoking before, at the start and during early pandemic months, as well as those who were abstinent before the pandemic but relapsed at the start and smoked during the early pandemic had a similar combination of high general stress levels and low perceived risk of complications from COVID-19 due to smoking.
In addition, half of all sustained smokers reported smoking more by June 2020. Compared with sustained smokers who reported no changes in amount smoked, those who smoked more in this period had significantly higher general stress and higher levels of COVID-19 related distress.
Sadasivam said that it was concerning that people were smoking more during the pandemic and for some, there were consistent patterns regarding stresses and perceived risks.
"If you do an intervention, we can use those patterns to try to help them quit smoking," he said. "So, we have to talk to them about how to handle stress or how to handle distress."
Sadasivam wondered if social influences such as being in a certain work environment or isolating at home with someone who smokes, or perhaps has a risky health condition, could be factors in pandemic smoking behavior. The study did not address those variables but could be an avenue for future research, he said.
"The concerning part is many people are smoking more, so we have to be taking a look at this as we decide our strategies to help them quit," said Sadasivam. "COVID could be a very disruptive influence for smoking cessation. Identifying these patterns about stress and other aspects of what influenced someone to smoke would be helpful to design strategies for quitting."
"The perceived risk of COVID-19 was of major interest since there were some debates on whether smoking increased or reduced the risk of COVID-19—at least in the early phase of the pandemic," said study co-author Catherine Nagawa, PhD candidate in the Morningside Graduate School of Biomedical Sciences.
"Our findings suggested that perceived risk of COVID-19 influenced transitions between smoking states. Because views and perceptions were very much influenced by available information, we have to think about ways to craft effective public health narratives to provide consistent, clear messaging despite dealing with uncertainties of a novel disease."