UMass Chan Medical School neuroinformatics expert David Kennedy, PhD, has been awarded a five-year, $6 million grant renewal for ReproNim: A Center for Reproducible Neuroimaging Computation. ReproNim aims to improve the reproducibility of neuroimaging science and extend the value of the national investment in infrastructure that supports brain imaging research. UMass Chan is at the forefront of this work, which holds promise for advances in neuroscience.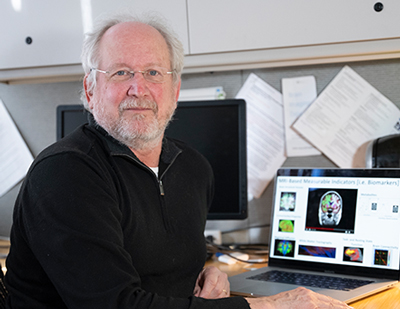 "The nation has invested in the infrastructure to promote the sharing of raw data, analytic software and results. But very little of that sharing actually takes place," said Dr. Kennedy, professor of psychiatry and director of the Division of Neuroinformatics of the Child and Adolescent Neurodevelopment Initiative at the UMass Chan Eunice Kennedy Shriver Center. "The goal of ReproNim is to overcome technical and practical barriers that are in the way of using this valuable infrastructure."
Funded by the National Institute of Biomedical Imaging and Bioengineering, ReproNim is a nationally designated biomedical technology research center. Biomedical technology research centers are established to create critical and unique technologies that are at the forefront of their respective fields and apply these technologies to a broad range of basic, translational and clinical research.
Improving reproducibility of neuroimaging research findings to better understand how brain structure and function develops and ages and how various disorders affect it can ultimately improve understanding of complex mental illnesses such as schizophrenia and neurodevelopmental disabilities including autism. Transparency about methods and consistency in data, research methods and analysis across published studies will help connect the dots between isolated findings that now predominate disparate but related inquiries in the brain imaging literature.
"While we've been good at finding novel things in studies, what we've not yet been very good about is generalizing and finding out which of all these things are salient," said Kennedy. "ReproNim guides researchers in adopting standards and best practices in the laboratory."
ReproNim provides a comprehensive set of tools and skills in data management, analysis and utilization of frameworks that support basic research and clinical activities. With training central to promulgating and disseminating its model for neuroimaging research, ReproNim also offers a comprehensive curriculum. During the five-year grant renewal period, Kennedy and colleagues will further improve the efficiency and accessibility of the full suite of ReproNim resources.