Five projects organized by School of Medicine and Graduate School of Nursing students have received Mick Huppert Community Health Scholar Awards for 2021. Named in honor of the late UMMS faculty member Mick Huppert, MPH, the award is given to students interested in family medicine who embrace community health practice and are committed to patient advocacy.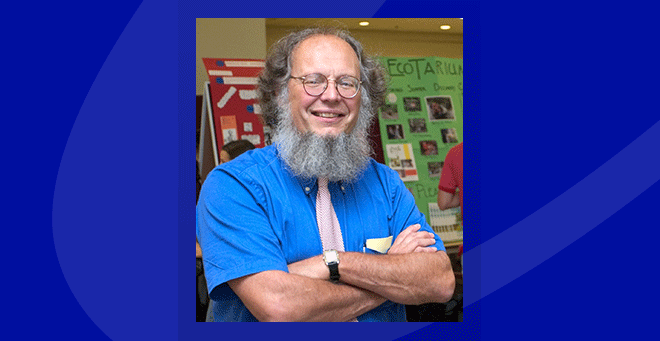 The winning projects are funded through the Department of Family Medicine & Community Health and the GSN. Funded projects are selected based on the quality of the proposals, which highlight the depth of the community partnerships. Students work in interprofessional teams or independently with the aid of faculty mentors.
Worcester Safe Baby Project
Recipients: Julia MacDougall, SOM '23, and Emily Chin, SOM '23
Mentor: Sara Shields, MD, professor of family medicine & community health, chair of the Worcester Healthy Baby Collaborative
Formerly known as the Worcester Baby Box Project, this initiative aims to provide a safe space for local infants to sleep and to provide families with educational resources related to infant health. According to MacDougall and Chin, infant mortality rates are higher in Worcester than the rest of Massachusetts on average, particularly in families of color. In prior years, baby boxes were distributed to be used with babies until they reach 3 or 4 months old. The funds of the award will be used to purchase play yards to accommodate babies through infanthood.
MacDougall and Chin will work alongside a group of SOM students for this project.
"When it came time to choose our Population Health Clerkships this past fall, we both elected to work on the Baby Box Project. We both saw how important the initiative is in the community and decided to stay involved after our clerkship ended," MacDougall said.
Assessment of social determinants of health and linkage to care within the Department of Emergency Medicine
Recipient: Sabahat Rahman, SOM '23
Mentor: Payal Modi, MD, MPH, assistant professor of emergency medicine
The project will use funding to pilot a social determinants of health screening process in the Department of Emergency Medicine and link to appropriate community resources when needs are identified. Rahman and her team are collaborating with Community Health and Every Day Living Programs, a community partnership connects patients with the resources that best fit their needs.
"To appropriately respond to the chronic social needs of a community, it is crucial to develop a system to assess these needs immediately and mitigate further morbidity and mortality," Rahman said. "We aim to complete a rapid needs assessment of the social determinants of health in our population in the context of COVID-19 to connect individuals to community resources to help improve health outcomes and inform more longitudinal social determinants of health surveillance. This initial quick data turnaround will highlight the current landscape and trends in needs during this pandemic, optimal measures to address them, and areas to increase ED-based community coordinators, including social workers, housing coordinators and financial counselors."
A retrospective program evaluation of latent tuberculosis infection screening and treatment in an urban Massachusetts federally qualified health center
Recipient: Michael Urbanowski, PhD, SOM '23
Mentor: Daria L. Szkwarko, DO, MPH, assistant professor of family medicine & community health
Working with a team of clinicians and investigators through the Family Health Center of Worcester, Dr. Urbanowski's project focuses on enhancing health care for individuals with latent tuberculosis. Urbanowski said the infection is rare in the United States, but more common among those who have immigrated from countries with high a TB burden, among those living in high occupancy housing and among those with compromised immune systems. Urbanowski said the treatment for latent tuberculosis infection is three to six months long and clinically complex and he will use funds to conduct rigorous medical chart reviews.
"We will track each of these patients retrospectively as they traveled along this journey through many interactions with the health care system," he said. "Next, we will systematically analyze each of these trajectories to identify areas of improvement in care. Our first report on our findings will be to the Board of Directors of the Family Health Center of Worcester with the hope that the information will inform the care of patients in the Worcester community."
Implementation of Outer Cape Health Services' Sano Health smartphone pilot project
Recipients: Heidi Boland and Grace Winship, first-year DNP students
Mentor: Andy Lowe, chief strategy officer at Outer Cape Health Services, instructor in family medicine & community health
Boland and Winship are working with Outer Cape Health Services, a nonprofit community health center serving the 10 outermost regions of the island. OCHS is partnering with Sano Health, which provides telehealth-specific devices to health care providers and patients insured under Medicare to facilitate improved access to health care appointments and medical records. Their goal for this project is to use surveys and interviews to ascertain the feasibility of telemedicine during COVID-19 within the Medicare patient population. They also plan to evaluate if access to care is increased by measuring increased video visit attendance rather than audio-only attendance.
"Patients have identified telehealth barriers such as poor Wi-Fi connection, lack of smartphone ownership or experience, and difficulty navigating multiple smartphone applications," Boland and Winship said. "We recognize the future of health will include some form of telemedicine but are curious about the quality of the interactions had over video for both the provider and the patient."
Operation conversation: bridging the gap between the veteran community and future health care providers at the VA Community Based Outpatient Clinic
Recipients: Samantha Creamer, second-year DNP student, and Annie Thornton, SOM '23
Mentors: Linda Cragin, MS, instructor in family medicine & community health and director of the MassAHEC Network, and Janet Hale, RN, PhD, professor emeritus of nursing and family medicine & community health
The new VHA Community Based Outpatient Clinic set to open on the UMass Medical School campus in 2021 highlights the pressing need to build relationships between health care providers and veterans. This project aims to create a volunteer opportunity that trains students to engage with veterans in a medical setting and the implementation of the My Life, My Story Program developed by Boston University. Students will engage with patients in the centralized clinic waiting room, offering to help them with their paperwork, escorting patients around the facility, and determining a veteran's interest in participating in the My Life, My Story Program. This structured, narrative life interview is conducted and entered into the electronic medical records for future training and improved patient care. According to Creamer and Thornton, these interviews not only provide a method for learning the experiences of veterans, but also provide insight into potential health conditions resulting from military service.
"I am a Second Lieutenant in the U.S. Army and will be serving veterans as a future military physician, and Sam has family members who have served and has prior volunteer experience with Veterans Inc.," said Thornton. "We both are passionate about providing culturally competent care to the veteran community and think that it starts with simple conversations that expose students to the unique needs of this patient population."
Related stories on UMassMed News:
Students use Huppert Community Health Scholar Award to further Cape Cod health services project
Medical students named inaugural Mick Huppert Community Health Scholars